Top 5 Popular LMS Platforms for 2023 to Provide a Seamless Learning Experience
Learning Management Systems (LMS) are essential tools for any organization that wants to manage, track, and deliver learning content seamlessly. There are a variety of LMS platforms available today, and this blog highlights 5 popular ones.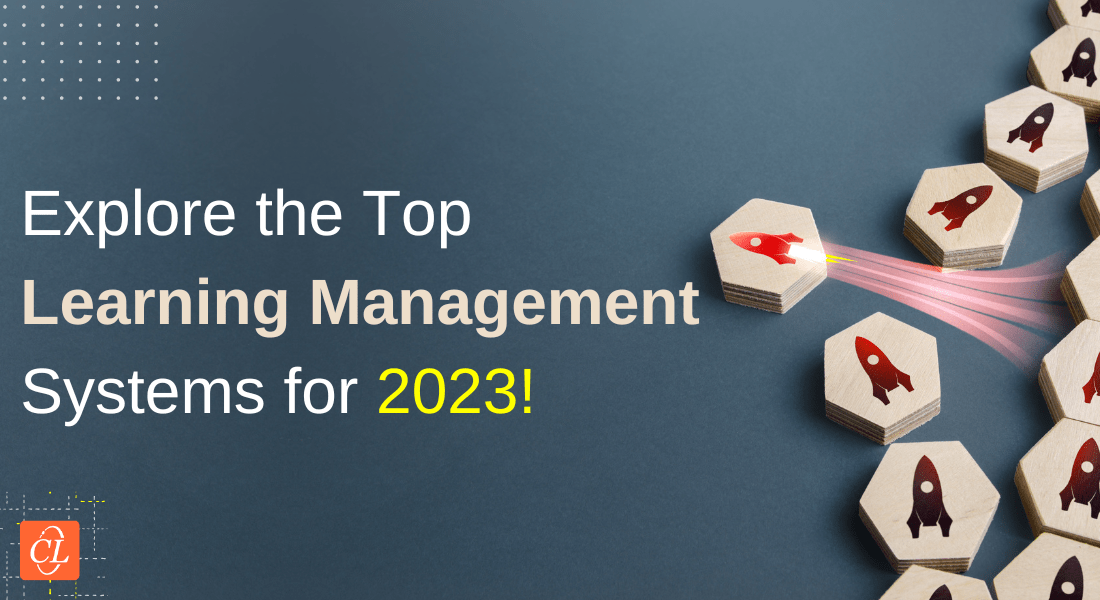 Welcome to the world of Learning Management Systems (LMS)! Gone are the days of cluttered binders, lost handouts, and chalkboard lessons because today, we have a powerful tool that has revolutionized the way we learn. The LMS is a digital platform that provides an organized and interactive environment for hosting, tracking, and administering corporate training programs. The importance of an LMS cannot be overstated as it streamlines the learning process, offers convenience and flexibility, and provides insights and analytics to measure success. Top 5 Popular LMS Platforms for 2023 to Provide a Seamless Learning Experience. Read on to explore various popular LMS platforms that are best suited to cater to modern training needs.
Are You Stuck in The Process of Choosing a Perfect LMS Platform?
Here are 5 popular ones you can check out:
Absorb LMS
iSpring Learn
Docebo
Moodle
Canvas
Top 5 Popular LMS Platforms of 2023
1. Absorb LMS
Absorb LMS is a powerful cloud-hosted Learning Management System (LMS) that helps organizations and businesses to deliver a high-quality online learning experience. It provides unique features such as personalized learning pathways, course authoring, content curation, and analytics. Absorb LMS helps in creating engaging learning experiences with its user-friendly interface and intuitive design. It also enables administrators to quickly create courses, assign learners to them, track progress, and measure results.
It provides powerful tools for content curation that allow users to easily find relevant content from external sources and add it to their course library. With Absorb LMS's comprehensive reporting capabilities, administrators can track learner engagement and performance in real-time. Additionally, Absorb LMS allows you to customize the look and feel of your learning platform with its flexible theme options. Moreover, it provides integrations with popular third-party tools such as Salesforce and Google Analytics to further enhance your learning experience.
2. iSpring Learn
iSpring Learn is also a cloud-hosted easy-to-use Learning Management System (LMS) that offers an array of unique features to make eLearning and other types of training easier. It provides users with a comprehensive set of tools for creating, managing, and delivering courses. Its intuitive interface and powerful features including course creation tools, content management capabilities, assessment tools, reporting options, and more help organizations deliver quality corporate training. These features make it easier for organizations to create engaging eLearning experiences that can help modern learners retain knowledge better.
Additionally, it provides robust security measures to ensure that all data is secure and protected from unauthorized access. It offers unique features such as automated grading, customizable course design, and an extensive library of content that can be easily integrated into existing systems. It also provides real-time learning analytics tools to track learner progress, as well as the ability to assign tasks and quizzes to learners. With its user-friendly interface and intuitive navigation, iSpring Learn is a great choice for any organization looking for an efficient way to manage its training courses and assess its employees effectively.
3. Docebo
Docebo is a cloud-based and open API learning management system (LMS) that offers a range of unique features to help companies and organizations manage their training and development needs. It provides users with an easy-to-use interface, advanced reporting tools, and the ability to create custom courses. Docebo allows organizations to facilitate modern learning strategies such as gamification, social learning, mobile learning, and more.
Docebo's unique features include its intuitive, drag-and-drop course builder, its extensive library of courses and content, its customizable branding options, and its ability to track learner progress in real-time. Additionally, Docebo provides powerful analytics tools to help measure the success of your training courses. With these features, Docebo can help the organization create engaging training experiences for its employees as it can be customized to fit any organization's specific needs and requirements.
4. Moodle
Moodle is a popular open-source learning management system (LMS) used by millions of people around the world. It has a wide range of features that make it one of the most popular LMSs available today. Moodle's unique features include its user-friendly interface, customizable features, multilingual capability, multimedia integration, creating custom courses, tracking employee progress, and its ability to integrate with other third-party applications. It also offers comprehensive reporting tools and a range of activities like quizzes, forums, and surveys. These unique features make Moodle an ideal choice for organizations looking to deliver high-quality eLearning experiences for their employees.
5. Canvas
Canvas is an innovative Learning Management System (LMS) designed to help instructors/trainers, employees, and administrators collaborate and communicate more effectively. Canvas provides users with a variety of features that make it stand out from other LMSs. It has features such as a drag-and-drop page builder, user-friendly mobile apps, built-in learning analytics tools, and the ability to easily integrate with third-party platforms such as Facebook and Google.
Additionally, Canvas offers unique features such as its Gradebook tool which allows organizations to easily grade assignments and track employee performance. It also includes a course calendar that makes it easy for trainers to plan their courses in advance. Furthermore, Canvas's built-in assessment tools provide instructors with the ability to create quizzes and exams quickly and efficiently. All of these features make Canvas an ideal choice for any organization looking for an efficient way to manage its training resources.
Wrapping Up!
Learning management systems (LMS) have become essential for businesses and organizations of all sizes. They provide a platform for delivering and tracking online training programs, as well as providing a way to assess the effectiveness of those programs. No matter which type of LMS you choose, it is important to ensure that it meets your needs and provides the features you require for successful online training delivery. So if you are still in a doubtful situation, you can access this free eBook which will help you take a better decision.
Editor's note: This post was originally published in February 2023 and has been updated for comprehensiveness.