Learning Analytics: What's In It For Your Organization
Functional and training managers will understand the role played by different types of analytics in creating effective online training programs.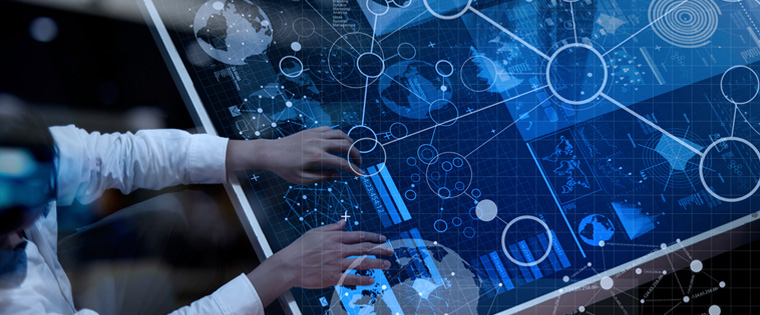 The purpose of online training programs in the corporate world is to help employees perform better in their jobs, thereby improving organizational performance. Businesses demand learning that is rapid, customized, takes minimal time of learners, while at the same time adhering to a tight budget. As a result, functional and training managers are under constant pressure to do more, with less. Two questions that are posed to them by business stakeholders are:
To what degree will a learning program improve a specific business outcome?
What is the return on investment (ROI) from training programs?
Learning analytics can provide answers to such relevant questions that make a big difference to an organization's online training programs. Read on to know about the four types of analytics that can make a positive contribution to the learning environment in your organization.
4 Types of Learning Analytics
Descriptive Analytics
Diagnostic Analytics
Predictive Analytics
Prescriptive Analytics
4 Types of Learning Analytics
1. Descriptive Analytics
Descriptive analytics is the most basic form of analytics, where big data is condensed into smaller, useful nuggets of information. It can be used to measure the current status of training programs in your organization. A majority of organizations use descriptive analytics to evaluate the learning data gathered through the LMS. This data can be used to make decisions that impact future training programs.
For example, the number of course enrollments, number of learners, average assessment scores, pass percentage are all examples of descriptive analytics. Data from descriptive analytics can be represented in the form of real time dashboards, and reports that help managers and stakeholders understand the current status of online training programs in their organization.
2. Diagnostic Analytics
Diagnostic analytics can be used to understand the reason for trends and outliers in learning data. For example, an online customer service training program has a low completion rate among experienced employees, while new hires find it interesting. Diagnostic analytics helps managers identify why the course has a low completion rate among senior employees in the company. An analysis reveals that the course is too basic for experienced customer service professionals, and the organization might need to rollout an advanced level of the customer service training program.
Diagnostic analytics can be used by an organization to review the past performance of learners to understand what happened, and why.
3. Predictive Analytics
Predictive analytics provides insights based on existing data. Organizations that promote a learning culture would also want to know when to provide training interventions. While it cannot tell you what will happen in future, it can forecast what might happen in future. Predictive analytics helps training managers identify learners who may face difficulties in completing the program. Training managers can plan in advance to provide the right intervention to get these learners on track.
Predictive analytics can be used to provide an engaging learning experience. Let's say an analysis of past data from learner surveys, post online training completion, reveals that learners are not in favor of lengthy eLearning courses. They would also like to use mobile devices to take the training program, instead of being restricted to learning through laptops and desktops. In this case, predictive analytics helps the organization consider an investment in microlearning and mobile learning solutions.
4. Prescriptive Analytics
Prescriptive analytics is all about providing advice, and finding a solution. Apart from predicting what might happen, it can also help understand why it will happen. Prescriptive analytics can provide recommendations on the interventions that need to be taken to improve the online training program. Prescriptive analytics can be used to provide an engaging learning experience.
Let's consider the following scenario.
There is a curriculum of eLearning courses that needs to be rolled out to employees in the healthcare industry. Learner surveys on eLearning courses rolled out in the past reveal that while the courses are good theoretically, it would help if employees could learn how to apply this learning in their job.
In the above scenario, simulations can be used to help learners apply the learning in a simulated environment. This in turn, increases the value of the training program. Prescriptive analytics can analyze multiple types of training strategies and prescribe the best mode of training delivery.
Summing it All Up
It is not enough if functional and training managers use the data to generate reports. What's more important is to use the results inferred from the data to create actionable outcomes through learning analytics. Learning analytics offers decision makers a new insight into how corporate training programs are aligned with organizational goals.
If your organization hasn't started using learning analytics to improve the quality as well as the ROI of online training programs, it's time you give learning analytics implementation through the LMS a serious thought. To make things easy for you, here's a webinar you can join to know what, why and how of learning analytics implementation in your organization. If you've a lot running in your mind, get all your answers here. Mark your calendar for 20th Feb 2020. Register now to book yourself an exclusive seat now!