Evaluation of Online Training ROI Simplified
This blog helps training personnel evaluate online training ROI and present a business case to the management to support online training.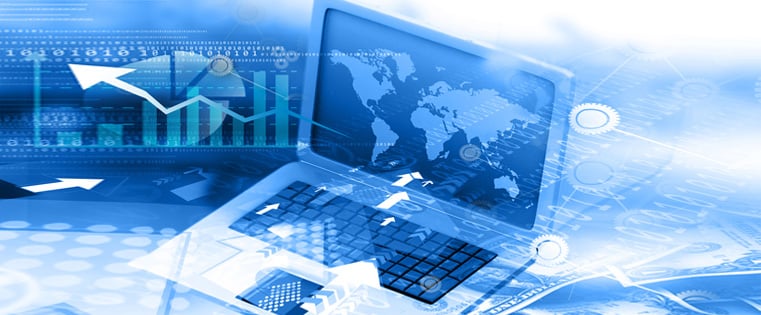 People are the greatest asset for any organization. When an organization takes the effort to invest in employee training, it is making a conscious choice to set its business apart from the rest. For training managers and L&D personnel, evaluating training effectiveness is important. But if they have to get the buy-in from the management to invest in training programs, evaluating the return on investment (ROI) becomes equally important. Training managers and L&D professionals in organizations are constantly under pressure to show management the ROI from training or get ready to face a cut in training budgets.
Why is it important for training managers to evaluate training ROI? Here's some information you can relate to, and that'll help you understand why ROI estimation becomes important for an organization. Recently, I happened to read an article on the budget proposal released by the White House for the fiscal year 2018. What was alarming was the huge cut of $403 million from the budget allotted to training programs for nurses and other healthcare professionals.
If this kind of cut can happen to the training budget of a huge government, you can imagine the situation of training departments in organizations across the globe. Perhaps this budget cut could have been avoided if the training manager had a report ready, on the ROI of training.
While it is not unreasonable for organizations to expect a training ROI, what leaves you baffled is the process of evaluating online training ROI, as there is no universal method that can be applied. Read on to know how you can begin evaluating the quantitative and qualitative returns of online training.
Make Course Evaluation a Serious Business
At the end of a training, trainees are asked to evaluate the course value, ease of course navigation, etc. While this gets you learner feedback on the training, it does not give action points for the training department.
A better way to gather feedback would be to ask learners the following questions:
Were they able to apply the training in their job function?
Did the training contribute to improved productivity?
Did the training meet their professional goals?
Which of the training skills were most valuable?
Which of the training skills were least valuable?
Was there a connection between course objectives, content, and job needs?
Doing this exercise can help you focus on improving the course to make it a success.
Appreciate the Value of Testing
Evaluating training ROI requires a 3-stage testing. Ensure that you follow a pre- as well as post-assessment for the online training. A pre-assessment lets you determine the knowledge and skill levels of learners before the commencement of the training and a post-assessment measures what they have learned. Training ROI has a business value only if learners recollect and apply what they have learned. So a third test to measure learning retention needs to be conducted 4 or 5 weeks after the completion of the online training. By now, learners would have had a chance to apply their learning on the job.
Get Feedback from Managers
Team managers should be able to provide a report on employee performance before and after training.
Did you know that an untrained employee can take up to 6 times longer to perform a task than a trained employee? If a learner is able to perform a task in a shorter time post-training, then that is a clear indication of improved productivity, which also contributes to business value.
Calculate the Worth of the Training in Capital
In order to estimate the financial benefits of the training, calculate these tangible results:
Reduction in cost
Increase in sales
Increase in profits
Reduction in employee turnover
Once you are through with this exercise, you have the 'R' (return) on training ready. The 'I' (investment) on training is already available because you know the cost of the online training program, the number of people who took the program, and the number of people who successfully completed the course.
Now that you have the 'R' and the 'I', calculate training ROI with the following formula.
ROI (percentage) = ((Monetary benefits – Training costs) / Training costs) x 100
Measuring training ROI is a good way to show the top management the value of investing in training. The next time you need to present a business case to support training requests, remember, crunching numbers can show training as a profit, instead of an expense.