4 Ways Assessments Can Measure Learning Effectiveness
This blog post discusses how assessments play a key role in measuring learning outcomes and the ways assessments can gauge them.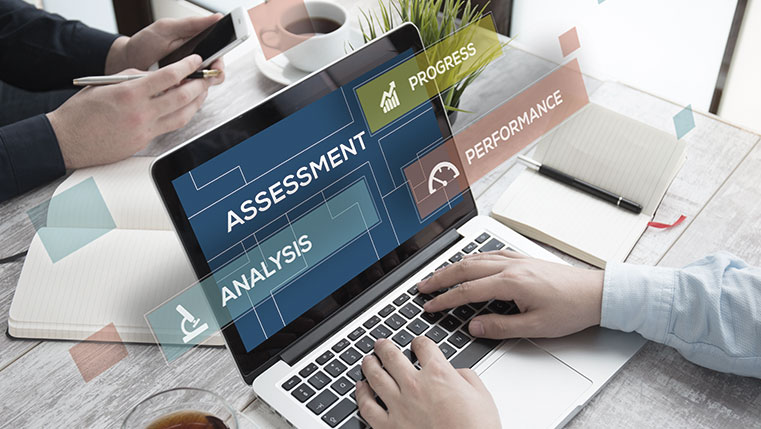 Organizations spend their efforts, time, and finances on training employees. However, do they really know the outcome of their training initiatives? In an organization's context, learning effectiveness is measuring how learning translates into work and productivity, and thereby, growth in the business. Assessments are one of the best ways to measure the learning outcomes of online training and ILT sessions.
Research by Towards Maturity revealed that a lack of inbuilt assessments leads to a failure of the whole training initiative. Most of the times, assessments are not integrated in online training from the start. This will complicate measuring the learning outcomes.
This blog post discusses how assessments play a key role in measuring learning outcomes and the ways assessments can gauge them.
Importance of Assessments
Assessments are used to measure learning outcomes accurately. Well-formulated assessments show you how well the workforce has learned the concepts. If assessments are too easy, too difficult, or unclear, you may not get accurate results. By this, you can understand that assessments help organizations measure their workforce's performance and know how far the training objectives have been achieved. Assessments also help enterprises evaluate learning outcomes in a consistent manner and ensure quality in training, as learning objectives are set right at the beginning.
Assessments enable employees to check their progress and assess themselves. They provide instant feedback to employees as they take online courses.
Professor Donald Kirkpatrick's 'Levels of Training Evaluation' is one of the best models to assess training outcomes. There are four sets of measures in this model.
Assessing Cognitive Learning
Assessing Affective Learning
Assessing Behavioral Learning
Assessing Business Results
1. Assessing Cognitive Learning
Cognitive assessments help to know whether learners have understood the concepts. Generally, tests are conducted to assess the learning of students. Similarly, employees need to gain knowledge on certain concepts or aspects related to their tasks at the workplace. To measure the learning in these two cases, using multiple choice questions (MCQs), matching exercises, etc. can be a better option. However, formulating them in an objective and quantifiable manner is important to assess learning accurately.
2. Assessing Affective Learning
It's about knowing the feedback of the workforce and trainees on the new online training program introduced in their organization. If they like and appreciate the training, attendance and takers for the next course will be more. Conducting surveys is a useful way to know the reactions of trainees. The number of 'likes' you get for the training program or the ratings you receive will help you know learners' satisfaction.
3. Assessing Behavioral Learning
How far trainees could apply the learning of the skill or activity in their work and become more productive is the main concern. This part of the assessment focuses on that. This is again in three steps:
After learning – has the trainee performed?
How well has he/she performed?
What is the end result?
Behavioral assessments focus on how far the learning comes into work and improves employee performance. They are also useful to assess the overall end result.
4. Assessing Business Results
This level attempts to evaluate improvements in the productivity of an organization in terms of sales, quality, and cost savings. Employee retention and customer satisfaction are also assessed in this. Though training is not solely accountable for business results, we can understand that training impacts business growth by improving employee productivity – whether it is sales, ERP, or compliance trainings.
The aim of assessments is to test the knowledge and skills of learners. They are also helpful to understand the areas of reinforcement and reiteration. Depending on the evaluation and feedback, trainees can improve their knowledge and skills. The gained knowledge and skills affect workplace productivity and eventually, business results.