Edutainment through Gamified Assessments [Infographic]
eLearning assessments and fun? The concept of gamification can be applied to assessments as well. Take a look at how eLearning assessments can be gamified.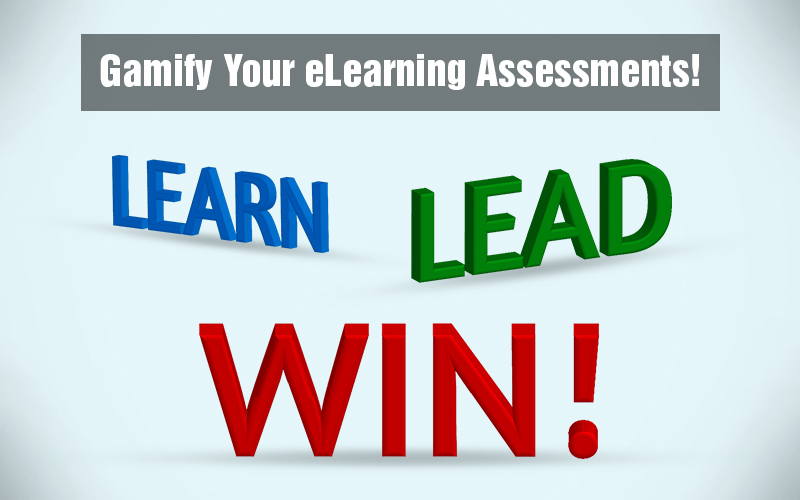 To make eLearning assessments stress-free, creative, and to break monotony, you can gamify them! That's what edutainment helps you do. Edutainment as the name suggests denotes a mixture of education and entertainment and The Walt Disney Company is credited with coining this term. 'Edutainment' was popularized by Robert Heyman in the year 1973.
It was for his educational movie that was in the form of a game. But from 1973 to 2020, we have come a long way in using this word! Edutainment is now used for every kind of learning, be it school education or corporate training. With eLearning, edutainment is not just present in training but also the online assessments.
Why make eLearning assessments entertaining, you ask? Let me answer this with another question – who doesn't admire an amusing, cheery, and a light-hearted setting? Assessments shouldn't bring an 'oh no' from your employees. Traditional assessments can be monotonous, and they can automatically get their spirits down. Also, this demotivation toward knowledge checks can affect results.
Making assessments livelier helps you provide your learners with intrinsic motivation to perform well on the tests, and be more productive with their tasks at work. If you are one of those people who believe that gamifying assessments would trivialize a serious subject, read these following benefits. Gamified eLearning assessments:
Foster an informal, pleasant learning experience
Offer a relaxed and immersive environment
Help with knowledge retention.
Improves learners' confidence in handling real-life situations
To discover how to offer these astounding benefits to your corporate learners, take a peek at the infographic.