6 Best Practices for Successful LMS Data Migration
LMS data migration is necessary if you want to move from an old, rigid to a learner-centric, scalable learning platform. Here are six best practices of LMS data migration that would enable a smooth process.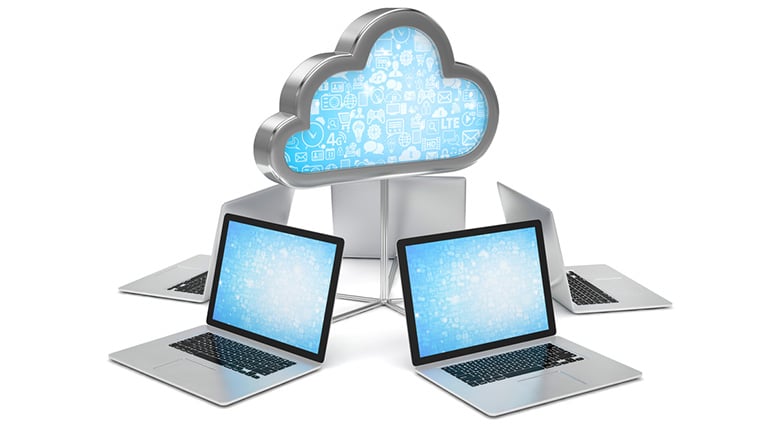 Are you looking for a watertight plan that would break the overwhelming challenges of migrating to a new Learning Management System (LMS)? LMS data migration is a painful process for many organizations because of the technical complexities and challenges involved.
However, a move to a simple, learner-centric, scalable and multi-device compatible LMS is vital in this age of technology-enabled learning where various of training programs are merged into one platform and served as blended learning. Let's walk you through six best practices that would enable a meticulous and agile LMS data migration process.
6 LMS Data Migration Best Practices
Map LMS features
Data cleanup
Create .csv templates for easy migration
Pilot run before scaling up
Conduct quality check of migrated courses
Educate stakeholders, admins, and end-users
Steps in the LMS Data Migration Process
1. Map LMS Features
Feature mapping is basically assessing what features from the old LMS go where in the new version of the LMS. The table logic, structure, reports, etc., will differ from one LMS to another. So, feature mapping is the initial step in the LMS data migration process, where you compare features offered by both learning portals and identify how your existing LMS features will be presented in the new LMS, and whether they match up to your learning management requirements.
No LMS feature will exactly match the features of another LMS. Hence do appropriate configuration settings to ensure your required features match the new LMS. For example, your old LMS is capable of generating training reports of learners belonging to a particular region. If you want the new LMS to generate a similar group-wise report, you can check for the possibility in your new LMS through feature mapping and ensure your data migration requirements are met. Thus, feature mapping helps you identify and match the features between two LMSs without the need for much customization.
Steps for Feature Mapping
List the features required in the new LMS
Identify the must-have and nice-to-have features in your old LMS
Map them to the features in the new LMS
2. Data Cleanup
It is a common tendency among organizations to move every piece of data from the old LMS to the new version. However, according to a report by Raytheon, companies that spend $1 on data cleanup prior to LMS migration save $16–$25 post the migration process.
Over the years, your existing LMS data would have got modified and updated. This would result in piling up of unused chunks of age-old data in the form of employee reports, duplicate learner accounts, user data, course data such as titles, schedules, descriptions, and transcript data. LMS data migration is a great opportunity to clean-up and optimize your LMS data.
Less the amount of data you have to transfer, lesser the need to troubleshoot. So validate the current-day relevance of data, frequency of use, and clean inactive and outdated content from your LMS.
However, if you are nervous about losing your legacy data, you can archive such data for future reference in accessible spreadsheets. For example, if you have a decade-old employee training report, migrate the last five years' data to the new LMS and archive the remaining data in a spreadsheet.
Steps for Data Cleanup during LMS Data Migration
Generate a list of all the courses from your old LMS with the names of their content owners/ administrators.
Circulate the reports to their respective owners/ administrators.
Content owners now review the LMS data and delete outdated ones. Segregate the remaining data into active data and data to be archived.
Your 'active data' is now ready to be migrated to the new LMS. 'Data to be archived' can be transferred into an accessible spreadsheet for future reference.
3. Create .csv Templates for Easy Migration
Adding a single user profile to the LMS is definitely a simple task. You can manually add the required user information such as username, email id, domain, group, job role, country, time-zone, and other employee descriptions quickly.
However, what if you want to migrate10,000 such user data onto the new LMS? Definitely, this is going to strip the time off from your LMS admin. So, what is the possible solution to migrate bulk data onto an LMS?
Comma Separated Values or CSV is a popular file format used in LMS data migration to transfer large amounts of data between two learning management systems. All your L&D team has to do is develop an Excel sheet with the relevant user details. The LMS admin can convert this Excel sheet into the .csv format, and with a single mouse-click on the "Upload User' button effortlessly upload all the 10,000-user data into the new LMS at one go.
However, not every LMS data migration can be automated. For instance, data in the form of SCORM packages has to be manually migrated course-wise to the new LMS. Here is a brief look:
| | |
| --- | --- |
| Manual Migration | Auto Migration |
| SCORM Packages | Quizzes developed within the LMS |
| Configuration settings | Training history |
| | User account |
| | Course enrollment data |
4. Pilot Run before Scaling Up
Before going about the actual migration process, create a prototype of your new LMS with the new functionalities, say for example mobile compatibility. Use the prototype as an actual operational system and review the workflow including course administration, tracking and reporting, and ensure the system meets all it proposes. In case you are outsourcing your LMS migration, prototyping will help analyze the vendor's ability to handle the new LMS. Share your views and opinions with the vendor and if necessary, put in creative ideas to improve the final LMS.
Once the pilot version of your learning portal is ready, randomly run a few courses on the LMS for quality check. Since it is not a feasible option to do the quality check of individual courses, choose one course from each training category or one course developed in various eLearning authoring tools.
A Few Things to Check in Your Pilot Run
Course tracking: Check whether the new LMS is able to provide a comprehensive training report through automated tracking and recording of learner activities. Also test how accurately the new LMS is able to report the course completion status of your learners in terms of the number of learners who have completed an eLearning course, time spent by them on each module, number of slides accessed, etc.
Bookmarking is another course tracking feature that needs to be ensured. Bookmarking helps learners resume a course from where they left off the last time.
Mobile compatibility: Is the new LMS allowing your learners to access courses on their mobile devices without any technical constraints?
Working status of app-based courses: Are mobile app users able to download course content from the new LMS, and is the LMS able to track and sync back learner performance?
5. Conduct Quality Check of Migrated Courses
Once the LMS data migration is done, review the actual workflow of your new LMS and ensure you have all required data in place. There will be a set of goals and objectives such as scalability, compatibility, or learner-centric features that you would have set before migrating to the new LMS. Ensure the new LMS is aligned with those goals and objectives.
Checklist for Quality Assurance
User enrollment: In your old LMS, if a group of learners is provided access to a certain set of courses, ensure that the same learner group access those courses even on the new LMS.
Course completion tracking: Ensure the new LMS gives you a precise and accurate learner report and helps you determine their level of involvement in the eLearning.
Mobile compatibility: If mobile compatibility is one of your reasons for LMS migration, check the responsive design features of your new LMS by running courses across multiple platforms and ensure the LMS features match your learners' mobile device preferences.
Scalability: Test the proposed scalability limit of your new LMS by assigning the largest user load it can handle. To make your job easy, there are many performances and load testing tools available in open source as well as licensed versions. These tools help you perform heavy user load testing by virtually generating load scenarios and checking if the LMS would accommodate large numbers of users.
6. Educate Stakeholders, Admins, and End-Users
LMS migration is not just a software concern and hence we cannot discount the impact a new LMS will have on stakeholders, LMS administrators, as well as learners. From stakeholders who facilitate the change to in-house LMS administrators who handle the LMS, and learners who take courses on the LMS, every person involved with the new LMS must be informed of the new system, what makes it different from the old LMS, and how it is going to help them.
Interact regularly with key stakeholders and keep them updated at every stage of the LMS migration process. User Acceptance Test (UAT) plays a key role in the LMS migration process. Let your stakeholders as well as the LMS administrator be an integral part of this test apart from the end-users for final review and quality assurance.
Keep your end-users in mind before announcing the launch date of your LMS. Do not let them feel drowned in an overload of information about the LMS features. Similarly, ensure your end-users are not deprived of information and feel alienated from the new system. Announce the launch date of your new LMS through personal emails, posters, and hoardings, and promote it within the organization. Also ensure you give ample time for users to try and experiment their respective tasks on the new LMS before the actual launch takes place.
Most issues related to LMS data migration are universal and can simply be avoided by following these best practices. Do a thorough mapping and cleanup of your LMS data before initiating the migration process. Do not forget to do a pilot check before you go for a complete data migration from the old LMS. Make sure your new learning platform has all the required data in the right place and your employees are equipped to use it. For more insights on selecting the right LMS, don't miss our comprehensive eBook.