Switching to an Online Training Delivery System: 5 No-Nonsense Tips for Data Migration
As an L&D professional or a stakeholder involved in switching from an old online training delivery system to a new one, here are some useful tips for effective data migration.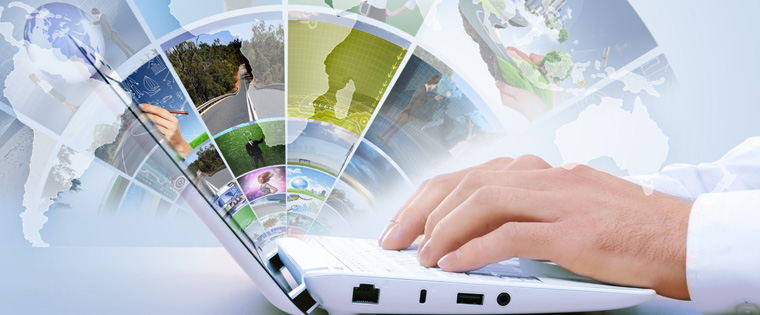 If you have spent considerable time in the learning and development function, you might be aware of the changes an online training delivery system or the learning management system (LMS) has gone through. A decade ago, the functionality of an LMS was all that mattered. But now, it is all about user-centric training delivery system where learners' needs cannot be ignored. Many organizations are faced with the daunting task of moving from a legacy online training delivery system to a new one.
There are organizations that feel that making the switch is not easy, or is too expensive. This blog gives you a few useful tips to follow for effective data migration to your new online training delivery system.
1. Follow a Robust Data Migration Process
One of the main challenges in moving from the old LMS to a brand new online training delivery system is the migration of data. Data mapping is a crucial step in this process. The table structures and names differ from one LMS to the other, and that's why data mapping becomes an important step in the migration process.
Migrating from an old online training delivery system to a new one can roughly take about 2 to 9 months, depending on how quickly you take decisions and complete the data clean-up activities.
2. Don't Transfer Irrelevant Data
Switching to a new online training delivery system is pretty much like moving to a new house. LMS administrators have the tendency to move everything on the old system and then sort it out later on the new LMS. But it is always a good practice to do a cleanup before migrating to the new online training delivery system. For example, if the old LMS has been used to maintain training records of employees for a decade, consider whether you need to move all that data. Maybe you can consider moving data pertaining to the last 5 years, instead of 10. When you have less data to transfer, the need to troubleshoot becomes less.
3. Do Not Become a Data Hoarder
Most often, companies neglect to clean data in advance and postpone that task. Clean outdated and inactive courses and certifications from your LMS. But this is easier said than done. Most of us have tendencies to become data hoarders and are paranoid about losing files and courses, even if they haven't been used in the last couple of years. If you are nervous about losing old data permanently, it is better to archive the data so that you still have access to your legacy learning data.
This will also give you an idea on the number of legacy courses that need to be converted to a new, responsive format. The time and effort you spend on data cleanup prior to migration will prove beneficial in the long run.
4. Break Up the Data Migration Process
In order to prevent data loss, data migration can be broken down into three steps.
Perform a quick test by migrating sample data to the new online training delivery system.
Migrate all the necessary data.
Before going live, make sure you transfer additional data that was added or modified in the old system after migrating to the new LMS.
The different types of data include user data, courses, course data such as titles, descriptions, schedules, and transcript data that contains information on the learners' course progression and completion.
5. Data Migration Approach
If you are the LMS administrator or a stakeholder involved in the data migration process, ask yourself – how long can the organization afford to manage without the online course delivery system? There are two broad approaches for data migration:
Big Bang Migration
Through this approach, you migrate the entire data from an ancient to a modern LMS within a short timeframe. Let's say you have a 2-day window, within which you need to migrate the data and get the new online training delivery system up and running. This approach involves some downtime but you don't have the hassle of running two systems simultaneously. This is a tried and tested approach, but for businesses that need to have an LMS that's accessible 24/7, this can pose a problem. For an organization that delivers training not just to employees, but also to suppliers and customers alike, a downtime is not desirable.
Phased Migration
This approach is where data is migrated in groups. The old and the new course delivery systems are available in parallel. Data migration takes place in phases and over a period of time, the entire data is moved to the new system. For global organizations that offer multilingual training, a phased data migration is very effective. This reduces the risk associated with the big bang approach. In case of a roadblock, it is always easier to rollback a smaller set of data compared to the entire data.
Your LMS vendor can assist you with the data migration process when you make the switch to a new online training delivery system. And, if your LMS vendor is also an expert e-learning vendor, then they are in a better position to guide you with the data migration process when you switch to a new online course delivery system.
Are you considering switching to a new LMS? If yes, are there any hindrances that you expect in the migration process? Please share your thoughts through the Comments section.