5 eLearning Authoring Tools that Will Rule in 2019
Confused about the choice of authoring tools for eLearning development? Check this blog to gain insights on the eLearning authoring tools that will continue to remain popular in 2019.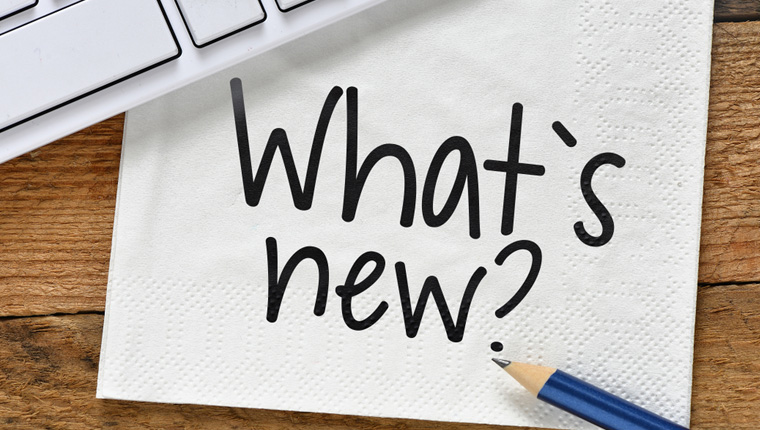 If you have spent considerable time in the L&D space, you must be already aware of how online training programs have transitioned over the years. The eLearning market is flooded with a range of authoring tools that promise the best for eLearning development. We are now at a stage where authoring tools have become almost indispensable for eLearning course development (unless you are opting for pure HTML5 coding, which obviously is not going to be quick and easy). Here's a quick roundup on the eLearning authoring tools that will continue to hog the limelight in eLearning development this year.
These 5 eLearning authoring tools will be the hot favorites in 2019
360° learning experiences with Adobe Captivate 2019
Flash to HTML5 conversions with Articulate 360
Customizable templates with Lectora Inspire 18
Quick conversions of PPT to eLearning with iSpring Suite 9.3
Collaborative eLearning development with dominKnow | One
The Top eLearning Authoring Tools for 2019
1. Adobe Captivate 2019 for 360° Learning Experiences
Adobe Captivate 2019, the latest version of the tool has made designing immersive learning experiences a reality. Flat 2D images are passé. 3D images let learners look around in any direction from a single position. It is possible to import a 360° image or 360° video into a virtual reality (VR) project in Captivate. Add text labels and interactive hotspots to the screen. Hotspots can be used to display additional information, play audio, display an image, quiz, or even add navigation to the next slide in the course. Using hotspots on a 360° image helps you design a guided or exploratory learning experience.
Now an onboarding program can actually take new hires on a virtual tour if the organization has multiple offices. Train employees on the emergency evacuation procedures even without stepping into the facility.
The live preview feature in this eLearning authoring tool lets you check how the eLearning course will look like on learners' VR devices.
Another reason for Adobe Captivate to be proud of is its LMS, Adobe Prime. Not just one-click publishing, Adobe Prime offers support for online as well as offline learning activities within a single platform.
We expect Adobe Captivate to continue enjoying a favorable position among eLearning authoring tools because it has taken learning to the next level with its support for immersive learning experiences.
2. Articulate 360 for Flash to HTML5 Conversion
Organizations that haven't already converted their Flash-based eLearning courses to HTML5 are in need of an authoring tool that's perfect for the conversion. Articulate 360 fits the bill as it has managed to address the shortcomings of Storyline 2 which lacked support for responsive eLearning. So you can definitely consider converting Flash courses to responsive. Articulate 360 is a bundle of authoring apps that include Storyline 360 and Articulate Rise.
Storyline 360 requires desktop installation and has an easy learning curve that suits eLearning developers who are just getting started. With the amount of interactivity this eLearning authoring tool offers, converting interactivities in your Flash-based eLearning course to HTML5 should no longer be a problem. This tool can be leveraged to deliver a learning experience that's highly customized.
Articulate Rise is a web-based authoring tool that can be used to design truly responsive courses quickly. Although this tool does not offer extensive customization as is possible with Storyline 360, with the introduction of the Storyline Block feature some amount of customization is definitely possible. Customized features such as sliders, click and reveal interactions, drag and drop, and hotspots can be created in Storyline and inserted in Rise using the Storyline Block.
Articulate Storyline has stood the test of time, and this year we expect the tool to consolidate its position as one of the hot favorites for Flash to HTML5 conversion.
3. Lectora Inspire 18 for Customizable Templates
Did you know that Lectora offers more than 500+ templates that can speed up eLearning development? The latest version of this eLearning authoring tool, Lectora Inspire 18 introduces a set of professional templates that are completely customizable. This means you can change the colors, logo, and background, add text, image, and video. You can also find responsive templates for mobile learning.
In addition that this, there are editable stock buttons where the foreground and background color, shape, and style can be edited, so you no longer have to search for buttons elsewhere.
Lectora Inspire has emerged as a powerful desktop authoring tool that can be used to create both simple as well as intensive eLearning courses. If you are looking at in-house eLearning development, be prepared for a longer time spent in course development. This is because the learning curve for this tool is steep compared to Storyline or iSpring. But it's definitely worth the effort as the end result is a good eLearning course.
Lectora Inspire has proven its capabilities as a robust authoring tool for eLearning development. With its customizable templates, we hope this year Lectora will continue its winning streak.
4. iSpring Suite 9.3 for the Quick Conversion of PPT to eLearning
iSpring Suite is one among the popular authoring tools to convert PowerPoint decks to eLearning. The biggest advantage offered by this tool is that it is integrated within PowerPoint and that makes it simple and user-friendly. The interactivities offered by the tool may not be much compared to what Articulate Storyline offers. But if you are looking at a quick conversion of PPTs to eLearning, this tool emerges a winner. Videos, interactive simulations, and assessments can all be included using iSpring for eLearning development.
If you are looking for a tool that can be easily used by your in-house team, this is one among the authoring tools that has an easy or practically nil learning curve. If you are familiar with PowerPoint, using iSpring should be easy.
iSpring Learn LMS with its advanced reporting features and support for offline learning with a mobile app is a good investment to jumpstart online learning in your organization.
iSpring Suite has already gained popularity as the go-to-tool for quick conversions of PPT to eLearning courses. With its latest version iSpring Suite 9.3, eLearning developers can expect to develop responsive quizzes and interactions.
5. dominKnow for Collaborative eLearning Development
dominKnow has recently introduced dominKnow | One, an authoring system that integrates dominKnow Claro, Flow, and Capture. While Claro is used to design fixed layout eLearning courses, Flow offers capabilities to design responsive learning. Capture helps you design simulations for software training.
The dominKnow Platform is cloud-based and available for easy access on the web. Collaborative development as well as reviews are possible using this eLearning authoring tool. dominKnow's extensive design capabilities, support for translation and localization, and creation of assessments in eLearning has added to the popularity of this tool.
The dominKnow platform has changed the dynamics among eLearning authoring tools by offering powerful eLearning authoring on the web. If collaborative eLearning development is what you're looking for, look no further.
We'll have to wait and watch to see what new features these authoring tools plan to add as the year progresses.
Here's a quick recap of each tool's core strength.
S. No
Authoring Tool
Hot Favorite For:
1
Adobe Captivate 2019
Designing an immersive learning experience using 360° images and videos in VR projects
2
Articulate 360
Effective conversion of Flash courses to HTML5
3
Lectora Inspire 18
Customizable templates to design eLearning courses
4
iSpring Suite 9.3
Quick conversion of PPT decks to eLearning
5
dominKnow | One
Developing eLearning courses collaboratively – with multiple team members working on the same project

Claro – For fixed layout eLearning courses

Flow – For responsive eLearning
Hope this post has been able to give you some insights into selecting eLearning authoring tools. If you still have apprehensions about making the right choice when it comes to authoring tools, please reach out to your eLearning partner and depending on your project requirements they should be able to provide the right advice.