Features to Look for In an LMS to Support Mobile Learning
Discover the various features that you need to look out for in an LMS to support mobile learning.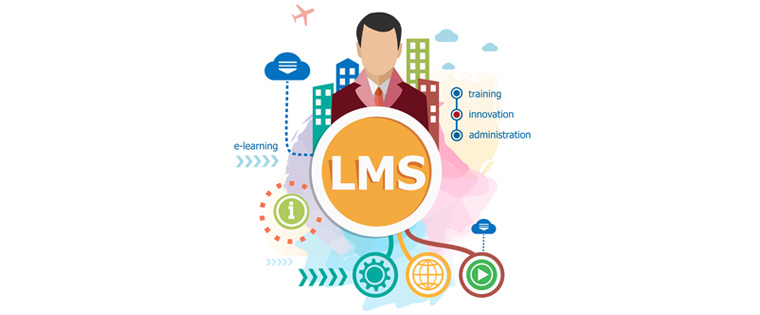 Creating a good e-learning course is just half the job done. The other half, consists of managing it so that it reaches the target audience and creates maximum impact in their careers. If you have a large employee base, spread over a vast geographical region, along with a great deal of subject matter, then managing your digital learning programs is a task easier said than done. That's why organizations make use of Learning Management Systems.
These are software applications that centralize your entire digital learning infrastructure. Instead of having your digital learning content scattered all over different hard drives and devices, you can store it all in one location. This reduces the risk of losing important data and makes it easier for you to manage your courses. For your employees, using an LMS is of great convenience since they can track their trainings from one place. An LMS comes with individual login and dashboards that display pending courses, newly assigned tasks, and much more.
But in today's world, having an LMS that is compatible with just desktops is not enough. As employees are increasingly adapting to mobile devices in their work life, it is essential that your LMS is also mobile friendly. Let's look at a few essential features you should look for in a LMS to support mobile device learning:
Multi-device Compatibility
It is good when your e-learning course has a responsive design. But, what is the use if the software that has to host the digital content is not compatible with various devices? Hence, this is your first checkpoint when it comes to ensuring effective mobile learning. Your LMS must have a responsive design, making it adaptable to devices of all screen sizes and operating systems. It should support a HTML5 framework so that e-learning modules work seamlessly across all devices.
Enhanced Touch Screen Functionality
Smart-devices rely on touch screens for most of their functionalities. E-learning courses that are finetuned for mobile devices include touch interactivities such as pinch-and-zoom, drag and drop, and double tap to name a few. If these have to be appropriately used, you need to make sure that your LMS also has enhancements to support touch screen. Only then, your LMS will be fully ready to support mobile learning.
Security Features
The mobile ecosphere is a fairly new territory compared to computers; this makes it more vulnerable to hacking attacks. Unlike a computer, a mobile device is with an employee almost all the time; this makes sensitive information leakage a big concern. In addition, the chance of employees simply losing their device is a factor that shouldn't be ignored. That's why when selecting an LMS, you need to make sure it has an effective fail-safe mechanism against security loopholes. This will go a long way in preventing any breaches by integrating firewalls and other security features to keep the organization's integrity intact.
Support Game-Based Content & Gamification
Game based content is a highly engaging form of learning that teaches while learners have fun playing a game. But in order to realize this method, your LMS should support an integration of graphics, sound effects and control functions. At the same time, the LMS should also support elements related to games. It should allow you to use points, badges, leaderboards, progress bars, etc. to be incorporated throughout the platform, with results being displayed on attractive dashboards.
Social Integration
The chances of your users interacting with other learners are very high through a mobile device. Be it sharing of test results, posting messages on online discussion forums, or chatting with peers to clear doubts, social learning enables everything. The LMS you are looking for must foster a sense of community, enabling the exchange of ideas and knowledge among learners. Your LMS can have features like discussion boards, file sharing and virtual chats, blog and wikis to enable learners to collaborate and share ideas.
When choosing an LMS, take into consideration all these aspects to ensure your mobile learners get a high quality learning experience. Do your due diligence and make sure you make the right choice.