Why Does the Combination of Storyline 360 and Articulate Rise Work?
Articulate Rise offers the Storyline block to embed Storyline 360 interactivities. Why and how can you use this combination from the Articulate family?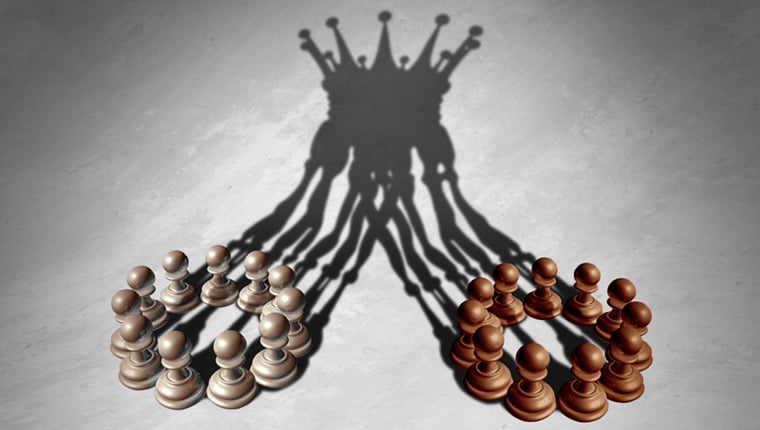 Articulate Storyline 360 and Articulate Rise 360, two award-winning eLearning authoring tools from the Articulate family help you simplify every aspect of eLearning course development. Both these tools are part of the Articulate 360 Suite and can be leveraged to make even content-heavy eLearning courses engaging and interactive. Learning and Development teams across organizations work on limited resources. Hence the ultimate goal of a training manager is delivering learner-centric online courses on time and within the budget.
Steps to Embed Storyline 360 Interactivities in Articulate Rise Courses
In Storyline 360, customize your interactivity down to the very last pixel
Publish the interactive slide of Storyline 360 to the global library of Articulate that can be accessed using any authoring tool from the Articulate family
In Rise 360, select the 'Storyline block' template
Browse for the published interactivity from the global library

Upload it to the block template
Articulate Rise 360 is a perfect authoring tool for organizations that need the rapid development of eLearning courses, which are text-heavy. This web-based tool comes with a slew of quick and easy to use features that facilitate the rapid development of courses. Storyline 360 helps develop customized, interactive eLearning courses that can hook a learner's attention and lead to greater knowledge retention.
Why Use Storyline 360 and Rise?
Articulate Rise helps eLearning developers create courses that are responsive to every device. If a large part of an online course is more explainer text, it makes sense to use Articulate Rise because of its readymade block templates. But the reality is that to engage learners, your online courses require custom interactivities that Rise templates cannot offer.
Articulate Storyline360 on the other hand, is an authoring tool that offers you endless possibilities to develop engaging interactivities – including scenarios and simulations.
When you need interactivities in text-heavy Rise courses for learner engagement and better content chunking and presentation, you can leverage the features of Storyline 360.
How Is This Possible?
Articulate Rise has the new 'Storyline' block, using which interactivities developed in Storyline 360 can be inserted and reused in Rise courses. The 'Storyline' block of Rise 360 lets you incorporate custom interactions developed in Storyline 360 (such as tab interactions, timeline interactions) to your Rise courses easily and quickly.
For example, let's say you want to develop a drag and drop interaction with custom graphics for a process training course. With Storyline 360, you can create the drag and drop interactivity using your own shapes and images. And here's how you can embed it in your Rise course:
In Storyline 360, customize your interactivity down to the very last pixel
Publish the interactive slide of Storyline 360 to the global library of Articulate that can be accessed using any authoring tool from the Articulate family
In Rise 360, select the 'Storyline block' template
Browse for the published interactivity from the global library
Upload it to the block template
The interactive slides of Storyline once structured and published to Articulate's global library, can be inserted into your Rise courses within seconds.
For detailed insights on how Articulate Rise helps present text-heavy courses in engaging, appealing ways, read this article and explore the different 'blocks' it offers.
When to Use Storyline 360 and When to Use Articulate Rise?
In this combination, let's look at what each tool can be best used for.
Use Articulate Rise for:
Text-heavy Courses Such as Compliance
Regulatory and compliance courses are mostly text-heavy and here the initial task at hand is to make the text-heavy content easily comprehensible to learners.
Articulate Rise is one the most popular authoring tools for designing online courses from text-heavy content. The 'Block' feature of Rise 360 helps convert text-heavy content into highly engaging digital modules. Blocks offer templates for text, statements, lists, quotes, etc., to present the heavy content in easy to read and comprehend format.
Responsive Content
In today's mobile-first world, 57% people use more than one device a day and 80% use smartphones. Hence, it's imperative for organizations to provide multi-device compatible eLearning to their tech-savvy employees. Unlike Storyline 360 which has a Responsive Player, the Responsive Design feature of Rise 360 makes all courses responsive to different screen sizes.
The Responsive Preview option of Rise 360 enables developers to preview how the course will look on multiple devices. This feature helps you ensure every learner has the same learning experience, irrespective of the device they use.
Use Storyline 360 for:
Custom Interactivities
Adult learners have a deep desire to be self-directing. They seek a degree of control over their learning rather than passive reading or listening. Hence it is necessary to offer adult learners an opportunity to interact with the eLearning course for an immersive learning experience. However, as already discussed, complex interactivity is something you don't get readily in Articulate Rise 360. On the other hand, Storyline 360 from the Articulate 360 family gives you a lot of flexibility when it comes to custom interactivity.
For instance, if you want to add clickable buttons to an online slide, the ready-made push buttons in Storyline 360 make your task easy. You can also add text to these buttons, rename, format or even change their characteristics in a snap.
Storyline 360 includes many pre-built interactive options such as dials and sliders you can customize as per your need. (Dials allow objects to be rotated in a circular path or an arc whereas sliders allow objects to be moved along a linear path.) It also has intuitive Trigger functions to build interactions from any imaginable object in your course. It lets you define the kind of action your object will undergo when a learner or another object interacts with it. Add trigger points according to your needs, when one object collides with another or when they are no longer touching one another. Variables in Storyline 360 make it possible to design highly customized interactivities with minimal effort.
Software Simulations
Another amazing job that Storyline can do for you is software simulations. While Rise lacks a built-in screen casting tool, Storyline 360 lets you record your software simulation and then choose whether to convert it into a single video-based file or interactive step-by-step files.
Quick post-recording edits is another beneficial feature of storyline. In Storyline 360, removing an accidental "pop-up notification" or details irrelevant to learners from the background of the recorded screen is hassle-free. All you need to do is right click the removable element and choose the "Action Fine-Tuning" option from the menu bar.
So, by embedding Storyline blocks in Rise courses, text-heavy courses can be developed quickly, with the right interactivities to engage learners. So, when you want to go for rapid + custom interactivities, build custom interactivities in Storyline and embed them in Rise courses. A great time-saver, right? For more exciting tips on getting the best of eLearning design and development, download our free eBook.