Convert Flash ECourses to HTML5 – Highlights of the Process
What does the process of converting Flash to HTML5 involve? This blog shares the highlights of the process when you convert Flash to HTML5.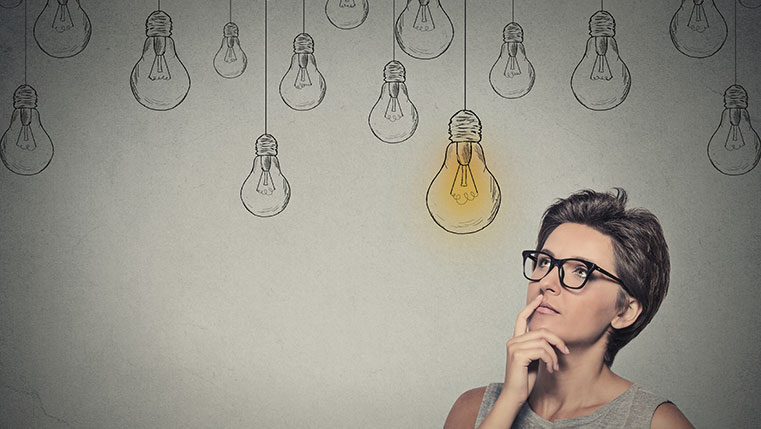 A rapid advance in mobile technology has introduced a huge wave of devices in the market. Each comes with different screen sizes, browser software, operating systems, and hardware specifications. With Flash-based development, you need to develop separate versions of the same course for different device classes. Given this drawback and with Flash being phased out by 2020, it's time organizations convert Flash to HTML5. This post explains the conversion process.
Highlights of the Process to Convert Flash to HTML5
Collect resources and extract content
Pick the right eLearning authoring tools
Apply instructional design principles
Add interactivities
Run quality checks and publish
But first, why convert Flash to HTML5? HTML5 makes responsive eLearning development possible. As opposed to a non-responsive course, a responsive one dynamically changes its parameters and functionalities as per the device in use. This allows developers to create just one course version that works seamlessly across your entire device-group. This makes your e-learning program more accessible as employees can access it from anywhere they want, without worrying about device compatibility. For developers and managers, e-course management becomes easier, as they just have to handle a single course version. That's why responsive course design is replacing Flash-based courses.
Then what happens to your old Flash-based courses? Instead of discarding them citing incompatibility, you should convert Flash to HTML5. But undertaking this conversion is a challenge. If not done systematically, your course can lose its impact, rendering it futile. Let's look at the highlights of the process you can adapt to ensure good quality output when converting Flash to HTML5:
The Highlights of the Flash to HTML5 Conversion Process
1. Collect and Extract Content
This is the first step in the process to convert Flash to HTML5. You need to make sure that you have all content, media, and supporting files before starting the conversion process. Having all files at hand makes the conversion to HTML5 quick, simple, and error-free. But, all the content will be in a Flash-compatible format. Hence, once you have collected all the files, you need to extract the content. Extract content and media from the existing courses and copy onscreen text and labels of navigational buttons in the Graphical User Interface (GUI) in an MS-Word document or a PowerPoint presentation.
2. Pick the Right eLearning Authoring Tools
Authoring tools give your developers great power to create high quality courses. Modern authoring tools have many useful features that allow you to create powerful learning materials with minimum effort. They also let you fine tune the look and feel of the course as per your organization's brand image.
Various tools come with different features. Some can create out of the box interactivities, while others can create immersive scenarios or assessments. That's why choosing the right tool that is apt for your organization's requirements is crucial for a seamless conversion process. Articulate 360, Captivate, iSpring, and Lectora are some of the highly proficient tools with all the essential features.
3. Apply Instructional Design Principles
Your old Flash courses might still be using old instructional design methods to transfer knowledge to your learners. But in the recent times, instructional methods have evolved vastly. That's why you should mold your content to the principles of the new age.
Old Flash-based courses may not be strong instructionally, that's why now is a good time to identify such courses and make them instructionally robust by following adult learning principles and Instructional design strategies. Consider using learning methods such as game-based content, scenario-based learning, exploration and discovery, etc., based on the course content.
4. Add Interactivities when Converting Flash to HTML5
Flash did have the ability to create highly rich interactivities. When you convert your Flash courses to HTML5, authoring tools such as Storyline make sure these don't go to waste and can be recreated without much programming knowledge. Interactivities add great value to your e-learning program, as it is the closest you can get to replacing the engagement a teacher brings to a classroom learning session. That's why when converting your legacy courses, you must add as many interactivities as possible. Add game-based content, interactive-videos, gamified content, interactive stories, and more to make your e-learning course more appealing.
5. Run Quality Checks and Publish
Before releasing the converted courses to your audience, always develop a prototype and do a test run with your inner circle. If you have used top authoring tools such as Storyline 360, Adobe Captivate, or iSpring, they will definitely ensure that your converted courses run smoothly. But there is nothing wrong with doing a test run to correct the finer elements of the course. Running quality checks will help you pick up minor inconsistencies early on, which in turn ensure a better learning experience.
These are just the highlights of what needs to be done while converting Flash to HTML5. Read this blog for a bird's eye view of the entire process. If you still feel that this is going to be a convoluted task, you can always seek the assistance of an experienced e-learning vendor who can help you do this.