3 Online Training Topics iSpring Can Take a Notch Higher
This blog will explore the features of iSpring that will enhance your various training courses.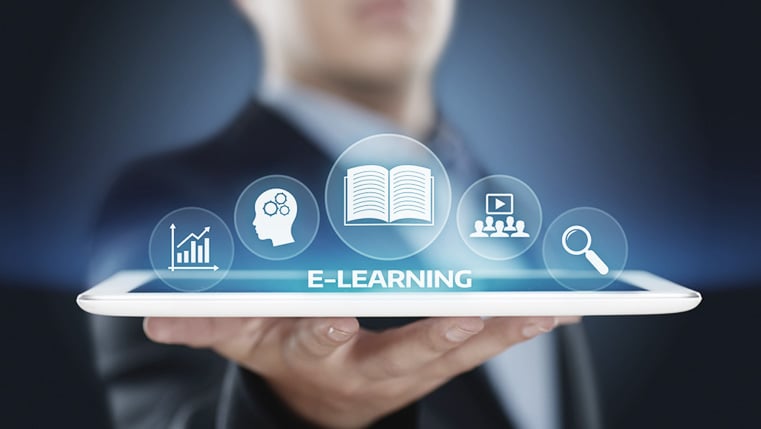 In our previous blogs we talked about the features of iSpring and how they make it the ideal tool to convert your PowerPoint presentations for online training and transitioning to creating effective online courses for various training purposes. This authoring tool offers many options that can be put to good use for your training purposes. Here let's explore three major training areas where iSpring can be used to make an impact.
1. Sales Training
Effective sales training ensures that salespeople have a thorough knowledge of the products, can interact with customers effectively, and resolve issues faced by the customer such as convincing them of how the product will meet their needs, give the right answers to pacify angry customers or have convincing arguments to win over undecided customers. The elements in a sales training program should ideally be aimed at achieving these objectives. The best way to do this is through simulations and videos. iSpring as an authoring tool has compelling features that will help you create these elements in your sales training course.
Salespeople need to be adept at communicating with customers, answer their queries and convince them to buy their products. This can be best done through simulation training or by using dialogue simulations. Sales personnel may be well-versed about the company's products but fail to communicate their features and advantages to customers because they lack communication skills. They may be at a loss to answer the various questions posed by customers. Dialogue simulations can solve this problem by creating simulated conversations on the potential queries customers may have and the best responses that can be given by sales persons.
The iSpring TalkMaster in iSpring 8.7 helps you create dialogue simulations pertaining to your sales training needs. The tool has a library of characters in different poses and expressions that can help make these simulations as close to reality as possible. It is possible to even create branching scenarios by creating various scenes and adding links between them. It also has a voiceover feature where voices of actors can be recorded and added to conversations. Moreover, these simulations can help you in assessing your learners on their communication skills by scoring them on the responses they choose in a conversation scenario.
Sales people need to be well aware of the products they are selling. Product videos are the best way to teach them about products. iSpring Presenter will help you develop videos in PowerPoint. The tool has an in-built recorder to record videos or you can even use a webcam. There is a built-in editor to help you synchronize your videos with the slides in your course.
The best part is that both the dialogue simulations and videos can be published on any device including mobiles. And for salespeople who are always on the move, this gives them the convenience to access these simulations and videos on their mobile devices anytime and anywhere and complete their training.
2. Software training
When it comes to software training, screencasts win hands down when you want to train your learners on how to operate the software. Using screencasts that show the step-by-step method is the best way to teach. To create the right impact, these screencasts have to describe the steps clearly so that there is no room for doubt and the learner can confidently go ahead and operate the software.
The iSpring Cam tool helps you create screencasts with precision. Apart from recording the screen, you can even record audio, mouse clicks, and include effects such as cursor highlights. These features help screencasts precisely describe how to operate the software and this helps learners clearly understand the steps and try them out without the fear of making mistakes.
3. Compliance Training
Training managers are always looking for ways to making compliance training engaging. Scenarios are a solution. Scenarios can be built on imaginary situations that are relevant to learners and the topic that they are learning. Ideally, scenarios in compliance training should help learners understand the rules they should follow and the decisions they should take based on these rules.
These scenarios become more interesting if they are in the form of a conversation between two or more people, set in an environment familiar to the learners. Interactive scenarios are even better as they give employees the opportunity to make choices and understand their consequences. These scenarios help employees form a connection with the situation and the problem being conveyed.
iSpring, as we mentioned earlier has a rich media library of characters, backgrounds, icons, and templates that will help you create scenarios that are realistic and will best tie to real world applications. iSpring has many features that can be used to your advantage when you want to add more life to your training initiatives and engage your learners. What do you think? Do share your views.