Scenarios for Intensive Learning Courses – The iSpring Advantage
This blog describes how iSpring facilitates scenario-based online learning.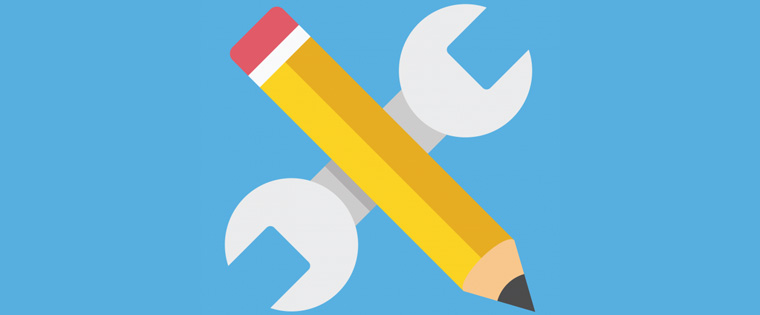 Have you ever used scenarios in your e-learning courses? Generally, there are two types of online learning courses:
E-learning that pushes content out to learners
Online courses that focus on changing behavior and performance
Scenario-based e-learning falls under the second category. Scenarios put learners in the shoes of a problem-solver, responding to realistic workplace problems. Scenarios are an ideal way to teach learners a task they need to perform at work, because they fundamentally help learners practice and apply the training content. They also help in engaging your learners and reinforce the learning objectives of the e-learning course.
Authoring tools such as Articulate Storyline and Adobe Captivate already allow you to create rich and engaging scenarios. So, why should you use iSpring Suite? Let's look at how it facilitates scenario-based online learning.
Wide Range of Templates for Scenarios Development
iSpring Suite's wide gamut of assets and templates help you create scenarios in less time. Want to have an actual learning environment/classroom/office/hospital as a background for your scenario? iSpring has it. Do you feel using real, photographic images over animated avatars brings a personal touch to your e-learning courses? iSpring has that covered too.
Here's a list of assets you get from iSpring Suite:
600 ready-made icons
30,000 character photos with over 400 expressions and poses
230 realistic backgrounds
135 photos of stationery and devices
Ability to Add Voice Narration to Scenarios
Most corporate e-learning courses I've seen have the usual elements – ubiquitous smiling stock people, images of buildings, and scenes from a scenario. What they really miss is an actual human voice guiding the learners. A human voice lends a "human touch" to your scenarios and interacts with the learner on a more personal level.
With iSpring Suite's pre-built microphone setup wizard, you can easily import or record a voice and then perfectly synchronize it with your slides. If you wish to remove a fragment of your audio, remove the background noise or fade/adjust volume in your scenarios, you can do so by making use of the inbuilt audio editor.
Create Responsive Design Scenario-Based Courses
Wouldn't it be frustrating if your scenarios work seamlessly on desktops but fail miserably to function on mobile devices? When an e-learning course fails to work on a device other than the desktop, the usual strategy is to create multiple versions of that course for different devices. With iSpring Suite, however, you do not need to do that.
Thanks to its adaptive player, all the navigational elements of the course are automatically adjusted to the size and orientation of the device it is being viewed on. All of your scenario-based e-learning courses will work comfortably on desktops, tablets, and mobile phones.
Make the Most of PowerPoint's Capabilities
Sure, creating rich and high-quality scenario-based e-learning is possible with other authoring tools. However, what if you are on a tight budget and want to work with something that doesn't burn a hole in your pocket? Then iSpring is your ideal choice.
Let's say you have a PowerPoint presentation which contains scenarios, assessments, and videos, but you don't have the budget for a high-end authoring tool for PPT-to-e-learning conversion. The beauty of iSpring is that you can simply export your PPTs into the tool and publish it to a HTML5-based course. iSpring Suite will preserve all the effects after converting your PowerPoint to a HTML5 course, including transitions, complex animations, and triggers.
Scenario-based e-learning essentially plunges learners in real life situations that allow them to gather skills and information that they will recall for future use. It not only keeps learners motivated and engaged, but also provides them with a rich learning experience that effectively enhances their skill sets and/or knowledge base. iSpring may be the new kid on the block when it comes to creating scenarios, but it's powerful enough to pack a punch.