iSpring Suite 8.7 – What Makes It a Very Useful Authoring Tool
Check this blog to know how iSpring Suite can be used to develop effective online courses.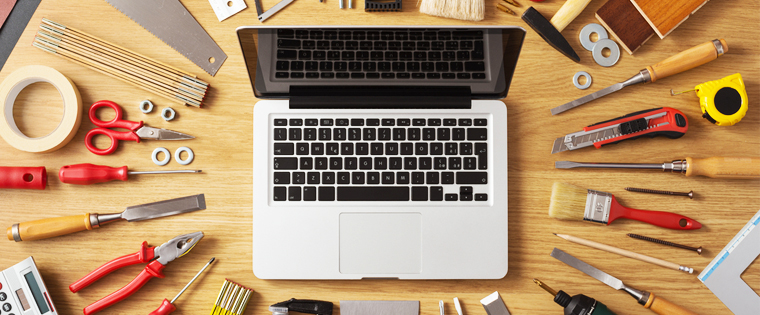 Alan is the compliance training manager of a large insurance company. Over the last several years, his organization has developed hundreds of classroom training presentations in PowerPoint. A few weeks ago, the company decided to adopt the self-paced, technology-enabled learning methodology, and Alan was put in-charge of converting the learning resources in the PPT format into engaging online courses.
Alan is not alone. There are many in the corporate training community who find themselves in a similar situation. PowerPoint is one of the most widely used instructor-led training (ILT) tools, and most companies have stacks of learning material in this format. Many of these organizations adopting e-learning to deliver training in a flexible and cost-effective manner and intend to convert their classroom PowerPoint presentations into engaging courses.
How can PPT files be converted into good online courses? Among the various aspects you need to consider, the choice of the right rapid authoring tool is inarguably the most important. There are hundreds of e-learning development applications in the market, which can be used for transforming PowerPoint presentations into online courses. Today, we will look at the features of one of the most popular of these applications, iSpring Suite 8.7.
1. A low learning curve
iSpring Suite 8.7 is a PowerPoint-based e-learning development tool. Anyone familiar with the MS-Office application can use iSpring Suite with ease. This makes the authoring software the perfect choice, when online courses need to be developed quickly.
2. Excellent support to PowerPoint animations and transitions
It is a well-known fact that animations and transitions help present learning content in an interesting manner. iSpring Suite 8.7 can be used to retain more than 180 PowerPoint animations, when PPT files are converted into e-learning courses. Furthermore, authoring tool supports all slide transitions created using PowerPoint.
3. An in-built library of online development resources
Often, e-learning developers have a tough time finding the right visual elements for their courses. This problem can be resolved by using iSpring Suite 8.7. The rapid authoring tool comes with a large repository of 30,000+ stock photos, 600 icons, and 230 images of backgrounds. The tool also comes with 200 templates that make the development of technology-enabled learning resources hassle-free. The authoring tool also comes with 135 photos of stationery products and devices and 43 buttons, checkboxes, and indicators. Developers also provide access to a larger repository of online course development assets, on payment.
4. High-quality video-based lessons
You can use iSpring Suite 8.7 to develop good video-based e-learning courses. The e-learning development software allows you to synchronize videos with PowerPoint presentations to develop video-based lessons of high quality.
5. Interactive assessments with minimal effort
iSpring Suite 8.7 can be used to develop highly interactive assessments to measure your employees' understanding of the subject-matter. The authoring tool allows you to use 11 types of graded questions and 12 types of survey questions in your online course assessments. You can fully customize the "look and feel" of a question slide to meet your unique needs.
You can modify the layout, use the color of your choice, and decide how media elements such as video clips and static visuals in the question are displayed. iSpring Suite also allows you to use custom colors, images, formulae, and audio elements in the feedback. One of our clients in the insurance sector uses a formula-based question to test its learners' ability to calculate the return provided by a term-based life insurance policy.
6. Good online courses for mobiles
We live in the age of smartphones and tablets. People use mobile devices extensively to access online resources, including self-paced technology-enabled learning resources. You can use iSpring suite to develop good courses for the mobile. The rapid authoring tool can be used to publish courses to HTML5, a mobile-friendly format. You can also publish courses to iSpring Play, a native app that allows you to access content on all devices running on iOS and Android operating systems.
We thus see that iSpring Suite 8.7 helps you convert PowerPoint presentations into high quality online courses. Unleash the power of this e-learning development software to meet your online learning needs.