Articulate 360: 6 Cool Features E-learning Developers Will Love
Articulate Storyline 360 is evolving by the day and its cool new features are gaining popularity in the eLearning sphere. The features discussed in this post will help developers save a lot of time & effort, and make e-learning development a pleasurable activity, bringing creativity to the forefront.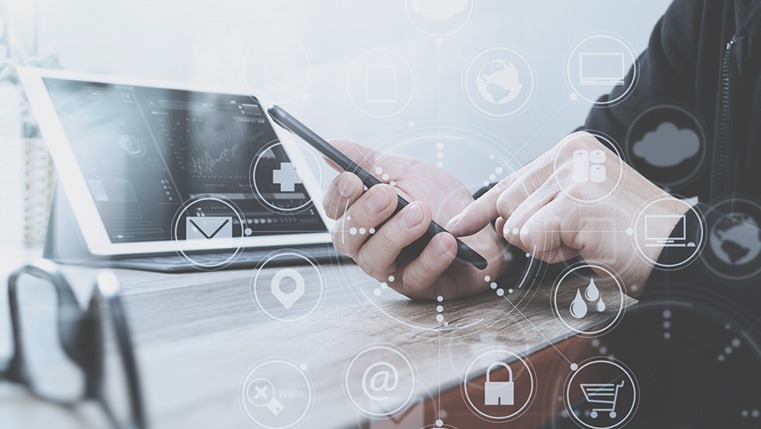 Articulate Storyline 360 is evolving by the day and its cool new features are gaining popularity in the field of eLearning. Articulate 360 has now become the first choice for most instructional designers and developers to design and develop any kind of e-learning courses, within less time and budgets. Articulate 360 helps designers and developers translate their ideas to interactive eLearning courses by utilizing its plethora of new cool features.
In this blog, I will share the top 6 features of Storyline 360 tool that will transform the way you create e-learning courses,. Let's us now look at each of these in detail.
Convert Text-to-Speech
Articulate Storyline 360 has addressed the popular demand for audio in e-learning courses using the "text-to-speech" feature. Using this feature, you can generate audio files with in the tool, based on the narration script, and integrate them with the slides as required. So you can now speed up your eLearning development by simply converting text-to-speech, right in Storyline 360.In addition, you can choose a different language, voice, and tone to make your course smarter with good audio. However, the text-to-speech narration feature is currently not compatible with other versions of Articulate products such as Storyline 1, 2, and 3. It's available only in the latest version of Storyline 360.
Text-to-Speech Closed Captions
The tool itself generates closed captions that are recognized and automatically synced with the text-to-speech narration. The captions are properly set to read the text inserted in the slide notes or added in the captions. This feature offered by Articulate 360 can bring great benefits to developers working with the tool. This makes it quite easy to add closed caption for any eLearning course.
Object Editing Enhancements
This feature offered by the interactive e-learning development tool enhances the design component a lot, and makes life easy for developers when working with objects on a slide. With the object editing enhancement feature, you can work more closely on the size and position of objects, with pixel-perfect positions. You save time on your project and will enjoy working with the tool.
Publish to Video
With this feature of Articulate 360, you can publish your course as a single video. This feature helps learners access the video on any platform, by uploading them to YouTube or any video hosting platform. Before we proceed with this option, you need to consider some limitations the tool has, such as:

Maximum duration of the video should be within 2 hours
Frame rate should be 30 fps

Moreover, it takes additional effort to publish interactive slides as a video.

Modern Player
This is an exclusive feature of Articulate Storyline 360. Modern Player refers to the frame around the slide content. It holds all the navigation features such as the Back & Next, Menu, Resources Buttons, and the Seek Bar. You can choose the classic player or the all new modern player. This modern player works on all devices perfectly.It offers two color themes for online courses – one is a dark theme and the second allows you to apply light colors to the player. You can also customize the colors, fonts, Player size, captions, and navigation button styles. You have the menu and controls option to create a Graphical User Interface (GUI) with custom features using states, triggers, and variables. Finally, its feedback and publish feature enhances its utility. Read more about the modern player in my previous post on Articulate Storyline 360's Modern Player.
Course Completion Triggers
This new feature available in Storyline 360 and Rise helps track learner course completion status and update the same to the LMS. This feature in Articulate Rise tracks learner performance using the course completion status, based on the lessons that have been completed. You can also change the completion percentage of the course.In Storyline 360, course completion triggers send a report to the LMS, based on the learner status in a specific lesson (block) within the course. This feature will help you track the course completion in multiple ways using course completion triggers. You can add triggers that send reports to an LMS using either the Completed/Passed or Incomplete/Failed status. This feature provides three different ways to track the course completion.
Number of slides viewed
Completion using triggers
Quiz result
These 6 new features will surely help you get the best quality output for your eLearning courses and help you develop courses that appeal to all types of audience. Please do share your thoughts on the cool features of Articulate 360.