Storyline 360 for the Rapid and Efficient Development of E-learning
Want to develop high quality courses in less time? Articulate Storyline 360 will sort you out.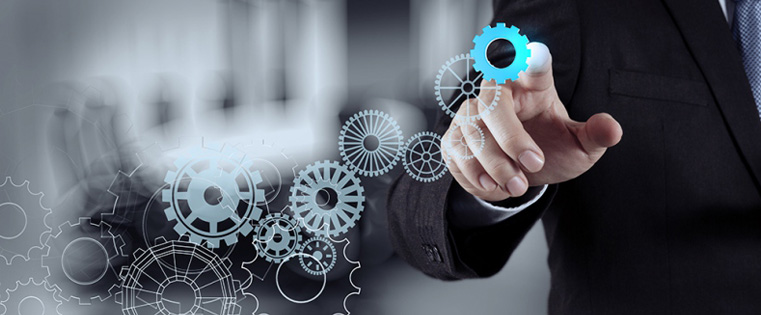 In this dynamic world, nothing remains the same for long. A product or service introduced today becomes obsolete tomorrow. To keep up with this trend and perform at their peak, your employees need to constantly update their knowledge base. That's why e-learning courses need to be developed quickly to match the rapid skill and knowledge requirements.
Since digital training forms a crucial pillar in skill development, a quick turnaround doesn't mean that the quality of the course can take a hit. So, how can you ensure that you create top-notch e-learning courses in less time? The answer is simple; use a powerful rapid authoring tool like Storyline 360.
Developed by Articulate, this tool is aimed at making e-learning development as easy as possible. More than 83 million learners in 151 countries have learned new skills, gained new insights, and received career-boosting training from online courses created using Articulate applications. Using this tool is the fastest and easiest way to create custom interactive courses for your learner base. Let's look at some of its most powerful features and functionalities that help deliver quality in time:
Easy Authoring
The biggest advantage of using Storyline 360 is that you can get started with the development process with almost no training, due to its intuitive and user-friendly interface. Storyline 360 also comes with full access to the Content Library. The library holds a huge collection of professional e-learning template and course assets. It gives you integrated access to over 2 million royalty-free images, illustrations, icons, characters, and other stock media. This ensures you don't waste time beating around the bush and can get on with the development process pronto.
Effortless Animations and Simulations
As you know, creating animations in an e-learning course can take up a lot of your time. With the Motion Path feature, you can make objects move any way you want from their initial or current position. Motion can be triggered by the course timeline or learner actions. You can even name motion paths to create triggers easily. Creating simulations also becomes very easy. Storyline 360 divides your activity into multiple step-by-step tutorials that you can edit without having to re-record. Both these features allow you to create effective learner engagement instructional methods with very less efforts and time.
Refined Interactions
Creating interactions have never been so easy. Storyline 360 includes many pre-built interactive options like dials and sliders that you can customize as per your need. It also has intuitive Trigger functions to build interactions from any imaginable object from your course. It basically lets you define the kind of action your object will undergo when a learner or another object interacts with it. Add trigger points according to your needs, when one object collides with another or when they are no longer touching one another. The possibilities are endless. By allowing you to build such powerful interactivities quickly, Storyline makes sure you stick to your development schedule.
Fully Responsive
Courses developed with Storyline 360 are fully responsive. All courses are automatically optimized for devices of different sizes and running different software applications. If you have doubts about the course's functionality on a particular device, you can easily test that using the Preview option. For developers, this really helps speed up the course creation process, as they don't have to worry about any technicalities associated with multi-device compatibility.
Seamless Publishing
With Storyline 360, you don't have to wait until you actually publish the course to get real time feedback. Before the final publishing, you can test-publish the course and collect valuable feedback from your internal stakeholders. If you don't want to release the entire course in one go, Storyline also gives you the option to publish specific scenes or modules from the course. It also gives you the option to take a Flash-only course output for old devices and HTML5-only output for the current touch screen devices. All in all, with this tool, you don't have to waste a second worrying about how to publish.
Articulate Storyline 360 is one of the most advanced tools for e-learning development available in the market. It is the perfect combination of ease-of-use and powerful features, that allow you to create effective e-learning courses.