Articulate Storyline – Old is Gold
Read to know what makes Articulate Storyline one of the most preferred e-learning authoring tools.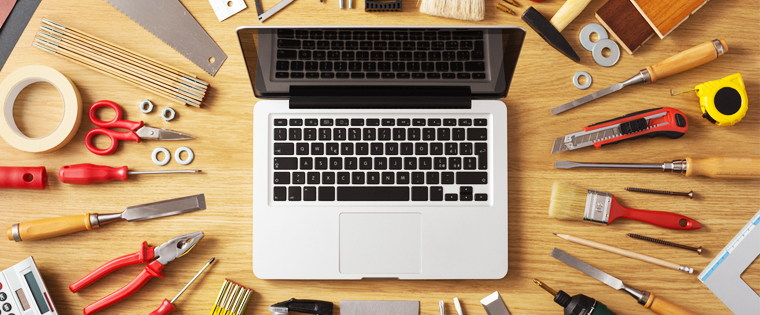 Of all the rapid authoring tools available in the market today, the one that has stood out (for all the right reasons), is Articulate Storyline. This blog is dedicated to this timeless eLearning authoring tool that has stood the test of time, evolving training challenges, and technological advancements.
Then…
To truly understand how this tool has evolved, a little knowledge about its humble beginnings is warranted. Articulate Storyline 1 was conceived in 2012. It successfully dealt with the authoring challenges of the times, and was especially loved because it was absolutely user-friendly. Unlike other tools of the time, developers didn't have problems understanding Articulate Storyline. This holds good today as well.
As technological advancements impacted online learning, instructional designers wanted more from their authoring tools, and Articulate kept up with these demands. The next version – Storyline 2 (2014) was better than the previous version. In my reflection of reviews from two years ago, developers' opinions of Storyline included:
It has made it possible to create content faster
Simple and easy to use
Great features and advanced functionalities that keep up with the times
Amazing support from the Storyline team
Superb animations
Better user interface and a more powerful user experience with each succeeding version
But like always, technological advancements, changing corporate training landscapes, and the emergence of a new type of learners brought on new requirements:
Multi-device functionality
Faster turnaround time of content creation
More features, and enhancement of existing features
Of course, Articulate continued to live up to its name and worked on the next upgrade of its already highly-successful product to provide the above requirements and more.
Now…
This year (2017) Articulate has given us the next version – Articulate Storyline 3 (meanwhile Articulate 360 was developed in 2016). A lot of developers still prefer to hold on to Articulate Storyline 2, because they are completely satisfied with the tool and it meets all their requirements.
Even today, 'Storyline loyalists' believe that you just cannot go wrong with Storyline. This says a lot about Articulate's unwavering consistency with its support, updates, and dedication to providing developers with the best and most desired features.
Articulate Storyline 3 is not a disappointment.
Multi-device Functionality and Responsive Design
The latest version of Storyline has a new responsive player that makes a course compliant with multiple devices – with just a click. No changes, no tweaks – it's quick and seamless. Saves time and money, and does not require developers to create the course multiple times, for each type of device. The aspect ratio remains the same, but the height and width are automatically adjusted for each screen size. Developers can preview the course on different screen sizes and orientations, to make sure it looks great on all devices, before publishing it.
Mobile-compatible courses are faced with challenges related to the limited size of mobile screens. But Articulate has worked out all these challenges to give learners a very user-friendly learning experience. Some of these features include touchscreen gestures, sidebar menus that can be hidden, and mobile-friendly playback controls.
New Interactivities for Realistic Scenarios
With every succeeding version, the Articulate team has concentrated on giving learners a learning experience that is closer to a realistic one. Interactivities add immense value to an online course – an interactivity provides engagement, and promotes retention of knowledge. Unfortunately, it is one of the features of an online course that is taken for granted. Storyline 3 has 3 new interactivities to boast of, which are especially useful in game-based learning and gamification (two increasingly-used online learning strategies):
The ability to rotate objects that are following a non-linear motion path (for example, a car moving on a winding road or up a hill)
Dial interactivity – like sliders, but can move in an arc or in a circular motion
The ability to trigger events depending on the state of an object (for example, two cars colliding will result in an event – such as a big bang)
HTML5 Output
Tracking course completion rates, assessments, and performance is a necessity today. HTML5 output on Storyline 3 makes it possible to track learning. Courses are compliant with AICC, SCORM, and xAPI LMSs.
HTML5 output is also necessary to make courses responsive, and this feature makes it possible to publish courses with responsive design.
So, the bottom line is this: Articulate Storyline has progressed consistently to stay in tune with the needs of the hour – not just from a developer's perspective, but from the learners' perspective as well. It's one of those authoring tools that – although old, has managed to stay updated and will continue to do so.