Why Do Most Corporates Select Articulate Storyline for Rapid E-learning Development?
This blog gives training managers an insight as to why most corporates select Articulate Storyline for rapid e-learning development.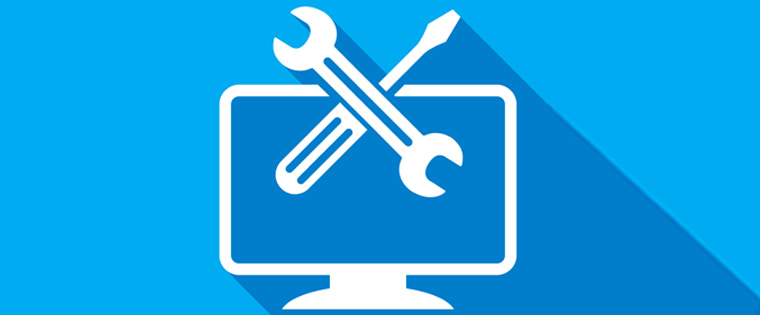 Rapid e-learning development has brought about a refreshing change in e-learning project timelines. Previously, e-learning development was a time intensive process. Now, it is possible to develop a 60-minute e-learning course in the span of just a few weeks. Does this mean that courses compromise on quality and interactivity? This is a common concern among training managers. No one wants to work through a boring, 'click and read' course – no matter how quickly it was developed. Thankfully, with authoring tools such as Articulate Storyline from Articulate, development speed no longer means making a compromise on interactive content.
Once you've opted for rapid e-learning development, why choose Articulate Storyline? A survey conducted by the E-learning Guild in 2013, revealed that Articulate Storyline is the tool of choice for rapid e-learning development. Read on to find out why most corporates go with Storyline to meet their rapid e-learning course development needs.
Think Rapid, Think Storyline
In today's corporate world, time is money. One of the top reasons that training managers consider rapid e-learning development is to enable the design of quick, cost-effective e-learning solutions, without compromising on quality. How is this achieved? The time-efficient nature of Storyline is accentuated by the fact that there are zero pre-requisites for using this tool. If one is familiar with PowerPoint, then that is more than enough to begin navigating Articulate Storyline's interface.
This means that absolutely anybody involved in rapid e-learning development can start working on the course without any prior knowledge of rapid authoring tools or programming – saving time and money on training.
Whether training managers work with an in-house team or a vendor, using Articulate Storyline is a sure-fire way to speed up the e-learning course development process, saving time, cutting costs, and eliminating stress.
4 Features For an Easy Start to the Rapid E-learning Journey
Templates – A key feature of articulate Storyline is its ready-to-use, built-in templates and assets. Templates help to simplify the development process, in addition to seriously cutting development time. Storyline lets you use built-in characters to create a storyline for your rapid e-learning course. Once you have decided on your characters, there is no need to invest time in recreating different facial expressions. Characters can easily be made to convey different emotions and expressions – in record time.
Rapid e-learning courses can be personalized to encourage the learner to feel connected to the online training program. One example of this would be the tracking of a learner's name using variables, followed by the incorporation of the learner's name into the course material. Use the learner's name when asking a question, include the name within a scenario, or display it in the certificate after course completion – the choice is yours. In addition to letter variables, numeric variables can be used to track the learners' assessment scores.
Triggers can add functionality to your online course. Let's say you want to display an example related to a slide content. The example should be displayed only after the learner has progressed through the content and is ready to move ahead with the course. This can be achieved through the setting of a trigger which, when activated, displays the example.
Articulate Storyline makes it easy to develop rapid e-learning courses that are compliant with Section 508. This ensures that your training programs can be accessed by employees with disabilities. For example, the JAWS screen reader supported by Storyline aids non-visual operation. Developers can offer support for the hearing impaired through the provision of notes and captions in all slides that contain audio and video.
Innovative Interactivities
Corporates prefer Articulate Storyline because it makes it possible to incorporate amazing interactive elements into your rapid e-learning courses. By presenting the content in an engaging format, the inclusion of interactive elements in course content catches learners' attention. . Storyline is one of the best authoring tools that supports Flash-like interactive activities for rapid e-learning development.
Add videos to strengthen the visual appeal, or use customized presentation patterns like hotspots, rollovers, tabs, and timelines to teach, as well as to assess, learners.
Incorporate gamification by using Storyline's features such as, triggers, variables, and layers.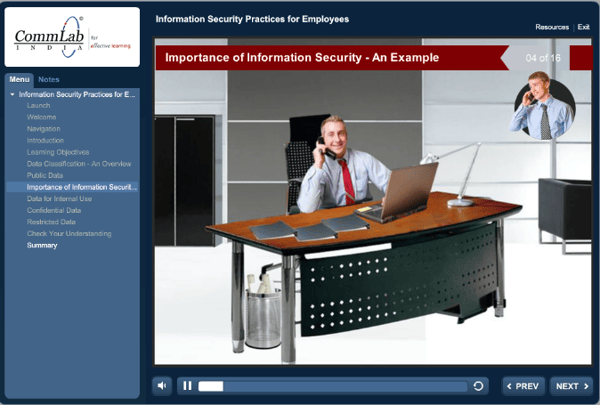 Use Articulate Storyline to create interactive scenarios to really drive a point home. The more able the learner is to relate to the content, the more effective learning becomes. With Articulate Storyline, you can take care of providing instructionally sound content that sticks.
Enabling Multilingual Rapid E-learning
An increasing number of corporates are seeing the advantage of translating their e-learning courses. Providing a global workforce with easy access to training in employees' first languages is known to increase understanding and retention of information, raising the bar for multinational training programs.
Imagine a scenario where you are expected to perform a quick roll out of an online process training program, in 10 different languages, for 10,000 employees. This is a massive task, there's no doubt about that. Rapid e-learning development is the best option.
However, there are instances in which course translation can become a challenge. Course that need to be translated into languages that use double-byte character sets, such as Korean, Japanese, and Chinese, for example, are difficult to embed into an e-learning course. Similarly, translating courses into Semitic languages such as Hebrew and Arabic also poses a problem, as the text is written from right to left, rather than from left to right.
Articulate Storyline makes it possible to export both the on-screen and audio scripts into a Word document or XML file which can then be sent to an e-learning translation vendor. Once you have received the translated text, you can simply use the import option to view the translated course text c. Training managers no longer have to worry about the daunting task of rolling out multilingual training programs, as Storyline simplifies translations in rapid e-learning development.
Supporting Learning On-the-Go
With an increasing percentage of employees joining the mobile workforce, it has become necessary for training managers to ensure that the online training programs that they roll out are mobile compatible.
Rapid e-learning courses are perfect for the mobile workforce as they are short, focused, and in HTML5 format. Publishing courses inHTML5 ensures that each course you develop is fully mobile compatible, for multi-device access. The latest version of the tool, Storyline 3.0, features a new responsive player that provides an optimal viewing experience on every mobile device. It also comes with a responsive preview toolbar that lets you preview how your training program will appear on different mobile devices.
Rapid e-learning development for mobile learners is a lucrative investment for corporates, and with its short learning curve, Articulate Storyline makes for a cost-effective investment.
Because of its gamut of features and ease of use, Articulate Storyline finds a place among the favored authoring tools for rapid e-learning development in corporates.