Video Formats to Take Your Software Training to the Next Level
When it comes to software training, videos offer several options. They take the mundane out of software training and make it exciting and engaging. Choose the appropriate format based on the objective of the training to make an impact on your learners.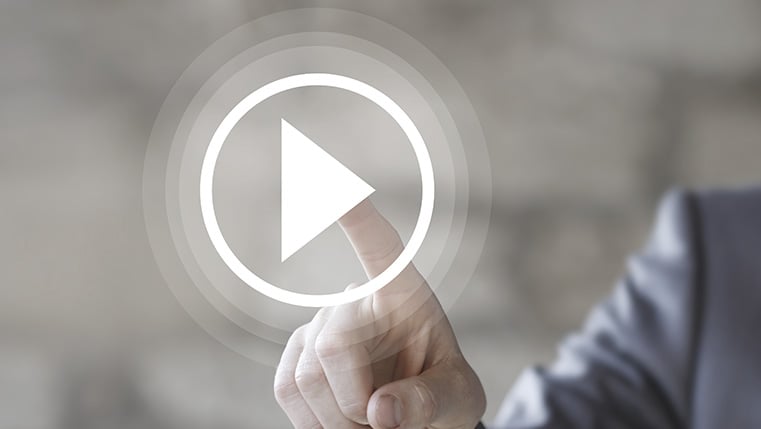 Videos have been a hot trend in online learning for a long time. This is because the visual impact of video results in better learning, it conveys information crisply, caters to different learning styles, and is a preferred method to deliver short, compelling content.
The audio-visual character of videos results in better retention thanks to the pictorial superiority effect; this states that pictures and images are better remembered than just words. These factors make video an effective training tool and a means to accelerate employee performance.
Videos are an ideal choice for software training because you can visually demonstrate the use of software and its functions. It is bound to create a better visual impact than using plain text. Videos can explain a step-by-step process in a comprehensive manner for better retention. With videos, learners have the liberty to go back and forth and refer to it multiple times. There are multiple video formats learning designers can leverage for software training. Let's look at some of them.
1. Demonstration Videos
When you want to teach your learners about using new software tools or a feature in a software, short demonstration videos can work to your advantage. The combination of visual images with a good narrative voice helps learners understand better as stated in the multimedia principle.
Contrast this to using text to describe a process or give instructions; you will end up with pages of content, which can be covered in a five-minute video. Text also opens possibilities of ambiguity and misunderstanding whereas videos offer clear and precise communication.
Demonstration videos provide straightforward and simple instructions that are easy to understand. Using the show and tell method, they help learners understand exactly what to do. These videos can show an individual executing the steps in the process, so the sound and imagery will help the learner relate to it. These videos present a logical description of the steps and are paced in a way to engage the learner. There are numerous tools for creating these videos – Articulate Storyline, Demo Builder, Adobe Captivate are some of them.
2. Animated Videos
Animated videos appeal as they rekindle our childhood fascination with stories. Animations catch learner attention and help simplify complex software processes and explain them in detail. These videos can be used in software training to instruct and explain why things should be done in a certain way.
Animated videos with graphics and animations can help to explain a software workflow. The working of the software and the specific steps can be shown in these videos. Here is a screenshot of an animated video we created for training employees on using a new software.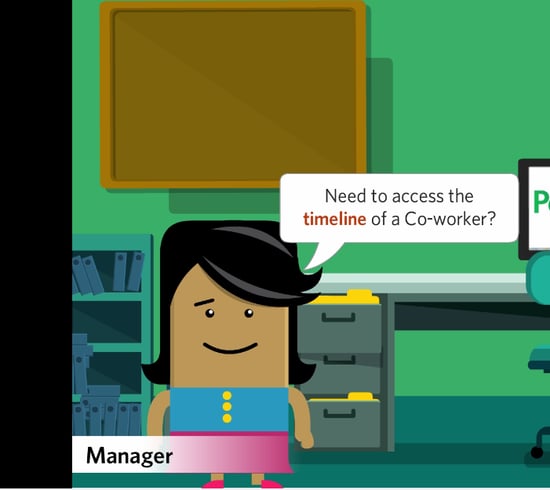 Animated videos provide a visual context and learners are more likely to recall what they learned long after their training is complete. Besides, animations are fun and engaging and lend a refreshing tone to dry software training.
With animations, it is easier to visually represent ideas of varied scale. Animated videos work equally well if you want to give an overview of a new software or explain a complex feature in an application.
The biggest advantage of using animated videos is they are easy to update, compared to a demonstration video; animations can be changed as per software updates. GoAnimate (nowVyond) and Powtoon are popular tools to develop animated videos.
3. Whiteboard Animation Videos
Whiteboard animation videos, an extension of animated videos, can work well for software training. These videos are basically a combination of doodle images on a blank screen accompanied by a voiceover with/without music.The simple hand drawings illustrate and break down complex concepts for learners. A whiteboard animation can illustrate the use of software through a series of drawings by a human hand or a character doing something, and this is combined with a voiceover narration making the learner both listen and observe. This creates a visual memory of the instructions, making it stick with learners.
These videos capture the attention of the average learner. Animations help explain the process in a simple, engaging way and the white background gives learners a better view of things. In a sense, it mimics a virtual classroom but is simple and straightforward.
Interestingly, whiteboard animations urge learners to take action because certain neurons are activated in our brains when we see someone else doing something. Going by this theory, a whiteboard animation makes learners feel they are drawing the image. The completion of the image gives a feeling of satisfaction. This can urge learners to try out what they are seeing and your call to action can add to the impetus. Some popular tools to create whiteboard animations include Powtoon, Animaker and Wideo.
4. Screencasts
A screencast is a video recording of the activities on a computer screen. The screen recording is then converted to a video to teach a process. Examples of screencasts are tutorials, video lessons, and SlideShare presentations. They are useful to explore software applications. They can demonstrate step-by-step procedures.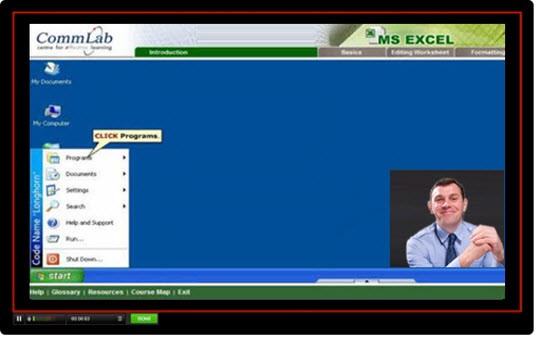 A screencast helps learners understand by example. For instance, if you want to teach learners which menus to choose or buttons to click, screencasts can convey the exact steps. However,one major limitation of screencasts is they are not interactive. Except for the 'Play' option, learners cannot interact with the elements of the video. However, they have the liberty to pause or rewind that helps them learn at their pace. Authoring tools such as Adobe Captivate, Lectora Inspire, and iSpring, have features to create screen captures.
When it comes to software training, videos offer a number of options. Videos take the mundane out of software training. They have the power to transform dry software training to an exciting and engaging experience. Choose the appropriate format based on the topic and the objective of the training to make an impact on your learners.