Make Training Engaging With Animated Videos
Learn how animated videos can make your training engaging.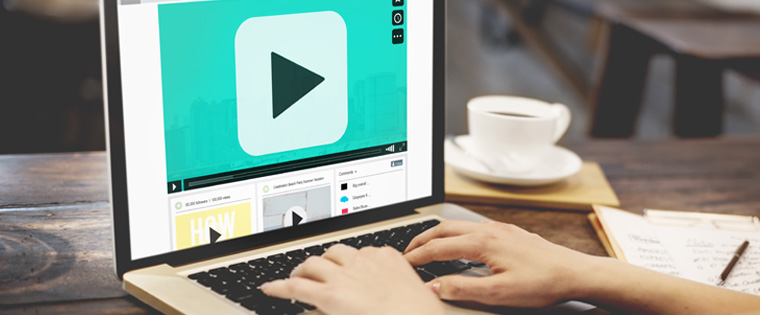 The premise when creating any kind of online learning is that it has to be engaging, easy to understand, and entertaining. Animated videos are a good option when you want to create an engaging and effective experience. These videos can help in storytelling scenarios, demonstrate an idea, complex operations or machinery and give learners the opportunity to watch before they take part in an activity.
Animated videos appeal to learners because they add a fun element and cater to our childhood fascination, with animated stories. The videos catch the attention of learners and emotionally connect with them. They can simplify complex ideas and concepts or explain a process in detail. They can effortlessly explain concepts and stay in the memory of learners for a longer time.
Animated videos give instructional designers the option to expend their imagination by creating characters that can fly, appear out of thin air or disappear, which are a cost and time challenge to execute in a live action video. They provide the flexibility to make changes whenever you want. If your business has gone through changes, animated videos can be tweaked to reflect this change with the required adaptations.
With tools such as GoAnimate and Animaker, creating animated videos has become easy. With a script and visualization and with the right background, characters, sound effects and voiceover, creating an animated video can be simple.
Where to Use Animated Videos
Animated videos are best suited for explainer videos. The use of infographics, split frames, 2D graphics, 3D motion graphics and whiteboard animations are some techniques for developing explainer videos.
To impart effective safety training, you can create short animated scenarios on different safety issues. This gives employees a wider perspective and provides them with practical knowledge.
For product training, these videos can help demonstrate how a product works, down to the minute detail which would not be possible in a live action video. In sales training, animated videos will help train your sales team on the right strategies to influence customers.
In process training, animated videos can be used not only to instruct, but also explain to learners why things should be done in a certain way.
Here is a screenshot of an animated video that we created, for training employees on the process of using new software.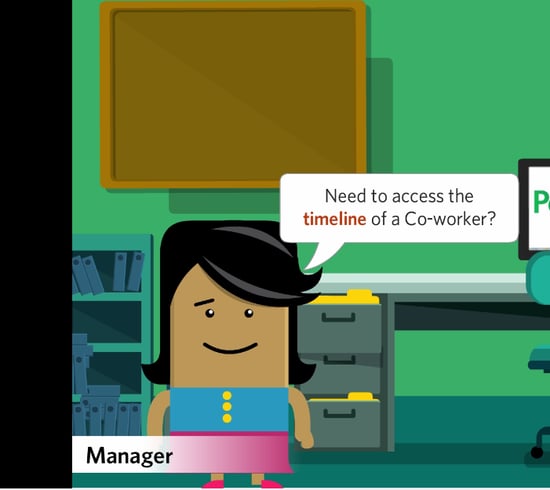 Let us assume that you want to explain a software workflow, animated videos can explain the process with graphics and animations.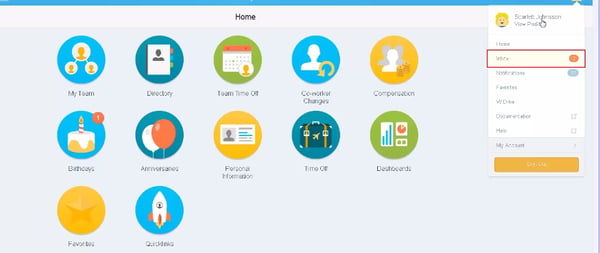 Though animated videos can be perceived as too simplistic, they still manage to engage the learner. They give the learners a character or visual to identify with and stimulate learners' senses. The images, music, voiceover and concept make them appealing.
Engaging animated videos set the tone for your training. Use characters, designations, and backgrounds your learners can relate to and help them connect to the course, increasing knowledge transfer. Animated videos are cost-effective, easy to manage, and enrich the overall training experience that will set the tone for training experiences in the future.