GoAnimate: The Versatile Tool for E-learning Training Animations
This blog explores the potential of GoAnimate to create training animation videos for e-learning.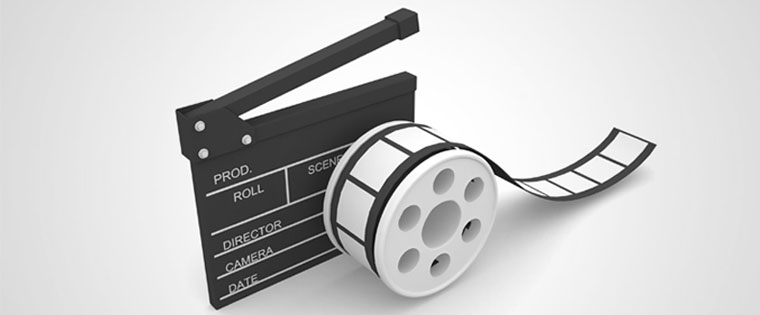 Learner engagement is considered the holy grail of e-learning. And one of the ways to improve learner engagement is by using animation videos in e-learning courses. Animations are one of the most powerful online learning tools. But, animation creation is time-consuming and expensive if the right easy-to-use tools are not employed.
Fortunately, for e-learning developers, there are lots of animation creation tools that make animation affordable, even when you are working on budget e-learning projects. One such tool is GoAnimate. Here's how you can use GoAnimate to create training animation videos in your e-learning course.
Character-Based Animations
Characters help connect learners to the content. How about using a character to guide your learners through the course? Or have a character offering feedback or help?
Here's why you must try GoAnimate to design animations that include characters. This training animation creation tool offers hundreds of stock characters that cover a range of occupations and industries. You can also create your own custom character using the 'Character Creator'.
The latest edition of this software lets you choose realistic eyes. Pick your choice for shape and color of eyes, and also add realistic movements to the eyes.
You want a character that has a great-looking hairstyle? Explore all the options GoAnimate offers in terms of hairstyles, hair length, and highlights. Whether you want to create a fun training program on fitness for corporates, or use superheroes in your sales and marketing training, GoAnimate has a range of ready-to-use characters. And if you need an entirely new character, just go ahead and create a customized one.
Animated Explainer Videos
An animated explainer video is a great way to explain a concept, an idea, or provide quick, bite-sized training on specific content.
For example, safety training is a topic considered to be boring. Make it interesting for learners by using GoAnimate to explain what happens when safety instructions are not followed. You can use animations to add the right dose of humor, while managing to convey your message.
It is a misconception that animations cannot be used for technical topics. In fact, animations work better than live video in some cases.
Imagine are designing a highly technical e-learning program to train employees on the working of a circuit in a microchip. Having a video camera zoom in on the microchip will do nothing to explain the working of the circuit inside the chip. Instead an animation would be the perfect training tool for this topic.
Branching Scenarios
Branching Scenarios improve interactivity and usually involve the usage of real-life scenarios to help learners with decision making. It also helps learners with problem-solving skills. For example, if you have used Articulate Storyline 2, Adobe Captivate, or Lectora Inspire to organize branching scenarios, integrating animations created using GoAnimate will be a breeze. Depending on the learners' responses, they can be taken from one video to the next. GoAnimate can be used to create realistic looking scenarios. You just have to drag and drop characters, backgrounds, and props for a scenario-based animation.
To save time, you can use GoAnimate's templates that have characters, props, backgrounds, and text, pre-populated for you. Customize these templates to add your company logo, font, and branding standards. Bring characters to life by adding audio. Upload the audio file and let the lip sync feature automate the entire process for you.
Animated Infographics
Did you know that people following directions with text and illustrations do 323% better than people following directions without illustrations? Infographics are used in e-learning for crisp and clear representation of information, with minimal text. The latest trend is to use animated infographics that can turn dry statistics into a visual treat.
So, do away with those Excel charts, bar graphs, and bulleted lists in your e-learning program and use GoAnimate to create some smart animated infographics. Animated video infographics are quick and cost-effective to create.
Whiteboard Animations
If you can recollect your school days, a whiteboard with something drawn on it implies that you are going to learn something valuable. This powerful insight makes whiteboard animation videos an excellent tool to convey complex concepts and ideas in a simple way.
For example, consider that you are working on a compliance training for a corporate. You could have a short whiteboard animation that depicts real-life scenarios that employees face at the workplace. Use the whiteboard animation theme in GoAnimate that includes character actions, props, and backgrounds. When you view the video, the characters, props, and backgrounds will all appear to be drawn by a hand holding a marker pen. You don't have to draw, nor do you need any programming knowledge. All you do is select the specific theme and you have a whiteboard animation ready in a few minutes.
GoAnimate is a storehouse of powerful features that are available at the click of a mouse, to design training animations. If you have used GoAnimate in any of your e-learning projects, do share your feedback through the Comments section.