Why you should use Lectora to create Branching Scenarios for your e-learning
Lectora is a great tool for creating branching scenarios. Read on to learn more.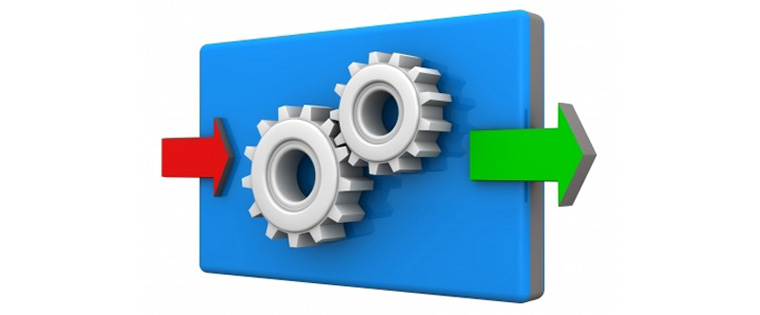 Are you creating linear e-learning courses which are simply "click-and-read" and failing to engage your learners? It's high time you change your approach. Today, let's learn about Branching Scenarios which can improve your efforts and offer better learner engagement.
What are Branching Scenarios?
Scenarios provide a safe learning environment for learners to fail, allowing them to learn from their mistakes, which in turn, allow them to gain an understanding of the concepts and then apply their skills at work.
Branching scenarios are essentially stories that help put knowledge into perspective by giving learners choices that lead to different consequences.
Each branching scenario consists of the 3Cs – a Challenge, some Choices and Consequences for those choices.
They build upon previous decisions, where each consequence will lead them to more choices which in turn will lead them to yet more consequences.
A branching scenario is like a "choose your own adventure" book, where every decision you make in the beginning impacts where you end up and what your options are.(Source)
If you want to know more about Branching Scenarios, Cathy Moore has written an excellent article which you can access here.
To create effective branching scenarios, it is important that you choose a good authoring tool. Many authoring tools are available in market. So why choose Lectora Inspire?
Lectora is a great tool for creating branching scenarios. I'll explain why.
1. Easy to combine a standard course and branching scenarios
Combining traditional courses and branching scenarios is made easy in Lectora. For example, imagine you have a 40-slide course PowerPoint and 3 branching conversations of 20 slides each. You go from 40 slides to 100 slides immediately if you build branching scenarios in PowerPoint (and you can't really structure them in anyway).
But thanks to its chapters and subchapters, and the whole new smart way of structuring your content in Lectora, branching scenarios take no space in terms of slides. For example, let's say you need a branching scenario of 4 conversations for chapter 3. In Lectora, you can choose not to denote slide numbers for the branching scenarios. And these slides (containing the branching scenario conversations) can act as 'subchapters' for chapter 3.
2. Has an excellent actions interface
Many authoring tools allow you to use actions, triggers and variables. But in Lectora Inspire, these are much more exposed. Lectora makes it easy to see which objects have actions and which ones don't.
Let's say, minutes before the final course delivery, you want to change an action Go-to from Page X to Page Y and then republish; you have a much better chance of doing that quickly in Lectora Inspire.
3. Possible to update objects directly
Being able to update objects directly and quickly is something every designer looks for in an authoring tool. And in Lectora, updating them is so easy that you don't even have to open the tool to, for example, change your character's hairdo.
This feature is especially useful in situations where stakeholders ask for last-minute changes to the visuals when everything's finalized. You don't even have to republish. You just open the concerned object and edit it directly.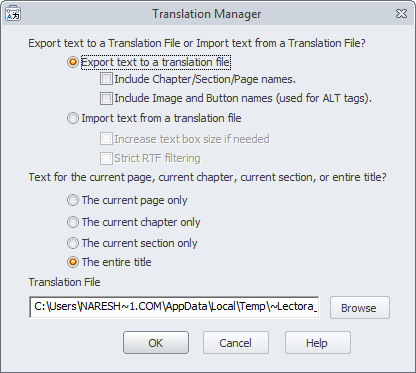 As you can see in the image above, when you want to export the file, you have the option to add ALT tags to your objects (Buttons, Images, and Characters) for translation purposes. ALT tags are helpful when you want to convey information about the particular object in question.
It's a known fact that translating e-learning courses is challenging. And, translating branching scenarios can be twice as challenging. But Lectora makes the process simple and straightforward by letting you translate the current page, current chapter, current section, or the entire title.
Simply asking learners to "click and read" will not keep them hooked to your e-learning courses. You must incorporate real-world scenarios into the curriculum to make learning effective. And branching scenarios do just that. With Lectora Inspire, you have the ability to create branching scenarios that put learners up to a challenge that is close to the real-world and asks them to take charge of their decisions.
Lectora Inspire is one of the most widely used authoring tools for e-learning course development. Here's a sample course on Sales Process built purely in Lectora.