How Authoring Tools Reduce Your E-Learning Development Cost
Get to know some tips on using authoring tools to reduce the costs of eLearning development.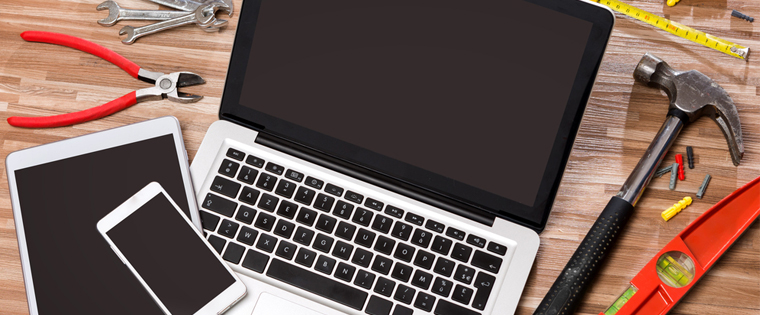 Most businesses usually have limited budgets for eLearning development. Developing eLearning comes with a cost conundrum. An eLearning developer, creating a course for his organization or a client will like to keep costs low. Similarly a client, outsourcing his eLearning requirements would like to have a course delivered to him at a minimum price.
Thankfully, creating an eLearning course need not necessarily cost a fortune. With careful planning and a little resourcefulness, eLearning developers can find ways and means to keep development costs low.
As a developer, you can cut costs with the help of authoring tools. They help you do more with less, if you know how to use them and get the maximum benefit from them. This blog will tell you more.
Choose Tools Wisely
Choose authoring tools that will meet your specific needs for course development. This will help you avoid the frustration and additional costs, if the tool does not meet the design requirements of your course.
Use Rapid Authoring Tools
Choose rapid authoring tools with their inherent advantages to reduce development costs. These tools are low-cost and are web-based, and have a number of features that will meet your requirements.
You can access them anytime and anywhere, which allows you to work collaboratively with your team.
These tools allow you to share files, feedback, and even track learning progress.
These tools reduce the time and resources needed to develop online courses.
Less time to develop means translates to reduced costs.
Select tools that have a good track record, provide technical support and value for your investment in them. Articulate Storyline, Lectora, and Adobe Captivate are popular tools, their learning curve is low and development time is less.
Do Not Spread Your Course Creation across a Variety of Tools
Do not subscribe to more tools than required. When you subscribe to more tools, it means lesser users per tool. A large base of users for fewer tools is preferable because this means lesser costs and users can reap the benefits of social learning, where they can share their experience and provide support because they use the same tool.
Use eLearning Templates
Some authoring tools have inbuilt eLearning templates. These pre-designed templates can act as the blueprint for creating a good eLearning course. These templates allow you to input the information, images, and other online resources necessary for the course and then create a design. They also make it easy to build additional eLearning courses or make changes to existing ones, at little or no extra cost.
You need to make sure that the template library can meet your design needs. Most authoring tools offer free demos and templates that you can explore, which will help you choose the right tool. Some of these templates even allow you to customize certain elements of the course, like adding a logo or using specific colors.
Look for Authoring Tools with Asset Libraries
Asset libraries, available with some authoring tools, greatly reduce your development costs. For instance, Adobe Captivate offers an asset library of 25,000 media elements. These media elements allow you to add photos, background audio, images, characters, and graphics to your course. This saves you the cost of paying for additional media because everything is already integrated in the tool.
Look for Upgrades to Existing Tools
Look out for upgrades to the authoring tools you are using. They may add some features which can reduce your production time and cost. So, be aware and create a group of users so that you can be updated on the latest developments in authoring tools.
Today, there is a range of authoring tools available for eLearning course development. Knowing the right way to use them and applying ingenuity while using their features can definitely reduce eLearning development costs.