Why to Use Rapid Authoring Tools for E-learning Course Development
Rapid authoring tools empower organizations to create e-learning courses productively and in a short time. Read on to learn more.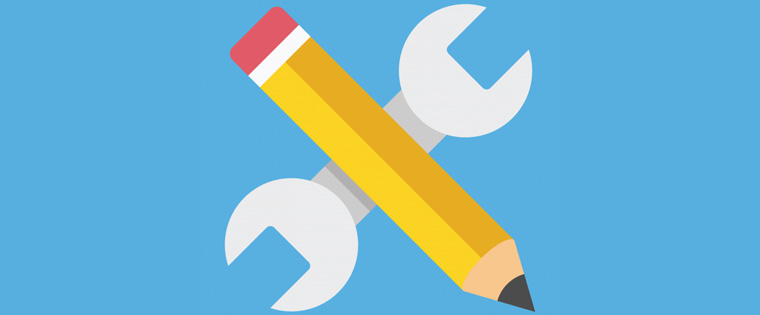 In today's volatile market, business practices keep evolving as per the changing face of the industry. Thus, updating training programs becomes very crucial in helping employees become proficient in the new ways. As a result, organizations often face the challenge of creating new e-learning modules in a short time and that too at a comparatively low cost. If companies stick with conventional tools such as Flash, Dreamweaver, etc., to develop their e-learning programs, they face many unprecedented challenges. The biggest drawback with these tools is that they require a high level of skills, which in turn increases development time. Also, such tools don't guarantee compatibility across all browsers, operating systems, and devices, becoming a source of bigger problems.
To tackle such issues, companies should resort to using rapid authoring tools for a hassle-free experience. Rapid authoring tools empower organizations to create e-learning courses productively and in a short time. Using inbuilt templates and assets, these tools enable users to create digitally immersive courses, quickly. Below are some of the advantages of creating e-learning courses using authoring tools:
Utilize Existing Content
Rapid authoring tools enable developers to repurpose existing learning material, if it is in the digital format. They should just modify the content to fit the framework and the authoring tool will take care of the rest. Every infographic, presentation, interactive scenario, and object that you spent hours building, would contribute to building your e-learning course. These tools reinvent the existing content according to your requirements.
Increase Knowledge Transfer
An e-learning program created using professional tools enables users to grasp information faster. Authoring tools structure the course in an organized and relevant way, focusing greatly on core concepts. When combined with an attractive, easy-to-use design, it captures the attention of learners and increases the knowledge retention rate. This makes the e-learning program more effective in training employees with a new set of skills, which in turn increases productivity.
Offer a One Size Fits All
Authoring tools now provide users with responsive design and content features. Once an element is designed, the tool adapts it for multiple platforms. The program then adjusts the layout for different screen sizes, browsers, and operating systems. With authoring tools, your e-learning program will be compatible with all mediums, from huge desktops to sleek smartphones.
Ease Translations and Updates
Considering the global scale of a company's operation, it is crucial that the e-learning program is localized. Translating can greatly alter the structure of the course. Authoring tools come with the capability to support multiple languages, so the course can be converted with minimum effort and time. There is often the need to update course content as business practices change from time-to-time. Authoring tools enable you to update courses very quickly and easily, without the need of any additional expertise.
Increase Speed, Decrease Cost
Due to its many inbuilt templates and assets, using an authoring tool can significantly reduce development time. Since you can utilize existing content, you don't have to spend time creating media and putting it together with text. Due to this reduced time, a team can create more e-learning programs, which leads to the reduction of costs. If you are using a good authoring tool, then the need for any third-party software or program is unnecessary, further reducing the costs. Reduced time and costs make authoring tools an indispensable component in the e-learning sphere.
Require Basic Skill Set
Authoring tools are easy to use. The tools have user-friendly interfaces that allow users to change any parameter very conveniently. Unlike conventional tools that require specialized programming knowledge, authoring tools enable anyone to create high-quality e-learning courses, with little or no training. In an industry where attrition rates are high, this can serve as a big boon as the result will be top-notch, no matter who creates it.
The benefits of rapid authoring tools are many, but each tool has different specializations and features, so research the market to pick the one most suited to your needs. Below are some of the most powerful authoring tools commercially available:
Adobe Captive
Lectora Inspire
Articulate Storyline
Understand and test the features of a tool before finalizing an authoring tool. Authoring tools can make your e-learning development cycle more robust and impressive. Just ensure that you weigh the pros and cons of the tool you wish to use.