How Rapid Authoring Tools Meet Evolving Online Learning Needs
Check out the blog to know how rapid authoring tools satisfy the changing online training development requirements rising from developments in the modern business.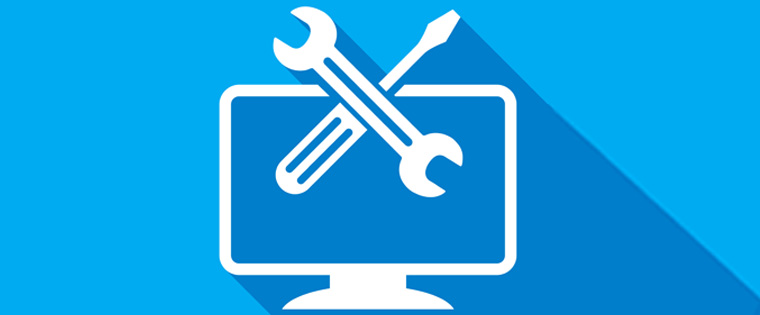 For years, e-learning professionals used the traditional methodology of online course development. This methodology used tools such as Flash and Dreamweaver to create highly interactive e-learning courses with stunning visuals and great animations. But various developments in modern business viz. globalization of business, growth of competition, and technological advancements have transformed the business landscape. These developments had a major impact on e-learning and gave rise to the following requirements in online training development.
1. Demand for low cost courses
Demand for the optimal use of the training dollar is increasing as training budgets are shrinking. So, companies no longer prefer expensive online courses with complex interactivities. Instead, they now seek utilitarian courses that satisfy their learning needs at a lower cost.
2. Need to develop courses quickly
To meet the ever-changing demands of the dynamic marketplace, companies need to train their employees quickly and effectively. Any delay might result in serious performance issues and even threaten their existence.
3. Growing need for the translation of online courses
The expansion of businesses to multiple countries is creating the need to train global workforces in their native languages.
4. Spurt in the use of m-learning
The number of people using mobile devices over desktops to access the Internet is growing rapidly. Statistics1 show the mobile device now represents 65% of all digital media time. Desktop has lost 12% since 2013 and now represents only 35% of the digital time spent. This rise in the use of mobile devices has made many organizations opt for mobile learning solutions.
Why can't the tools used for traditional e-learning development fulfill the above requirements?
They consume substantial amounts of time for the development of online courses
They need skilled programmers and tool experts
An increase in development times and the need to hire programmers will impact the cost of the development.
Let us see how rapid authoring tools satisfy the changing online learning needs.
1. Development of courses in short duration
Rapid authoring tools save your development time by 40%. They come with built-in templates, characters, quizzes, and interactivities, making the life of e-learning professionals easy. As the course content already exists and all these features of the rapid authoring tools are reusable, development time is considerably reduced.
2. Maximization of the ROI on training
Rapid authoring tools are ideal when the demand is for low cost courses as they cut down the cost of e-learning development by 50%2 compared to the traditional methodology. This is because rapid authoring tools considerably reduce the time and resources needed for the development of online courses. Time is a great factor in reducing cost and the minimal use of manpower is an added advantage.
3. Translation-friendly support
Rapid e-learning uses tools such as Articulate Storyline, Adobe Captivate, and Lectora Inspire that make the translation of online courses simple. They help you extract all the content of an e-learning course into a template. This template can be sent to the translator for translation and the translated document is directly imported into the course using the same rapid authoring tool. They also come with built-in translated text for the GUI and its buttons. (Note: The e-learning course you want to translate should be developed in the same rapid authoring tool.)
4. Mobile device compatible output
The significance of mobile learning in the corporate training world is on the rise. Statistics2 show that online course usage has increased by 69% on Khan's academy and YouTube, and course downloads have increased by 59% on iTunes U Open University. So, many of the rapid authoring tools available today provide HTML5 output which is compatible with most mobile devices. Captivate goes a step ahead to provide responsive output and Lectora's output is editable so you can convert it to a mobile app using tools such as PhoneGap.
This is how rapid authoring tools help you meet the evolving online training development needs – deliver low cost courses in less time, using minimal resources, which can be easily translated and are mobile-compatible. Do you use any rapid authoring tools for rapid e-learning development? We would love to hear how they help you in the comments section.