Advantages of HTML5 for eLearning Development Compared to Flash
There are benefits to using HTML5 for eLearning development. This blog on the applications of HTML5 in eLearning development gives you the answers.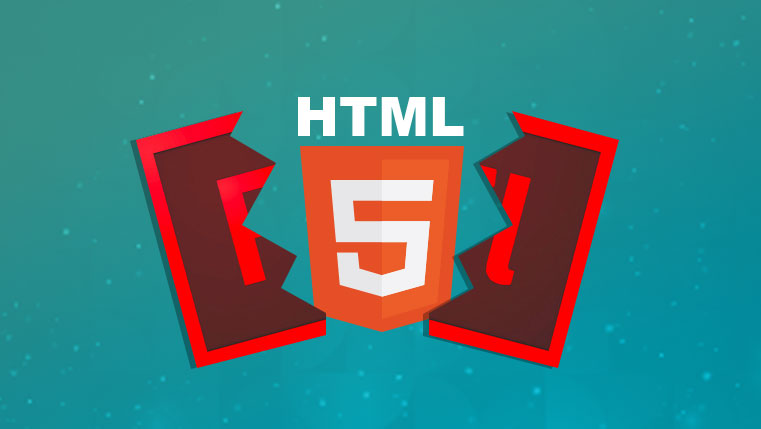 Advancements in technology and changing learning trends have always been contributing to take the eLearning industry to the next level. One such trend we see today is the use of HTML5 for eLearning development. Here, I would like to share some advantages of HTML5.
7 Advantages of Using HTML5 for eLearning Development
Design mobile learning
Support offline storage
Create web apps
Organize content based on device
Compatible with variety of browsers
Develop games
Ease eLearning design and development
Why HTML5 for eLearning Development?
Mobile content delivery
The adoption of mobile devices continues to grow and increasing numbers of learners are using mobiles to access knowledge or information. It's a known fact that Flash output is not supported by iPhones and iPads. iPads and mobile devices, by default, have advanced browsers that support HTML5. There are some smart meta-tags that allow you to optimize your content for mobiles.
Offline data storage support
Today's learners want immediate access to knowledge anywhere, any time, and the data needs to be stored. HTML5 supports offline storage, i.e., it can handle or store the data even while the application is not connected to the data mode or the Internet. This makes a huge impact on learning as HTML5 eLearning can be accessed offline, especially in locations with Internet connectivity problems.
Creation of applications and websites
Mobile applications are taking over the world now. HTML5 is the ideal tool for developing mobile sites and apps. It allows creation of web apps that could be accessed on any mobile platform, paving the way for "mLearning sans constraints."
Content organization
With HTML5, you can set the content flow to a pre-determined width allowing adjustments such as making it wider or narrower, based on the size of the browser window. You can do all this through simple coding, instead of installing a plug-in.
Also, the web content can be organized in such a way that it can be easily understood by the search engines and screen-readers. Furthermore, the deployment of web applications that are developed using HTML5 is fast, easier, and cost-effective. They perform tasks like software applications and work across all platforms, devices and all operating systems.
Browser support
HTML5 is bringing a revolution in the web industry. Web browsers such as Microsoft Internet Explorer, Google Chrome, Mozilla Firefox, and Apple Safari are trying to support all features of HTML5. So, using HTML5, we can create rich Internet applications and different types of web apps.
Moreover, we know that Flash requires a plug-in such as Flash player, whereas HTML5 doesn't need any kind of plug-in for the web browser to understand the code. So, this is seen as a major advantage of HTML5 eLearning.
Game development
With HTML5, you can create interactive mobile-friendly games to make courses more interactive. Simple graphics can be integrated without any external applications or plug-ins. A tag called "Canvas tag" helps you create simple 2D drawings, using JavaScript.
Design and development made easy
We have many eLearning authoring tools available in the market such as Articulate Storyline, Studio, Lectora and Captivate, using which one can publish courses to HTML5. Course updates or revisions can now be made easily. During HTML5 eLearning development, we can customize the look and feel of the content to make the output appealing like Flash courses.
Organizations usually tend to see HTML5 to be some technology that supports the delivery of responsive eLearning courses, but HTML5 can do much more! These are some benefits of using HTML5 eLearning as compared to Flash in eLearning development.
Leverage our eBook "Flash to HTML5 eLearning Conversion: 4 R's that Matter" for successful migration from Flash to HTML5 in eLearning development.