End of Flash by 2020: 5 Reasons that Proved Fatal
Adobe Flash will cease to exist by 2020. What led to its imminent death? Read this blog to know the 5 reasons and how it will impact online learning.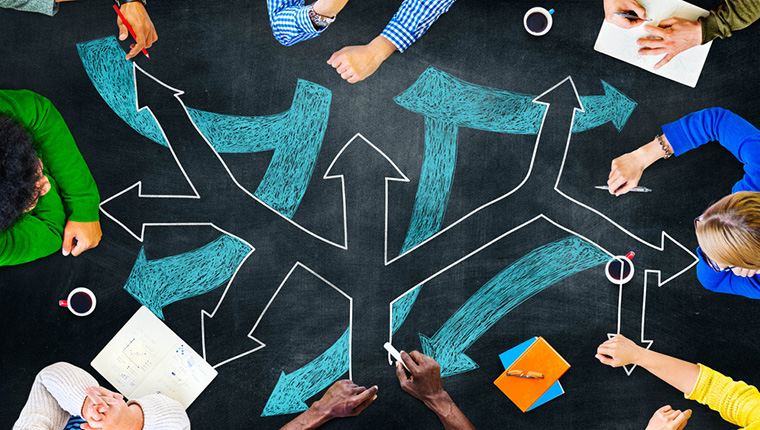 'Adobe is planning to end-of-life Flash……at the end of 2020'
– Adobe (25 July 2017)
For two decades, Adobe Flash reigned supreme in the training world and played a pivotal role in advancing creative content, animations, and interactivities on the web, from videos, games and more. According to a report by Chromium, until four years ago, 80% of desktop Chrome users visited a website with Flash every day. At present, the usage is a meagre 17% and continues to recede. Much like the famous quote by Geoffrey Chaucer, 'All good things (must) come to an end,' Flash has also paved its way to faster and more-efficient open-web technologies such as HTML5 and WebGL.
With the announcement coming straight from the horse's mouth, we know for sure that Flash will cease to exist by 2020. But, what triggered this move? How will it impact online learning? Let's find out 5 reasons behind the imminent end of Flash and its consequences on eLearning.
1. Withdrawal of Support by Technology Partners
It all began in 2010 after Apple CEO, Steve Jobs announced putting an end to the long relationship with Adobe Flash Player, citing multiple reasons. For instance, Apple devices' inability to access videos on the web because 75% of them were in Flash, poor battery life, etc. With Adobe's 2020 proclamation, other technology giants such as Facebook, Google, Microsoft, and Mozilla have already initiated their migration to open-web standards such as HTML5, thus putting the last nail in the coffin of Flash. How does this impact online learning?
If your eLearning courses were developed in Flash, they won't be functional in most of the operating systems – be it iOS, Windows, or Android – by 2020. These courses won't run on modern-day browsers such as Mozilla or Chrome. Moreover, with Google's study revealing that 57% users switch between devices with various screen sizes, you really don't want your learners to be stuck with mobile-incompatible Flash-based courses. In such a scenario, converting your Flash-based courses to a faster and effective standard such as HTML5 is no more an option if you wish to save your training dollars on recreating existing eLearning courses.
2. Adobe Flash is Completely Proprietary
While we might think the wide availability of Adobe Flash products makes them open, they are 100% proprietary and are only available from Adobe. Hence, Adobe Flash browser plug-in being a closed-source program, Adobe held the sole right for further enhancements, pricing, accessibility etc. In such a situation, we are not buying the program, rather only paying to use it.
However, with open web standards such as HTML5 in eLearning, course developers do not have to rely on a third-party plug-in (Flash) to develop typography, advanced animations, and graphics. Moreover, your learners do not have to download any external plug-ins every time they access multimedia elements in an eLearning course. HTML5 allows for a rich learning experience with the scale vector graphics <SVG> and <canvas> elements along with <audio> and <video> to be directly embedded in the eLearning course, without any external plug-in.
3. Reduced Reliability, Security, and Performance
According to multiple reports by Symantec, Adobe Flash has been repeatedly accounting for worst security records over years. Since Flash was riddled with security concerns, it became a regular target for hackers on the pry for malware delivery mechanisms. Adobe's inability to issue security updates fast enough put a lot of users' data at risk, thus leaving them with no other option than to look for alternatives.
HTML5-based eLearning courses, on the other hand, use an open source markup language that allows your learners to run applications without having to download any plug-ins. Moving over the need to use proprietary plug-ins to run videos, games, or applications clearly shuts the scope of common attacks. Moreover, HTML5 updates are delivered through web browsers, thereby likely to be applied faster than patch files for plug-ins. Thereby, Flash-based eLearning courses are more prone to security issues which puts their reliability and performance into question.
4. Longer Processing Power, Time, and Battery Usage
According to T+D magazine, mobile learning will be one of the six trends that will completely change workplaces. And mobile learning will be an estimated $70 billion global industry by 2020 (GSMA & McKinsey). How are Flash-based courses incompetent in such a situation?
If your organization has eLearning courses that are Flash-based, you certainly have a lot to catch up. For starters, let's take the example of videos which are now an integral part of online learning. Most of the chips in modern mobile devices contain a decoder called H.264, now adopted by most of the companies – Apple, Netflix, and Google (YouTube) to name a few.
On the other hand, although Flash started supporting H.264 videos, almost all Flash websites still need an older generation decoder that is not available in modern devices and must be run in the software. What does that imply? Mobile devices decoding videos in software (Flash) instead of hardware (HTML5) drains too much power, takes longer to process, thus hampering smooth learning. According to Apple, H.264 videos can play up to 10 hours whereas videos decoded in software will play less than 5 hours before the battery is completely drained. Hence, transitioning to HTML5 will ensure your learners access eLearning courses that load quickly, without having to worry about a device's battery.
5. Designed for PCs, Not for Mobile
When Flash was introduced, it was designed for PCs and not for touch-screen devices using fingers. For instance, have you noticed how Flash websites use 'Rollovers', which pop-up menus or other different elements when you hover over a specific spot? Whereas, there is no concept of rollover in modern-day mobile devices which have a multi-touch interface. HTML5-based mLearning courses don't restrict learners to rollovers and allow uninterrupted and, seamless learning experiences, powered by touch.
Hence, just like Flash websites, Flash-based eLearning courses have to be re-written to support touch-based devices. But, why re-write or re-develop when you can switch to modern technologies such as HTML5? If you want to make your eLearning courses device-agnostic, transitioning to HTML5 should be your priority before the clock docks at 2020.
Flash was always about PCs with mice. However, with the mobile era ushering in, it's all about touch interfaces, advanced interactivities, animations, open web standards, and longer battery life – areas where Flash falls short. Now, open web standards created in this mobile era, such as HTLM5, will win over PCs as well as mobile devices. So, what is the wait for?
Get started with planning for Flash to HTML5 eLearning conversions today. There are different conversion methodologies your organization can opt for, keeping in mind various conditions such as Flash courses with no source files, courses developed in older version of an authoring tool and much more. And, if you want to know what these methods are and what you should opt for, download this free eBook Flash to HTML5 eLearning Conversion: The 4 'R's That Matter.