E-learning GUI Features That Make Learners Happy
GUI in e-learning plays a vital role as it helps in guiding learners throughout the e-learning course. Learn about some of the MUST HAVE features.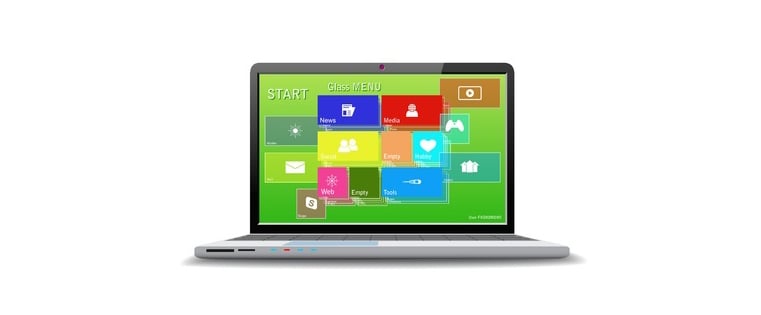 We create a GUI for our e-learning course, which gives clear guidance to the learners throughout the e-learning activity.
This means learners feel comfortable with the features and get motivated to complete the e-learning course. I would like share some information on the GUI features and their importance.
1. Menu or course map
This feature helps learners to skip slides when they want to navigate within the course. For example, if a learner wants to navigate to a particular slide within a course, he can directly access that slide by clicking on that particular slide from the menu.
The functionality of the course map is the same as that of the menu, but there is a difference only in terms of design.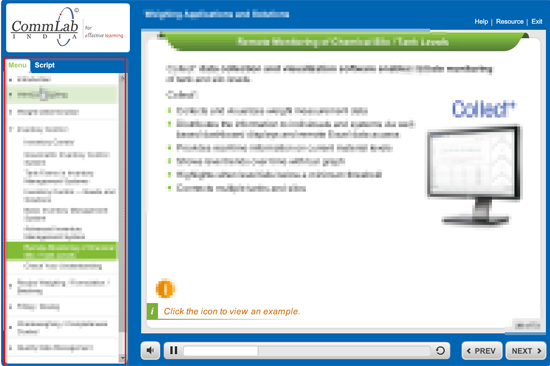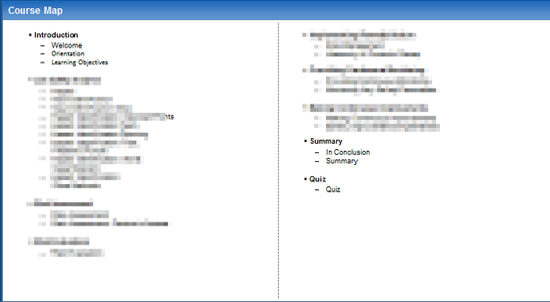 2. Notes/Transcript
In this feature, we will show the narration text in the notes pane. The importance of this feature is that when learners find it difficult to understand some of the pronunciations of the narrator, they can read the text from the pane to understand better.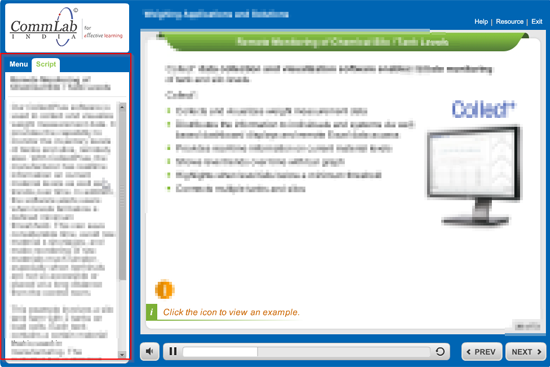 3. Progress bar
This feature helps learners to move back and forth within the slide to revisit the information/animations for better understanding. This feature also gives you the progress of the particular slide.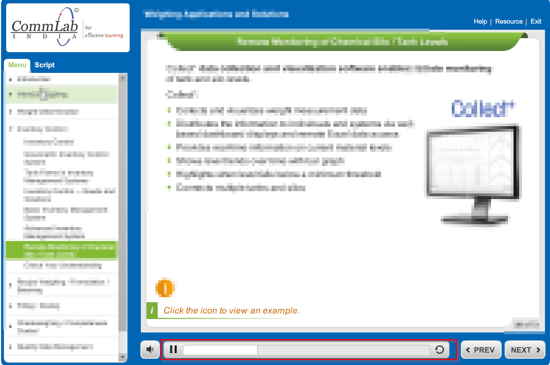 4. Paly/Pause
This feature helps learners to play/pause the animation in-between the slides.
5. Audio on/off
This feature helps learners to control the volume and mute the audio.
6. Bookmarking
If learners exit the e-learning without completing it and whenever they revisit the online course, this feature will allow them to start the course either from where they left off or from the beginning of the course.
7. Help
We will provide all the GUI navigational information in the Help section, which is helpful for learners to understand all the GUI features.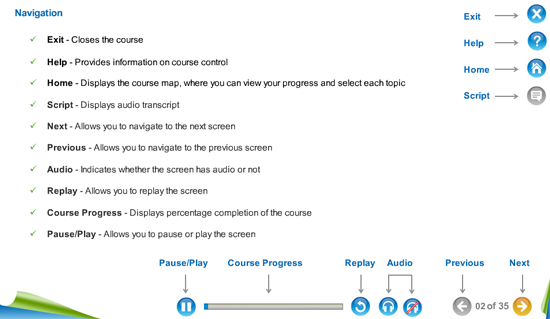 In addition to these features, there are other features such as Previous and Next buttons that help learners to move slide by slide in order to complete the e-learning course. The Exit button will help the learner to close the course after completing the e-learning activity.
By using these features, we can keep learners motivated and help them complete the e-learning course comfortably and successfully. Hope you find this blog informative! Please do share your thoughts on this.