7 Considerations for Choosing a Content Authoring Tool
Know about some considerations you need to keep in mind when choosing your content authoring tool.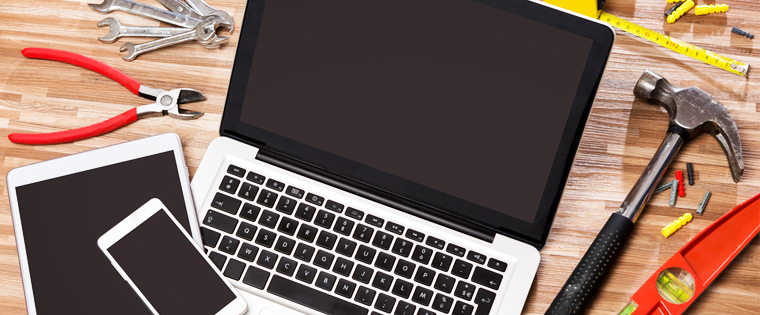 An important aspect of e-learning development is choosing the right content authoring tool to develop a course. With so many options available today, e-learning developers are often confused. The choice is made after trial and error, research, and comparisons. However, it need not be such a stressful task, provided you know the right considerations to look at. This blog will highlight 7 considerations you need to review before choosing an authoring tool.
1. Learners' Needs
The first thing to consider while choosing an authoring tool is your learners' needs. This is an important parameter when choosing an authoring tool. For instance, consider whether your learners need interactive simulations in the course or if a simple slide show is sufficient to explain the subject. You need to be aware of the skills, technology limitations, and learning needs of your audience when you choose your authoring tool.
2. Development Time
One big determinant for your choice is the time you have to develop the course. If your client demands a quick turnaround of courses, rapid authoring tools can cut down your development time by as much as 40%, compared to a traditional tool such as Flash.
Rapid authoring tools are the ideal choice when a course has to be developed within tight deadlines. These tools can help you not only repurpose existing content but also develop courses quickly, through pre-built functionalities. They have readymade templates and help with the quick and easy integration of required media elements in e-learning courses.
To know more about rapid authoring tools and how to choose the right one for your course, download this free e-book How to Select the Right Rapid Authoring Tool.
3. Skills of the Team
Consider whether your team has the necessary skill sets and knowledge to work on a complex training tool or if they are more comfortable with a simple, easy-to-use tool.
Choosing a tool that challenges their skills will help them push the boundaries and create a robust course which will be a learning curve as well. However, if the course has to be designed within a tight deadline, select tools which are easy to learn and use.
4. Budget and Maintenance Costs
Before you decide on an authoring tool, it is essential to know the budget. Determine how much you will be able to spend on the course. If you have limited funds, choose rapid authoring tools you can afford. If your budget allows for more spending, you can pick a tool that offers a wide range of features and functions, and offers flexibility of use.
Of course, the choice of the tool is determined by what you hope to achieve with the tool. Do you plan to include highly interactive quizzes, scenarios, or games? The tool you choose, though expensive, will help you create highly customized courses based on the learning needs.
If you choose a complex tool, you need to train your people on it, which adds to the cost factor. So before you select the tool, review demos to determine their complexity which will help you estimate the time and money you will need to invest in training.
5. Instructional Strategies
The authoring tool you select must support your instructional strategy. Think whether your course requires scenarios to provide the learner practical knowledge, or will you be having more of videos to appeal to the visual learner? When you know the elements you are going to include in the course and the results you intend to achieve through them, it becomes easy to choose the right content authoring tool.
Determine the level of interactivities you will be using in your course. If you are including quizzes, puzzles, and animations, or if you are planning simulations or scenarios, you need to choose a tool that can address these needs. For instance, you can use Articulate Storyline for creating scenarios while Lectora Inspire is a wise option for creating quizzes.
6. Delivery Method
If your course has to be accessible on all devices, the authoring tool should support responsive design. This will ensure the courses run on all devices and browsers. You could also consider if the tool supports mobile publishing.
7. Scalability
The authoring tool you choose must also scale up to the demands of adding new features when you upgrade the course or make additions. The tool must be versatile enough to accommodate complex e-learning you will design in the future.
Keep these considerations in mind when choosing a content authoring tool. If you are not sure of which tool to choose, look at demos of the tool or courses developed using the tool. This will make it easier to take a call on what will best suit your e-learning development needs.