5 Gamification Examples in Articulate Storyline That Will Blow Your Mind
This blog shares 5 extraordinary gamification examples created in Articulate Storyline.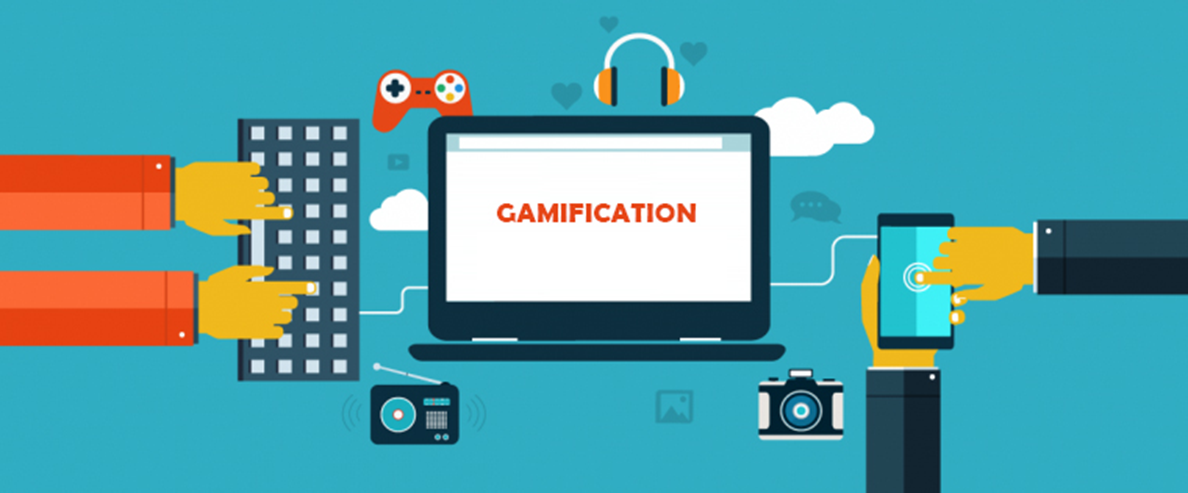 I was going through a few online articles on gamification for research on my new course which is to be developed in Articulate Storyline. At first I thought it would be a daunting task, but then I found plenty of awesome gamified examples and game temples online. These examples were fun to look at and play and elevated the learning experience.' Here I'd like to share my favorite gamification examples created in Articulate Storyline.
1. New Teacher Orientation
The new teacher orientation game created by Donielle Bell, uses the Explore and Learn game strategy very creatively. The premise of the game is that Miss Bell, a new teacher, needs to know the basic school polices; you need to guide Miss Bell to different areas of the school and help her correctly answer questions and win points to help her reach the Master Teacher level. The game has been created with simple triggers and layers as well as realistic visuals that will completely engross you. Check out the gamified example below.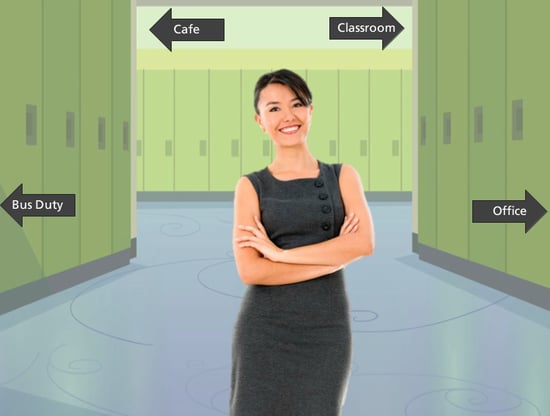 This gamification example isn't restricted to a single subject; you can use this game for your new hire orientation program, where your employee can learn about your organization's premises as well as the policies in place.
2. Celebrity Feud
We are all well acquainted with the television game show Family Feud; Nicholette Inman created the game Celebrity Feud on the same lines in Articulate Storyline. The game is simple, you need to answer trivia questions on celebrities, the right answer will win you points and a wrong answer will lead to a strike. The game cleverly uses all elements of the televised game show, including realistic family feud visuals and audio, even nitty gritty elements such as the audience response that make you feel you are really a part of the show. Take a look at the gamified example below.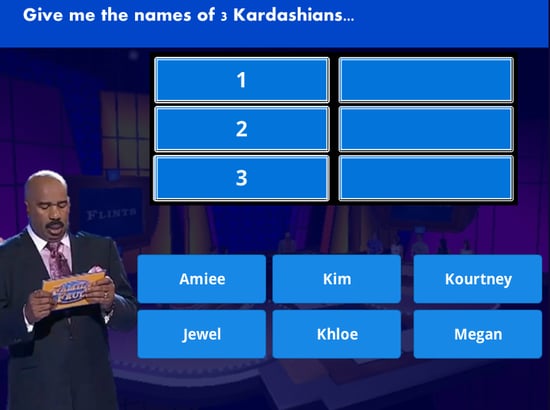 You may wonder how a trivia game can be incorporated into an e-learning course. You can use such games in assessments at the end of a topic or as an ice breaker set of 'Do You Know' questions at the beginning of the course to create a more immersive learning environment.
3. Spy Games
Have you ever wondered what would it be like if you were James Bond or Tom Cruise in Mission Impossible? Well, now you can, thanks to Jay Yearley's Spy Games gamification example in Articulate Storyline. This is simplicity at its best, the idea of the game is to treat you as a spy and offer spy-like instructions to navigate through the user interface. This game infusion beats the old-age navigation directions we commonly provide in courses. View the gamified example below.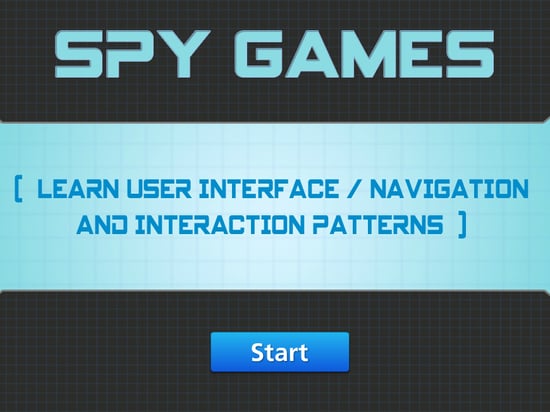 Apart from navigation, you can incorporate the spy game as part of your IT Security compliance course, where your learner is the spy and has to bust IT fraud and misuse. Such gamification concepts add life to your mundane compliance courses.
4. Food Safety Hazards
The food industry has to follow many compliance regulations such as HACCP and FDA, so why not create a game-based course to identify the food safety hazards? This is exactly what our designers came up with. A gamified course in Articulate Storyline using the search and find methodology. The game is simple yet engaging, you're in a restaurant kitchen and need to find and fix the hazards to make it safe. Check out the gamified example below.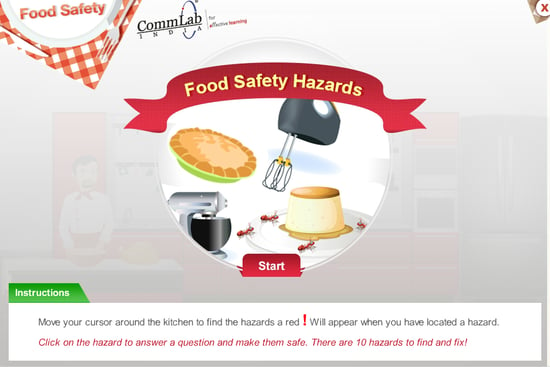 5. Robot Operation
If you're into electronics or robotics, you will love this gamification example created in Articulate Storyline by Gemma Henderson. The game revolves around a robot that has too many parts and you have to re-program the robot by answering questions correctly. With its peppy robotic sound effects and simple use of layers and triggers, this game is not only a treat for the eyes, but also a fun learning experience. Take a look at the gamified example below.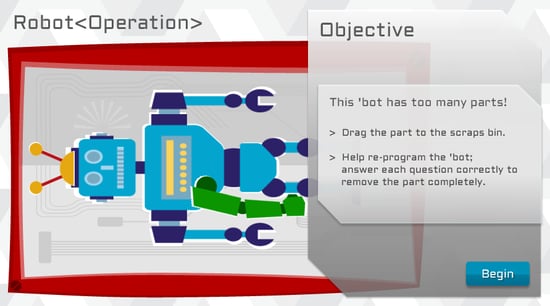 If you ever have a course that deals with engineering or automation, you can make use of this game in your assessments for that extra fun element.
Gamification can take your course from zero to hero; I personally found these gamification examples fun and easy to create in Articulate Storyline. Use Articulate Storyline to develop such games and create immersive learning experiences. Share your experience with us.