5 Reasons Training Managers Love a Digital Learning Environment
Digital training is required to make training engaging and interactive for modern learners. This blog gives training managers an insight into the benefits of implementing a digital learning environment.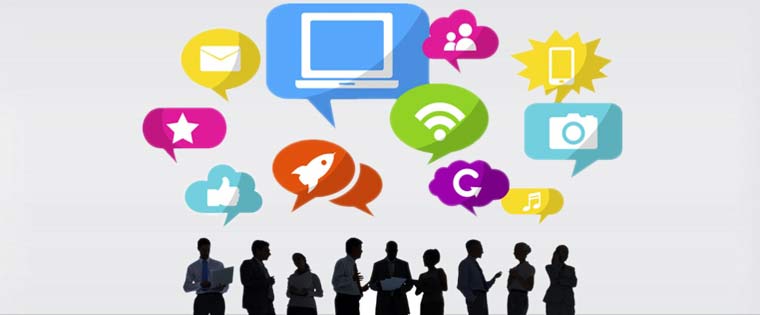 Thanks to the digital revolution and our super-busy lifestyles, there is no more a specific time or place to learn. Whether you are commuting to work or waiting in a customer's office to make a sales pitch, learning can happen anywhere, anytime through mobile learning. Most organizations today, invest time and money in creating a digital learning environment for their employees.
What is a Digital Learning Environment?
A digital learning environment is a term that refers to the digital resources (computers, mobile devices, software, and systems) used to support, enable, and manage learning in an organization.
The 2017 Deloitte Global Human Capital Trends Report identified 10 areas in which organizations need to close the gap between the pace of change and the challenges of work. 83% of executives rated 'career and learning' at number 2 in importance. Employees are required to build skills quickly and easily, and creating a digital learning environment provides a solution to this challenge. Here's why training managers love an engaging and interactive digital learning environment.
1. Provides an Increased Reach for Training
Years ago, it was impossible to watch a football game in Europe sitting on the other side of the continent. But today, it is a reality. Streaming videos that are accessible online, deliver the experience of watching a live football game, no matter which part of the globe you are located in. Technology has actually shrunk the world, and the same applies to the corporate world as well. Face-to-face training cannot match the global reach of training offered by a digital learning environment.
Apart from ensuring global reach, a digital learning environment also ensures consistency of content. Digital content in the form of videos and webinars delivers the same message to learners divided by geographical barriers. For example, though time zones are a hindrance, gathering business unit managers for a webinar is much easier than organizing a classroom training program. Webinars are interactive, collaborative, and can make effective use of tools such as whiteboards, polls, and chat boxes.
2. Reduces Cost of Training
The time and money spent in arranging classroom training programs, including the cost of travel can cause a dent in the training budget of organizations. A digital learning environment can cut down this cost. An asynchronous learning program that is translated in different languages to address a diverse workforce may require an investment that is higher than normal initially, but as the number of learners who take the training increases, the training cost per learner is dramatically reduced.
3. Supports Cascaded Learning
There are a few organizations where instructor-led training is an integral part of the training curriculum and cannot be avoided. For example, training on soft skills or highly technical subjects require an instructor. The cascading model of training is the one that allows one leader to push the learning to others in the organization, thereby increasing the impact of the original instructor-led course.
Organizations that follow cascading learning will benefit from a digital learning environment. Consider a leadership training program that is led by an external instructor. A set of employees who excel in this program can perform the task of training the trainers within the organization. A video recording of the original instructor-led training program can be used as part of the training program.
Microlearning can supplement the training by delivering a mix of resources, challenges, and examples to build leadership skills. This helps training managers follow a cost-effective blended learning program that makes use of trainers within the organizations instead of hiring external trainers.
4. Improves Quality of Training
The best part of implementing a digital learning environment is that it lets learners take control of their learning. The flexibility provided by a digital learning strategy engages learners and works very well for learners on-the-go. Short spurts of learning interventions that are continuous are more successful than crash courses. This is because it helps avoid the information overload that brings down the quality of training.
Interactive custom e-learning courses that are tailored to learners' needs is one way to deliver an effective and engaging training program. A digital learning environment focuses on performance and has the potential to create a change for the better. The blended learning model that is popular in corporate training as well as university education has its roots in digital learning.
5. Engages Modern Learners
Workplaces today require employees to constantly develop new skills and hone their existing skills. The attention span of modern learners is dwindling and they expect shorter learning cycles. The modern learner is no longer committed to going through a learning program that stretches for long hours. This is the reason for a demand in microlearning and mobile learning courses. A digital learning environment which provides engaging and interactive training programs is a great tactic to woo modern learners.
For a workforce that's left with very little time to devote to learning, a digital learning environment succeeds in bringing learning to where the learners are. Organizations that are still continuing with marathon training practices will need to take a giant leap to implement a digital learning environment if they have to keep up with the pace of learning in this digital era.
Does your organization follow a digital learning environment? If no, then it's time you got in touch with e-learning experts who can help you reach out to learners, with engaging digital learning.