Mobile Learning Delivery Options to Let Your Learners Access Learning Anywhere
This blog will explore three ways by which mobile learning can be delivered for maximum benefit.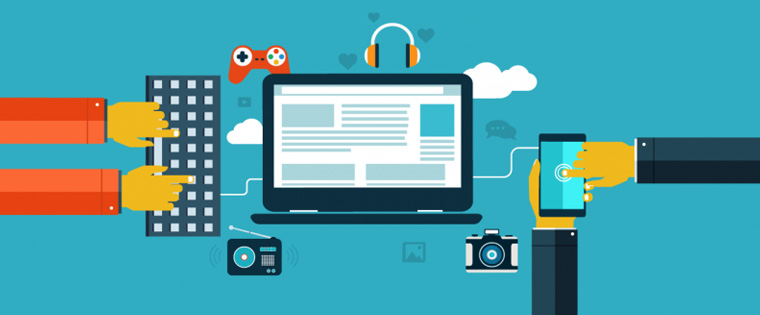 Mobile learning has extended learning beyond the classroom but designing mobile learning alone is not enough. It has to be delivered in the right way to help learners access it anytime, anywhere, to suit their needs. The delivery method you choose should be accessible to learners and help them acquire information and retain knowledge.
When thinking of a mobile learning strategy, organizations must take care of responsive web design, HTML5, BYOD, authoring tools, accessibility, and security. Another important factor is the method of delivery. Organizations can deploy mobile learning through:
Mobile learning management systems
Mobile apps
Mobile optimized websites
This blog will explore the features of these delivery methods to help you choose the best one that will meet your needs.
1. Mobile learning management systems
Online courses are increasingly being accessed on mobile devices, making it essential to have an LMS that can be accessed on mobile devices. This will allow users to take modules and assessments, administrators to create and upload courses, and trainers to assess skills and provide feedback: all from a mobile device.
A mobile-compatible LMS helps meet the needs and demands of the constantly evolving mobile learning landscape. It helps deliver learning anytime and anywhere and through any device. This gives better flexibility to your learners. Entire courses can be delivered across devices which in turn allows learning to be synced across devices. This LMS is a great way to help field personnel stay updated. Being mobile, they can learn and also track their progress wherever they are.
It is possible to send reminders through phones and organizers using a mobile-first LMS. Employees can be informed when new training is added or if they need to take up existing training to boost their skills. This helps create a continuous and personalized learning path for your learners. Remember the courses designed for a mobile-first LMS must be bite-sized and brief to help learners complete one course and move to the next.
2. Mobile apps
There are two kinds of apps that can be used to deliver courses on mobile devices – web apps and native apps.
Web apps use web browsers and web technology and work on any smart device or browser without the need to download them while native apps are specific apps developed to be used on a particular platform or device. However, with native apps, LMS providers have to design, develop, test, and maintain for each individual platform or pick a single platform.
The advantages of using mobile apps include:
They can offer the best user experience using specific use scenarios, for instance, interactive gaming, charts, or reporting.
They deliver learning in a personalized form. Learners can access and switch between content using these apps.
Learners can switch between devices from smartphone to tablet to desktop while learning. They can search and browse social learning content for just-in-time performance support.
Learners can access and download content of any type from e-learning courses, virtual classrooms to Word docs, video, audio, and webinars using these apps. Native apps provide offline access to content.
They help learners receive and send notifications, registration approvals, private messages, and other requests.
3. Mobile optimized websites
A mobile optimized website is another option to deliver mobile learning. The advantages include their compatibility with all devices since they are developed using HTML5. Courses can be accessed directly using a default mobile browser. There is no need to develop multiple versions for each device.
A mobile optimized works well on both iOS and Android devices and makes it easy for learners to find courses on their mobile devices.
The platform you choose to deliver your mobile learning depends on many factors including what your audience has access to and the type of content you want to deliver. If you want to track course completion or scores, then you should use a mobile LMS. When opting for mobile apps, you will have to decide between web apps or native apps. Remember a native app will limit your options but will provide a better experience while a web app will provide accessibility on many devices but is not optimized for any of them. A mobile optimized website could be your choice if you want the course to be accessible across devices and provide a seamless learning experience. The choice of delivery method depends on what you want to provide your learners and also your expectations from them.