How Short E-learning Modules Facilitate Effective Learning
Check out this post to know the benefits of using micro e-learning modules to train your workforce.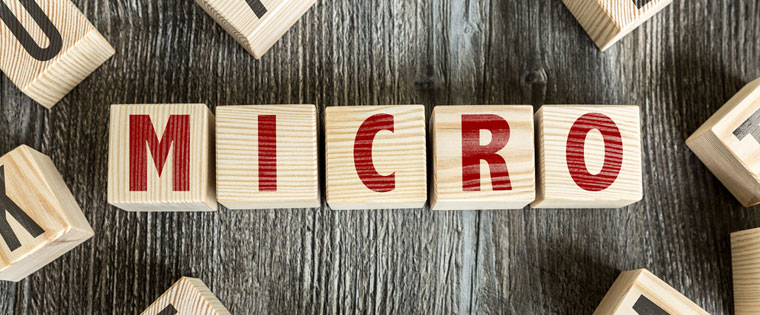 Small is beautiful. –E. F. Schumacher
Are you worried about the low completion rates of your online courses? Do you wish to help your learners comprehend subject matter easily and retain it effectively? You need to go for microlearning. A study by BBC revealed that the delivery of training content in the form of short learning modules can enhance understanding, retention, and application levels by at least 30%. No wonder, 8 out of 10 L&D professionals prefer imparting training through bite-sized learning modules.
How Does Microlearning Work?
Microlearning advocates the division of learning content into several small chunks, each about 10 minutes in duration. Each microlearning module is self-standing, and addresses one learning objective thoroughly. You can get the best results by breaking down a sizable subject into bite-sized modules and allowing the learner to take them in the order of his choice. When the learner finishes all the modules, he would have completed the subject. You can use microlearning to impart training on various aspects such as products, safety and regulatory affairs, software, and so on.
How do Short Web-based Learning Modules Help Train Better?
1. Engagement Levels are Enhanced
Short attentions spans are the bane of today's learners. The inability of the new-age learner to focus for extended periods has made microlearning a necessity. Many Gen-Y learners prefer bite-sized learning modules, as these modules perfectly fit into their working memory. Furthermore, these modules can be accessed seamlessly on mobile devices, allowing them to complete training programs, even while on the move. A study by Gallup showed that nearly 58% of employees are more likely to use technology-enabled learning applications if the content is broken into multiple, shorter modules.
2. Learning Content can be Digested Easily
The ability of humans to process information is limited. Lynne Millward, in his bestseller Understanding Occupational & Organizational Psychology states that information can be comprehended effectively when it is presented in pieces. Short learning modules are well-suited for the human brain, which is more efficient in handling morsels of information than mountains of data.
3. Just-in-time (JIT) Learning Support can be Provided Effectively
Microlearning modules can be rendered very effectively on mobile devices, and this makes them ideal for providing learning support at the point of need. For instance, an automobile technician can access a short video-based module on his iPad, that explains the steps involved in repairing the fuel-injection system of a SUV.
4. Personalization of Learning is Possible
Short online modules enable you to deliver good, personalized learning experiences to your employees. Microlearning modules enable you to deliver training, tailored to the needs of individual learners. For instance, a salesperson of an industrial equipment manufacturing company can access a module containing details about competitors' products, while skipping the modules containing "technical" information.
5. Flexibility in Terms of Learning Content Delivery
You can combine related bite-sized web-based learning modules, to develop an online curriculum. For instance, you can combine various microlearning modules on Food and Drug Administration (FDA) norms, to create a comprehensive curriculum on the regulations. Likewise, you can use short learning modules in multiple online courses. One of our clients in the ICT sector uses a bite-sized module on information security in courses intended for its sales staff as well as service technicians.
We thus see that short e-learning modules go a long way in delivering good training to your employees. How do you intend to use web-based learning nuggets to meet your needs? We'd love to know.