Ideas to Make Your Custom eLearning Solutions Stick
How to ensure you do not make typical mistakes in eLearning implementation and ensure that your custom eLearning solutions tick - Here are some ideas.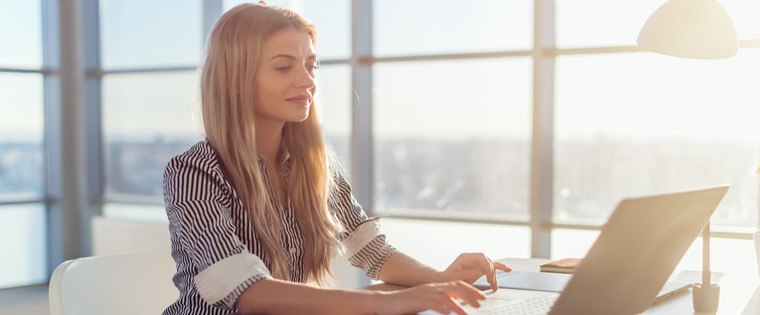 Learning, according to any pedagogue, can be very effective when it is customized to the learner's needs. If the learner is a factory worker or a corporate employee, then the factory or the office becomes his learning workspace. A bit of structure and purpose can be weaved into this informal learning pattern through formal learning initiatives. Ideally, such learning programs should be integrated in his daily work hours and should match the organization's work processes. E-learning is a good solution to this requirement.
E-learning provides an alternative to cumbersome and expensive classroom training programs. With the help of eLearning, knowledge transfer is expected to take place in a cost-effective manner with manageable durations of training. It is to be a learning resource that learners can access anytime and anywhere through the Internet. However, if you are not careful, eLearning could lead you to making costly mistakes. Many of the eLearning solutions failed to perform due to mistakes by developers, who do not foolproof themselves against bottlenecks or problems.
So, how do you make sure you do not make typical mistakes in eLearning implementation and ensure that your custom eLearning solutions tick? Here are some ideas.
Even before venturing into eLearning, you need to be clear about 3 aspects. Let's look what they are. For the success of the venture, an eLearning solutions provider should be able to understand the:
Business goals:
You need to provide a good overview of your business, its goals and the learning outcomes from the eLearning program to your solutions provider.
Learning needs and outcomes:
To understand a learner's needs, a needs analysis must first be done. This will give an understanding of the learner's profile, domain and special needs and career goals of the individual, as laid down by corporate guidelines.
Infrastructure available:
You also need to provide details of the infrastructure in place – where the courses will be hosted, how users are expected to access the courses, bandwidth availability and provisions for user support.
Following are some guidelines that every eLearning developer should follow for successful implementation of eLearning programs.
Create a watertight eLearning solution:
You need to have a clear framework regarding the eLearning program – What is the program going to achieve? Who are the beneficiaries of the program? How will the program change their performance? The benefits to the individual and the organization as a result of the program. By creating a well-designed, watertight e-learning solution, you ensure that all participants are able to upgrade their knowledge and skills at their convenience. They have control over investing time for learning, whenever they need it and in the format that suits their needs and learning styles.
Choose vendors who understand your needs and offer customized solutions:
You should choose vendors who recognize your needs and problems and offer custom designed solutions. Chosen vendors should have adequate experience, expertise and a good track record in instructional design, content and technology. They should demonstrate knowledge and experience in using the relevant rapid authoring tools that you wish to use for your courses.
Ensure vendors are responsive and receptive to your needs
Vendors should be able to deliver instructional modules and be capable of providing support services from concept to commissioning. Assess their project management capabilities, their processes and quality mechanism in place to ensure that your get a product that meets your stringent standards. Evaluate the team that is likely to work on your project and ensure that there is a single point of contact from the vendors' side, who will address all your concerns and keep you updated on the progress of the project.
Choose the right authoring tools for eLearning
Choice of the rapid authoring tool depends on your requirement and the interactivities that you wish to have in your course. Built-in interactivity-whether explicit or implicit-will enable learners engage with the material rather than merely listen or view it. By choosing the right authoring tool, you can cater to users with varying learning preferences. Only then does the learning experience become total and complete. Check out this presentation that provides details of about popular authoring tools and gives tips on choosing the right authoring tool for your eLearning program.
Market your initiative internally so that your users understand its value
No eLearning initiative will be a success if you do not devote adequate time and resources to educate your target users about it. They need to know why they should take time off to take a course. They need to be explained how this investment will help them further their career goals or aid in their performance improvement. Merely uploading courses onto a portal and sending an isolated email will not solicit participants. There needs to be a proactive promotional program to popularize eLearning initiatives in the organization, as per the delivery timelines.
E-learning enables inclusion of cutting-edge multimedia elements that enrich the learning experience for learners. However, in order for the initiative to be a success, care should be taken to see that the course fits in exactly with the company's specific and unique business needs, learning program goals and modes and schedules of delivery.