5 Perky Ideas to Make eLearning Engaging and Interesting
Today's learners need learning to be interactive and interesting. Boring content is not appealing at all. Therefore, as a training manager, you need to ensure you create content that is engaging and reinforcing. This blog talks about how you can make eLearning engaging and interactive.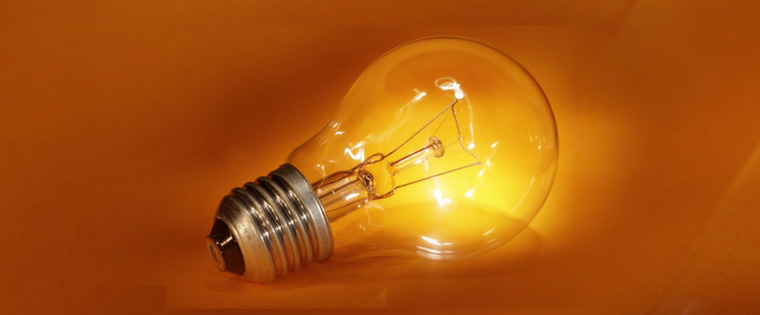 Today's learners need learning to be interactive and interesting. Boring content is not appealing at all. Therefore, one of the major tasks for an eLearning designer is to survive competition – as learners have various avenues to seek knowledge and boring courses will only drive them away. The course you create needs to be engaging right from the word 'Go'. With the decreasing attention spans of learners, creating attention grabbing/engaging courses is indispensable. This blog talks about how you can make eLearning engaging and interactive. I will share five ideas that can help you make your eLearning interesting.
1. Weave a Story
Effective presenters use the best technique to present the learning content to their learners – they use stories. Build a narrative that connects the concept from the beginning till the end. The best solution is for you to follow Freytag's Pyramid that follows the five dramatic structures to present narratives. Begin with a crisp introduction of the topic, giving an overview. This gives learners a boost to move ahead as they would have a clearer picture of what to expect from the course. After you've set the baseline to the course, introduce them to the vision of the course. In this phase, you can introduce the learners to the topic in detail. Then move to presenting the problems to be dealt with, which will be followed by the fourth step, the climax and solution. The fifth and final step involves summarizing the topic. When presented in a systematic manner, learners can grasp concepts in a better way, which will surely help them reinforce what was taught.
2. Robust Course Strategy
There are a few aspects such as the audience, subject, learning environment, parameters, etc., to be kept in mind if you wish to give your learners an amazing learning experience. The primary aspect is to have a proper course strategy. Choosing the right instructional design strategy is essential while developing a course. The best learning experience happens when learners are involved in a visually simulated environment.
Another aspect is consistency. Ensure you develop course content that is aligned with the learning objectives and covers all the important aspects. It should be structured and chunked logically at the course, module, and screen levels. Understand learners' preferences and consider the use of consistent spacing, fonts, and style in your eLearning course. And it is important that the course is visually aligned with your organization's corporate branding.
3. Harness the Power of Videos and Visuals
The influence of visual information is only getting stronger by the day. The popularity of videos is on the rise as visually appealing content reaches the brain quicker; harness it to make it more effective. Many organizations are experimenting with videos to enhance the learning experience for their employees. Videos provide high-impact learning, when compared to other forms of learning. Videos are appealing and keep learners immersed in the training, all while effectually passing on knowledge to learners.
The popularity of videos is on the rise and is positively changing the way people are learning. Another popular format is animation. You can breathe life into dull and monotonous concepts with animated videos. It allows you to let your imagination run wild, while addressing difficult topics. You can also use infographics to reinforce learning at the time of need. They work as microlearning modules that help you.
4. Create a Social Learning Experience
People are social animals, and it is important that your eLearning courses don't segregate your learners from their groups. Create engagement in social learning by presenting highlights such as interactive discussions or gatherings, where experts can answer learners' inquiries. You can think about posting pieces of learning on Twitter and other social media sites.
This offers you the chance to repurpose content into bite-sized, digestible chunks; additionally, it frees learners from the confines of a classroom and gives them the flexibility to think about the learning at their own pace. Another aspect of social learning is that it allows you to include links to various discussion forums and chat rooms. This helps learners understand concepts more through peer discussions and knowledge sharing.
5. Keep it Challenging
A grown-up learner loves to learn by finding things for himself. So make open doors inside the eLearning course that enable learners to explore. For instance, encourage learners to click pictures or buttons to discover hints, or introduce quizzes and assessments that strengthen their learning. People are curious by nature. Your learner will normally and eagerly "pull" data when you quietly guide him toward it as opposed to pushing content down his throat.
There are a variety of eLearning assessments that you can choose from. Game-based assessments are the next generation of assessments. It shows positively on the employer and grabs the attention of new hires. Preferably, your learners should be assessed before and after an e-learning course. This allows you to have a pre-course baseline of knowledge to compare with post-course assessment results. Assessing how much your learner has learned from a course is only possible if you know how much they knew before starting the course.
Do share your thoughts on ideas that you have come across to make eLearning interesting.