Instructional Design: 6 Noteworthy Tips to Create Impactful eLearning Courses
Today's generation of learners prefer their eLearning courses that follow modern instructional designs because they make the course more interactive, engaging, and learner-centric. Check out a few tips to make your eLearning impactful.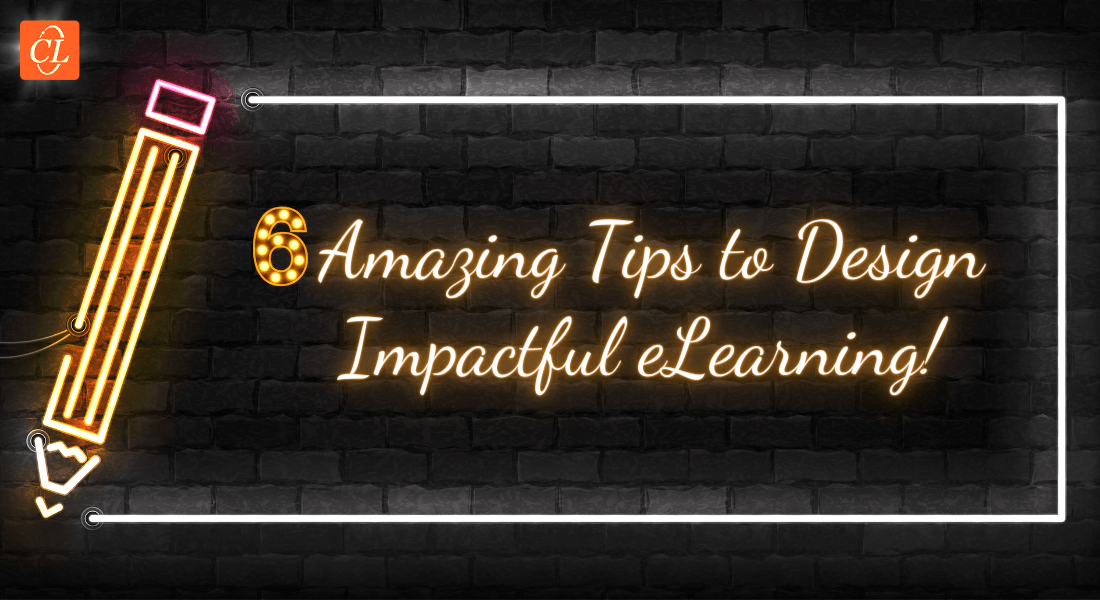 ELearning has revolutionized the way we learn and acquire new skills, offering limitless possibilities for professional and personal development. As a result, the art and science of instructional design for eLearning have become increasingly crucial. By carefully crafting and delivering instructional content, eLearning designers ensure learners can acquire knowledge effectively and efficiently. From gamification to microlearning, instructional designers can use numerous strategies and techniques to make corporate training engaging, motivating, and impactful. Check out a few noteworthy ID design tips to create effective eLearning courses.
Is The Instructional Design of Your eLearning Courses Not Upto the Mark?
These amazing tips might help you out:
Use multimedia elements as per their relevancy
Apply instructional design models
Gamify your assessments
Read on to explore a few more instructional design tips and best practices.
6 Noteworthy Instructional Design Tips for Impactful eLearning
1. Use multimedia elements as per their relevancy
Multimedia assets such as images, videos, and audio should always look relevant to the context. For example, if the instructional design of your course is scenario-based learning, then you can't add explainer how-to videos. Similarly, when you are designing a microlearning course, try not to include long textual paragraphs in the content and make sure you only include the "need to know" information.
2. Apply instructional design models
There are various instructional design models such as ADDIE (Analyze, Design, Develop, Implement, and Evaluate), SAM (Successive Approximation Model), and Dick & Carey Model and you can use any of them so that your design and development process is appropriately structured. For example, the ADDIE model is used for conventional eLearning development whereas the SAM model is preferred for rapid eLearning development. Every model has its own advantages and limitations so it's better to understand your requirements and then decide which model you would like to follow.
3. Gamify your assessments
Gamification alone is one of the very popular modern instructional design strategies, but apart from the main course, assessments are equally crucial. It's not mandatory to follow the same instructional design for the course and assessments so even if you are designing a storytelling-based eLearning course, you can still gamify your assessments to maximize engagement. The best part about gamification is, it blends really well with other modern ID strategies so you can use the idea creatively without any major complications. Include formative and summative assessments that are interactive, relevant, and reflective of your learning objectives.
4. Design for ease of accessibility
Nowadays, it is kind of mandatory to design your eLearning courses that are easily accessible to learners globally even if they are disabled. When the courses are hosted, most of the modern LMS platforms ensure that the courses are compliant with section 508 and the latest WCAG standards. From your side, you can also ensure a few things such as not using complicated font styles, high-contrast visuals, complex multimedia elements, adding closed captions, etc.
5. Incorporate new technologies
There is probably not a single day passed without innovations or upgradations in technology in today's era, so it is always a good idea to keep exploring new technologies and try to incorporate them wherever you find it relevant. AI technologies are already changing the working ways, so why not try to ease the manual effort wherever you can? For example, you can use AI to create professional-looking screencast videos, eLearning translations, content generation, etc.
6. Encourage active learning
Motivate learners to participate actively in the course by asking questions, solving problems, and contributing to discussions. Use examples from real-world situations to help learners understand how the concepts apply in practical contexts. Use personalized learning paths, tailored to the learning needs and preferences of each learner. In this way, you can encourage active learning among your employees so that they can effectively interact with each other and work together on projects, assignments, or discussions.
Parting Thoughts!
Instructional designs are the heart of your eLearning courses and thus, it is extremely crucial to ensure that you follow the right strategies and techniques. As we have already discussed that there are various ID design strategies and each one has its distinct use cases, advantages, and limitations. So, it's best to know about a few popular ones in detail and this free eBook will help you do so. Check it out now to start designing learner-centric courses for your employees.