Why Do Organizations Opt for E-learning Translation to Improve Global Reach?
Translation of e-learning allows companies to grow, to improve their global reach. It offers a plethora of benefits to an organization. In this blog, we will see what benefits learners can enjoy from translation.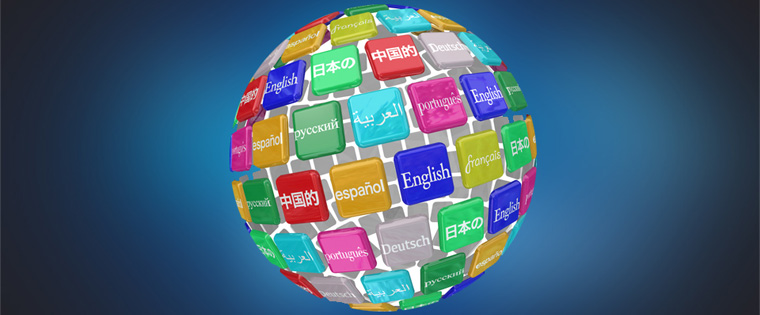 There is no doubt that online learning has revolutionized the corporate training scene. It offers a flexible approach to learning where learners have anytime-anywhere access to training materials, allowing them to learn at their own pace. For many organizations, it is both a time and cost-saving alternative to training their employees, considerably cutting down costs that would otherwise be needed for face-to-face, classroom training. Translation of e-learning allows companies to grow, improve their global reach. It offers a plethora of benefits to an organization and brings positive results worldwide. In this blog, we will see what benefits learners can enjoy from translation.

1. Train your employees on a global scale

Companies that have a global presence toggle with the problem of training their employees spread throughout different parts of the world. The surefire way to train employees on a global scale is to translate e-learning modules. Translated e-learning has more chances of resonating with a global workforce than a single-language e-course.
Employees comprehend the subject-matter more efficiently when they are trained in their native languages and learn quickly, boosting their productivity. To achieve maximum reachability and training effectiveness, these translated training materials can be hosted on a Learning Management System (LMS) and distributed to employees spread across different locations.
Additionally, if an organization wants to keep up with growing competition and grow, reaching employees in other parts of the world is a must. With every language you add to your e-learning arsenal, the productivity of your training is multi-folded.
2. Translate rather than create another course
Let's say you have an e-learning course in English, and you wish to have the same course for employees in France and Sweden. Instead of creating another e-learning course in French and Swedish, it is simpler to translate the English language course.
All you need is create the course one time and that will act as the master course; translate the master course to each language the course is required in. There are powerful e-learning authoring tools such as Articulate Storyline and Lectora Inspire that e-learning vendors use to seamlessly translate courses from the source language to the target language.
3. Offer training that speaks to everyone
Translating e-learning into multiple languages also means that your employees receive unified, consistent training, no matter where they are stationed in the world. Learners working in remote locations are no exception. They have access to the same content that others do. Thanks to an LMS, the otherwise lag time in delivering training content to these remote regions is completely nullified.
Learners get to learn in their language of choice, in their native language which helps them comprehend content much better. With translation, you convey one, consistent message in all languages by taking into account the specific cultural differences.
It goes without saying, when a learner learns in his own language, better lines of communication open. For instance, salespeople benefit hugely when they learn negotiation skills and soft skills in their native languages. It allows them to be confident when making a sales pitch, when handling a customer's queries. Prioritizing the translation of your e-learning courses ensures that accurate, effective, and compelling multilingual content will be delivered to a global audience.
4. Achieve greater employee satisfaction
When online learning courses are translated to a given target language, optimized and localized to a particular region, it demonstrates a personalized approach on the organization's part and is an indication that the organization values its employees and their training requirements, no matter where they are located in the world. This not only increases employee retention but also makes employees loyal and happy.
As a result, it could be said that translation and e-learning correlatively produce more well-trained and productive employees. Employees who are confident and well-trained will surely be able to perform better and more effortlessly in their daily tasks. Translation of e-learning also enables employees to achieve their targets with ease, and feel more productive. This increases employee satisfaction and makes your organization a great place to work.
The benefits of translation are numerous, especially if a company has a global workforce and is constantly expanding. Adapting e-learning content linguistically to the target audience i.e., global employees, is paramount to the success of your company's business. Your training is arguably the most important tool you have to connect with global employees. A multilingual e-learning program will boost adoption and increase employee satisfaction. It ensures that there is uniform training throughout the company, keeping global staff up to date with new skills and training.