4 Simple Steps to Develop a Good Learning Video
Find out what it takes to develop a good learning video.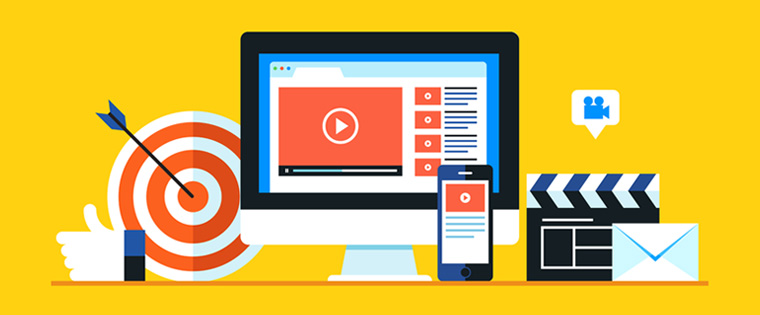 Video – a learning medium creating ripples in the corporate training world. Organizations across the world are adopting video-based learning to impart knowledge and skills to their employees, and the trend shows no signs of slowing down. Learner engagement is the primary driver for the growing adoption of videos by companies. Videos help learners connect instantly with the learning content and enable them to retain information for long periods.
Are you too planning to go for video-based lessons? How can you develop effective learning videos? What does it take to ensure that your video-based learning initiative fetches the highest ROI of your training dollar? You need to follow a proven process to create your learning video. Here are the 4 steps of the process.
Step 1: Plan the learning video development initiative, and plan it well
This is the most important (and unfortunately the least focused) aspect of video-based learning development. Have a clear idea of what you wish to accomplish with your learning video – is it to educate staff on the working of a complex piece of machinery? Or, is the video-based lesson intended to develop customer-facing skills of your employees?
Clarity on the purpose of developing the learning video helps you decide whether you need a "normal" or an animated video. For instance, if your objective is to deliver training on the functioning of a complicated piece of equipment, an animated video would be the ideal choice. Whereas, if you want to improve customer-handling abilities of your staff, then video recordings of actual sales conversations are very useful.
Once you have a clear idea of what you intend to use the learning video for, it is important to finalize the following:
Date of the actual shoot
Place in which it will be shot
The list of people needed to develop the video (cameraman, editor)
The budget for the video-based learning initiative
Step 2: Come up with a good storyboard for your learning video
A storyboard is a blueprint of your online learning video — a very useful way to see how different parts of the video will look like. You need not make your storyboard a masterpiece. Just ensure it reflects what you intend to depict in the video and when, in such a way that other members of the team such as developers, animators, tool experts, etc., can understand it.
Step 3: Choose the right tools and publishing format to develop the learning video
The selection of the right tools and publishing format goes a long way in ensuring a video-based lesson of high quality. If you intend to create an animated learning video, the choice of the tool must be guided by the type of animation you wish to use. For instance, VideoScribe is the ideal choice to develop a video using hand-drawn animations, while GoAnimate is a very useful tool to develop good 2D vector animations containing characters. Likewise, you need to consider the expertise of your team and your budget when you zero-in on a video-editing tool. You can go for free applications to edit your learning video, if you cannot afford proprietary software.
You also need to choose the right format to publish your learning videos. It is better to publish your video-based lesson to the MP4 format. MP4 is a universal format, and videos published to the format can be accessed seamlessly on all devices. The quality of MP4 videos is near identical to those of original DVD videos. Furthermore, they can be translated into multiple languages with little effort.
Step 4: Develop the learning video and host it on an LMS
It is now time to develop your video-based lesson. Transform the storyboard into a "real" video, using the tools selected in the Step 3. Test video thoroughly to ensure that it is free of glitches and delivers good learning experiences. This brings the development of the learning video to an end.
It is advisable to use a Learning Management System (LMS) to host and deliver your learning video. An LMS helps you track the video-based lesson in an effective and organized manner. You can use the LMS to generate reports to evaluate the progress of the learner and the efficacy of the lesson.
Good learning videos help impart engaging training of high quality. Follow the steps of the process listed above to develop a highly effective video-based lesson.