5 Free Software to Edit Your Learning Videos
Do you need to edit your training videos, but cannot afford to purchase a commercial video editing tool? Don't worry. Here's a list of 5 good free software.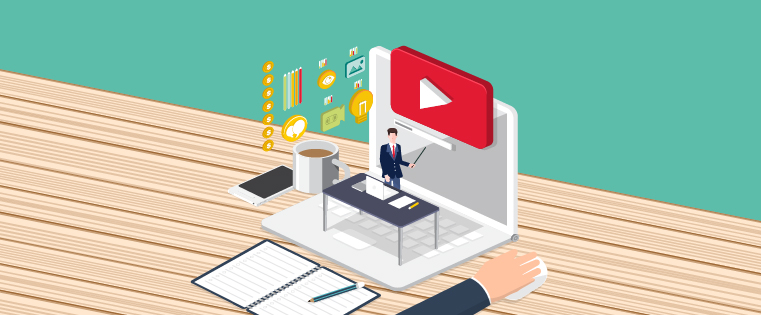 Over the last few years, the popularity of online videos is growing by leaps and bounds. A study by Cisco revealed that by 2020, over 82% of all Internet traffic will be video. The phenomenal growth in the use of videos is compelling the corporate training world to develop video-based learning resources in a big way.
Are you too planning to use videos to train your staff? How can you develop an effective learning video? You need to have the right tools at your disposal – a good camera and a video-editing software application. In most cases, "live" training videos need to be edited to enhance their quality, and this makes a video editor an essential component of your video-making arsenal.
Today, we will look at 5 free tools that will enable you to edit your learning videos, without burning a hole in your pocket.
This is a simple application to edit your training videos. The tool comes with a highly intuitive interface, and this means, you need not be a video-editing expert to use this tool. A very useful feature of this free software is that it doesn't re-encode the video file, when it is edited. This results in the quality of the video remaining intact. You can also add or replace the audio of your video lessons.
On the flip side, the Machete Video Editor Lite can be used to slice only AVI and WMV files. The tool can be used only on Windows computers, and so it is a disappointment if you are a Mac or a Linux fan.
This is another useful tool to make simple edits to your learning videos. The application runs on computers that use Windows, Macintosh, or Linux operating systems. It supports several video formats such as AVI, DVD, MPEG, QuickTime, and MP4. You can use the application to flip and rotate clips, add subtitles, make changes to colors, adjust brightness levels, and perform a host of other video-editing tasks.
Coming to the negatives, Avidemux has a high learning curve, and so it is not the best tool if you have an inexperienced team and need to edit your training videos quickly. However, there is a wiki that answers most questions users have about this free software.
This cloud-based learning video editing application is more advanced in terms of features and functionality compared to Machete Video Editor Lite and Avidemux, and has both free and paid versions. The tool comes with a library of commercially licensed music clips and has good audio editing capabilities.
However, the free version tool has its own share of limitations. You have a storage space of just 1 GB and 5 minutes of published time. Furthermore, you can access only 22 music clips. The WeVideo watermark appears on videos edited using the free version.
This Windows-based application supports a vast majority of widely used video formats. You can use this tool to apply advanced effects to your training video such as transformation of objects and correction of colors. You can also normalize the sound of your video lesson and correct its volume.
On the downside, the developers of this application charge for providing technical support (which is required in most cases, as novice developers find it hard to figure out everything). Here are the different technical support plans.
This video-editing software, built for Windows and Macintosh computers is an easy-to-use tool. You can drag and drop video clips, select a pre-designed theme of your choice, and include music elements – all this can be done in a matter of minutes. You can also add transitions, filters, and overlays. You can also apply split-screen effects to your learning video.
However, there is one major limitation of this tool – it adds a watermark to your videos, and you need to pay money to get it removed.
This is my list of free tools to edit training videos. What is yours? We'd love to know.