Need to Edit Training Videos? Try These Free Tools
Know about the features of 5 widely-used free employee training video-editing tools.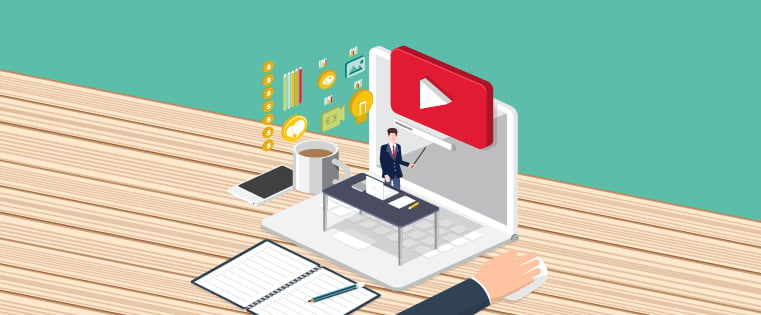 Companies across the world are increasingly adopting video-based learning methodologies for training their employees, and this demand for learning videos is primarily driven by their cost-efficiency and efficacy in delivering training. Video-based lessons strike an emotional chord with learners and impart training in an engaging manner. They help learners retain information longer and enable workforce transfer learning to their jobs well.
Are you too planning to use videos for training your staff? How can you create a good learning video? Among the various aspects you need to consider, the choice of the right editing tool is very important. A good video-editing application helps you trim raw footage and present content in a highly effective manner. Today, we will look at the features of 5 popular free tools that can be used to edit your employee training videos, without burning a hole in your pocket.
1. Machete Video Editor Lite
This is an easy-to-use application to slice your learning videos. The most striking feature of this video-editing software is its highly intuitive interface, which allows even novice video development professionals to use the tool easily. Machete Video Editor Lite does not re-encode video files when they are edited, and this feature helps preserve the quality of the video. The application also allows you to include or replace audio clips of a video-based lesson.
However, this useful tool is not without its share of limitations. It works only with video files in the AVI and WMV formats. The application supports only Windows operating system. So, it's of little use if you work on a Mac or a Linux-based computer.
2. WeVideo
WeVideo is a cloud-based video-editing tool, available in both free and paid versions. It is fast emerging as one of the leaders of the online video-editing software market. Compared to Machete Video Editor Lite, WeVideo comes with advanced features such as the facility to edit audio and a decent-sized library of commercially-licensed music clips. The application also allows you to share learning videos in 4K resolution.
Despite these positives, WeVideo comes with its own set of limitations. The free version of the tool allows you to use only 1 GB of storage space. This version also offers only 5 minutes of publishing time per month. This may suffice for a single learning video. However, if you intend to create multiple employee training videos, you may need to switch to the paid version of the tool.
3. Avidemux
This is another very useful tool to edit your video-based lessons. It is fully compatible with computers using Windows, Macintosh, and Linux operating systems. Avidemux supports several video formats including AVI, DVD, MPEG, QuickTime, and MP4. The tool can be used to rotate and flip video clips. You can also modify the colors of and incorporate subtitles in your training video.
On the flip side, Avidemux is difficult to use and takes time to get familiar with. This makes the software less than ideal when you have a team of novice video developers and need to edit your videos fast.
4. Blender
This is a very powerful open-source tool that lets you do much more than editing videos. Blender is a 3D animation powerhouse that allows you to model, motion track, include transitions, control the speed of animations, and do much more. The tool works with Windows, Macintosh, and Linux operating systems seamlessly and comes with 32 slots for audio and video clips, static visuals, and special effects, allowing you to produce highly complex video-based learning materials.
If you're an amateur video editor, you may not need all the features available in this software. Blender is the perfect choice to produce Hollywood-like videos for training your workforce. You need not worry about problems with watermarks as the developers of this wonderful application allow you to use it for any commercial purpose free of cost.