3 Good Ideas to Unleash the Power of Video-Based Learning
Check this blog for 3 proven tips on using video-based learning modules.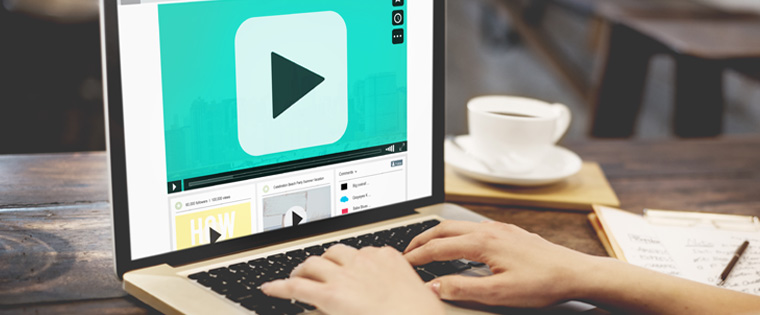 Videos are inarguably the most popular web-based media elements. A report by Cisco revealed that globally, IP video traffic will be 82% of all IP traffic (both business and consumer) by 2021, up from 73% in 2016. The global Internet video traffic will grow fourfold from 2016 to 2021, recording a compound annual growth rate (CAGR) of 31%.
The phenomenal growth in the use of videos is leading to the widespread adoption of video-based learning by the corporate world.
How do learning videos facilitate effective training?
Training can be imparted in a cost-effective manner
In recent years, the training budgets of many companies have been reduced in real terms. This is forcing organizations to adopt cost-effective ways to provide the required knowledge and skills to their employees.
Video-based lessons can be used to deliver training of high quality and can be produced with minimum expenditure. All you need to shoot a learning video is, your mobile device. It is as simple as that.
Video-based lessons are ideal for delivery on mobile devices
We live in the age of mobile. The rapid growth in the number of connected smartphones and tablets is compelling companies across the world to go for mobile learning (m-learning) solutions in a big way.
Bite-sized videos can be used to impart good training through smartphones and tablets. They can be accessed very conveniently on the small screens of mobile devices, facilitating highly effective delivery of knowledge and skills.
Knowledge retention and application can be improved
We all know the importance of retaining and applying the knowledge gained in a training program and that companies make all efforts to facilitate effective transfer of learning to the workplace.
Videos are very useful to ensure that information learned in a training program is retained and applied effectively. In his New York Times bestseller, Brain Rules – 12 Principles for Surviving and Thriving at Work, Home and School, John Medina states that when people hear information, they're likely to remember only 10% of that information three days later. However, supporting the information with a relevant image helps around 65% of people retain the information even after three days. Indeed, videos are the best tools to train your workforce.
Let us now look at 3 ways to use videos to train your workforce.
3 Proven Tips to Use Video-Based Learning for Corporate Training
1. Use short videos to welcome new employees
It is well-known that newly-recruited employees need effective onboarding, to help them "integrate" properly with your staff members. You can use bite-sized learning videos, each not more than 10 minutes in duration, to impart induction training to new hires. The videos can contain messages from the top brass of your company, welcoming fresh recruits and explaining the vision of your company.
Videos can also be used to educate fresh recruits about the policies of the company and the processes it follows, in an interesting manner. One of our clients in the manufacturing sector has replaced bland PowerPoint presentations with micro video-based online learning modules, to train its new workforce, and the initiative proved to be a resounding success. There is no reason other companies cannot do the same.
2. Go for video-based modules to train salespeople
Imparting proper sales training goes a long way in increasing revenues, and therefore, companies spare no efforts in training their sales folk well. Videos are very useful to deliver good training to salespersons in an engaging manner. One of our clients in the insurance space presents its sales staff short videos, containing interviews with customers, where the latter explain what they want. This initiative went a long way in helping learners understand the needs of customers.
It is a good idea to record "actual" sales conversations held by experienced salespeople and show them to novice sales reps. The videos will enable the learners to observe how veterans open the conversation, take it forward, and close the conversation. They can also see how senior sales personnel use their body language to communicate the intended message, effectively.
3. Educate staff on safety and compliance aspects
Video-based e-learning modules are well-suited to impart training on safety aspects, in a fun-filled and interesting manner. For instance, Virgin America uses a bite-sized video to impart mandatory training on in-flight safety procedures, in an engaging way.
One of our clients in the petrochemicals sector uses a micro web-based learning video to train its staff with a high degree of efficacy.
Videos are also very useful to impart training on sensitive compliance aspects, such as sexual harassment.
We thus see that video-based learning goes a long way in imparting good training. Hope you liked the tips shared in this post. How do you intend to use learning videos? We'd love to know.