Creating SCORM Packages: Explore Top 7 eLearning Authoring Tools
Let's embark on this journey to discover the world of SCORM-compliant eLearning authoring tools and unlock the full potential of your eLearning endeavors!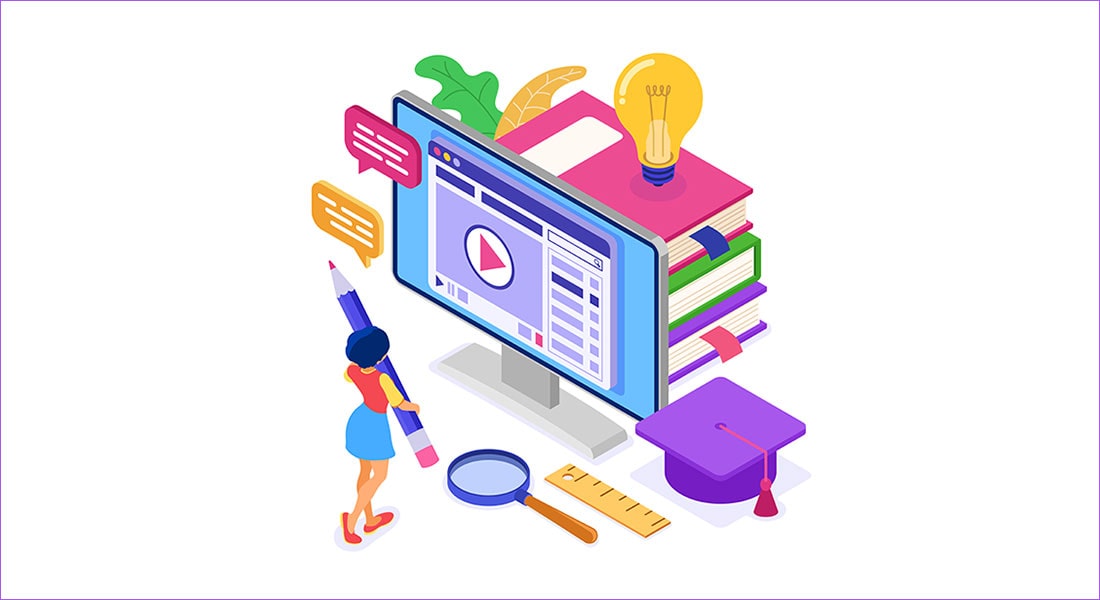 In the ever-evolving landscape of eLearning, the ability to create engaging and interactive digital content has become essential. Whether you are an instructor, instructional designer, or a business professional looking to train your team, the importance of delivering content that is both effective and easily integrated into various learning management systems (LMS) cannot be overstated. This is where SCORM, which stands for Sharable Content Object Reference Model, plays a pivotal role. In this comprehensive blog, we will explore some of the most popular authoring tools that can help you create SCORM-compliant content.
Confused Between So Many eLearning Authoring Tools to Create a SCORM Package?
Here are a few popular ones you can try -
Articulate Storyline
Adobe Captivate
iSpring
Lectora
Elucidat
dominKnow Claro
Adapt
Read on to learn about each of them in detail.
Understanding SCORM
SCORM is not a software or tool in itself; rather, it's a set of technical standards and specifications. These standards are designed to ensure that eLearning content, such as courses, quizzes, and multimedia presentations, can be created and packaged in a way that makes them compatible and interoperable with different LMS platforms. Think of SCORM as the universal language that enables eLearning content to speak seamlessly with different learning management systems, thereby enhancing the versatility and usability of your learning materials.
The Need for eLearning Authoring Tools
Creating content that adheres to SCORM standards can be a complex task, especially if you're not a programmer or a technical expert. That's where authoring tools come into play. eLearning authoring tools are software applications specifically designed to simplify the process of developing eLearning content while ensuring that it meets SCORM compliance. These tools offer user-friendly interfaces, templates, and various interactive elements that empower instructors and instructional designers to transform their knowledge and expertise into engaging online courses.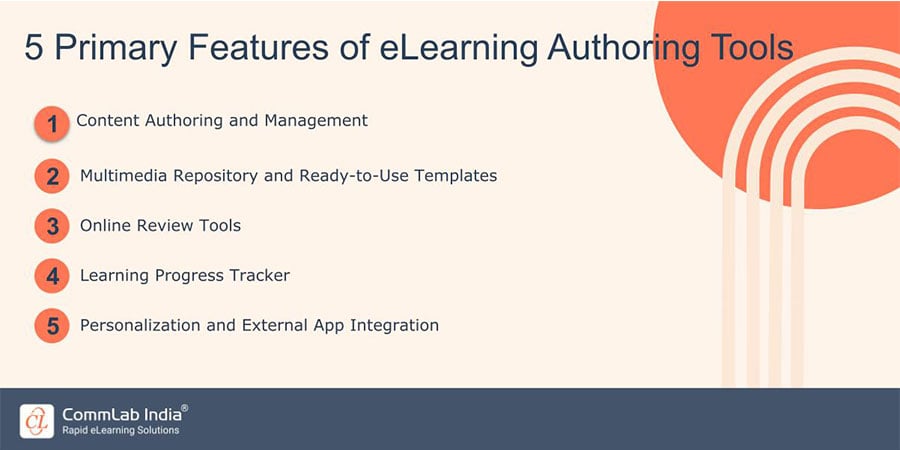 Let's explore a few popular tools that have gained recognition for their ability to streamline the content creation process, enhance learner engagement, and provide seamless integration with your chosen LMS(Learning Management Systems). Whether you're an experienced eLearning professional seeking new tools or a novice looking to embark on your eLearning journey, this list will equip you with valuable insights to make informed choices.
7 Popular eLearning Authoring Tools to Create a SCORM Package
1.
Articulate Storyline
Articulate Storyline is a highly popular and versatile eLearning authoring tool. It's known for its user-friendly interface and robust features, making it a top choice for instructional designers and eLearning developers. Storyline allows you to create interactive eLearning content easily as it supports the integration of various multimedia elements, including videos, audio, and animations. You can add triggers, variables, and conditions to create complex interactions. Storyline supports SCORM and Tin Can API (xAPI), making it easy to publish content that can be seamlessly integrated with LMS platforms.
2.
Adobe Captivate
Adobe Captivate is another well-established eLearning authoring tool that's known for its robust capabilities, especially in creating responsive and interactive content. Captivate is excellent at creating content that adapts to various screen sizes and orientations as well as enables you to publish content for desktops, mobile devices, and the web. It provides a wide range of interactive elements, including simulations, drag-and-drop activities, and branching scenarios. You can easily create software simulations and demonstrations. It supports both SCORM and xAPI, ensuring compatibility with most LMS platforms.
3.
iSpring Suite
iSpring Suite is known for its simplicity and integration with Microsoft PowerPoint, making it an excellent choice for those familiar with PowerPoint. iSpring Suite includes a powerful quiz maker with various question types. It offers a library of characters and interaction templates to enhance your content. It provides SCORM and xAPI support for seamless integration with LMS platforms. Content published with iSpring is HTML5-based, ensuring compatibility across devices.
4.
Lectora
Lectora is a robust eLearning authoring tool with a strong focus on customization and flexibility in course design. Lectora offers responsive design capabilities for creating content that adapts to different devices. You can also create complex branching scenarios and decision-making simulations. Lectora provides an array of interactivity options, including games and quizzes. It integrates with various content libraries and supports multimedia elements. Additionally, For advanced users, Lectora allows scripting for custom interactions.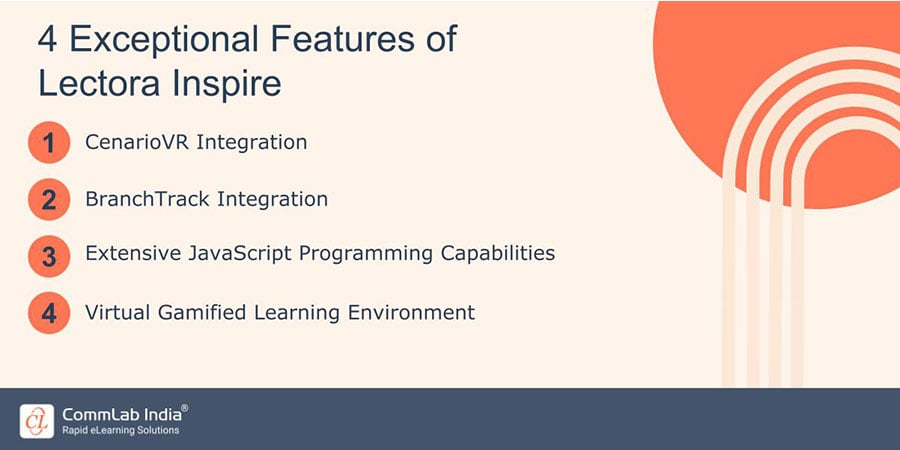 5.
Elucidat
Elucidat is a cloud-based authoring tool known for its collaborative features and ease of use. Multiple team members can collaborate on content creation in real-time. With a strong focus on responsive design, Elucidat ensures that your eLearning content looks and performs flawlessly across a spectrum of devices. Its library of pre-built templates and themes accelerates course development, while detailed analytics provide valuable insights into learner engagement. Elucidat's commitment to industry standards, including SCORM and xAPI support, guarantees that your courses integrate smoothly with any LMS.
6.
dominKnow Claro
DominKnow Claro is a web-based authoring tool suitable for creating responsive and adaptable eLearning content. Claro allows you to create content that adapts to different screen sizes. It offers collaboration features, enabling teams to work together on course development. Claro includes an extensive library of templates, images, and interactive elements. It's compatible with SCORM and xAPI standards for seamless LMS integration. With Claro, you can also create advanced interactivity, such as branching scenarios and simulations.
7.
Adapt Learning
Adapt Learning is an open-source eLearning authoring framework known for its flexibility and adaptability. Adapt is open source, allowing for customization and community-driven development. It emphasizes responsive design for content that works on any device. Adapt supports both SCORM and xAPI standards for LMS compatibility. Users with coding skills can customize and extend the framework to meet specific needs.
Wrapping Up!
Each of these eLearning authoring tools has its own strengths and weaknesses, making them suitable for different eLearning scenarios. When choosing the right tool for your project, consider factors like your team's skills, project requirements, budget, and the specific features that align with your content development goals. Here's a free tool for you to help you choose the right tool, that will align well with your training needs. So, why wait further, go check out our authoring tool finder, that too for FREE!