5 Reasons that Make Articulate Storyline 360 Every Training Manager's True Companion
Authoring tools are a powerful asset to create memorable eLearning courses. Read on to explore why Articulate Storyline 360 is the best bet.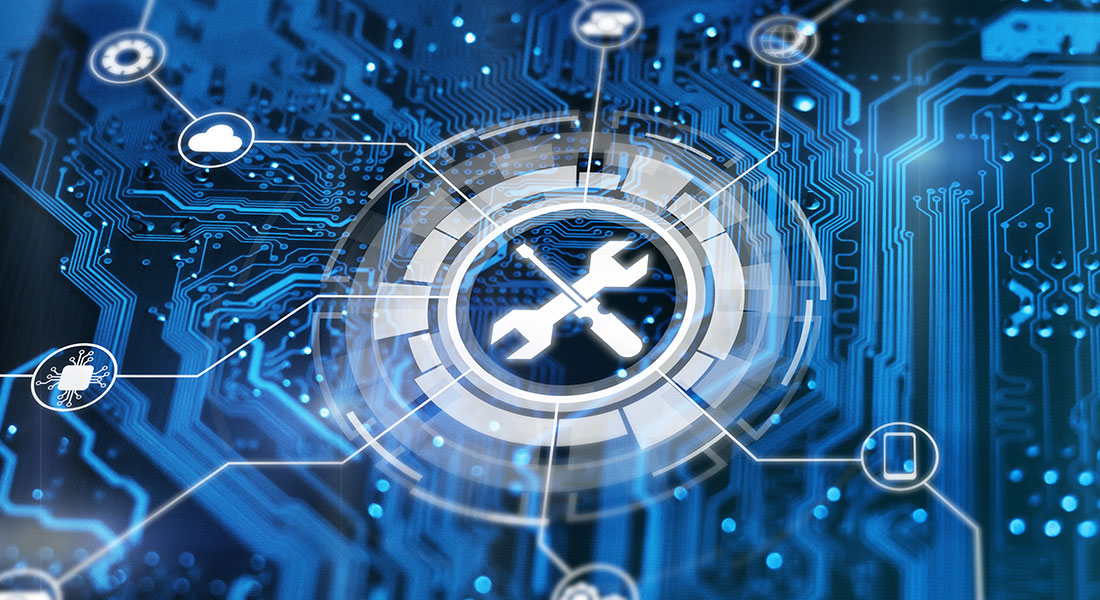 Let's face facts! Change is the only constant. Businesses are no exception. The ever-evolving dynamic business scenario has fueled the demand for continuous upskilling and reskilling of employees. To keep up with the pulse of the industry, L&D managers are constantly looking for ways to scale training initiatives to ensure continual learning. That's where buds the urgency to roll out training programs to match the increasing need for knowledge and skill development. And with the increasing popularity of digital learning formats, creating top-notch eLearning courses is the need of the hour. But how do you ensure the design and development of quality online courses in no time? Unleash the potential of an all-in-one powerful authoring tool — Articulate Storyline 360.
Articulate Storyline 360 is Buzzing Around the eLearning Space
And rightly so! Here are 5 reasons why its gaining popularity:
Intuitive User Interface
Powerful Interactivities
Wide Scope for Customization
Responsive Course Design
Easy and Seamless Publishing
Articulate Storyline 360 is a prominent eLearning authoring tool that has made its mark in the eLearning industry on the basis of its unique features and functionalities. The tool claims to design any course that can be accessed on any device. That sounds powerful! Let's explore the wow-worthy features of this amazing tool and discover why is it every training manager's true companion.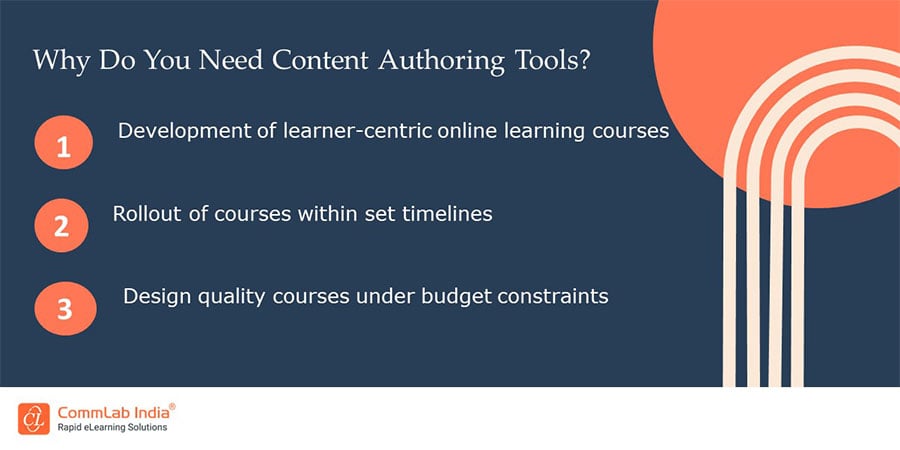 5 Reasons to Say Yes to Articulate Storyline 360
1. Intuitive User Interface
User-friendliness is the primary quality we look for in any authoring tool. Ease of use, open and simple navigation, and a short learning curve are the features that every instructional designer and developer looks for when it comes to designing memorable eLearning courses. Storyline 360 does just that and ensures easy authoring. With this authoring tool, even a beginner feels like a pro.
The tool offers you an intuitive user interface with open and easy navigation across the platform. With this authoring tool, eLearning courseware developers can switch between story view (bird's eye view of the entire course) and slide view (create individual slides and layers) in just a click. The question editor feature makes it easy to create quizzes. Editing is also simple as you can adjust and switch different zoom levels for precise editing. Storyline 360 has many keyboard shortcuts that help you work faster and deliver courses in no time. The tool also caters to the need of developing courses in multiple languages for global learners. You can localize the interface in multiple languages (Chinese, English, French, German, or Spanish) and carry out hassle-free eLearning translations.
2. Powerful Interactivities
Learner engagement is a crucial aspect when it comes to digital learning. With diminishing attention spans of mere 8 seconds, it is challenging to design eLearning courses that offer sticky learning and sustains learners' interest throughout the course. Worry not when you have Storyline 360 in your arsenal.
With this authoring tool, you have access to Content Library 360 which offers a variety of rich multimedia in the form of images, illustrations, and icons that add visual appeal to your eLearning courses. The tool also has a rich library of captivating customizable slide templates that allow you to design engaging interactivities. You can make use of the illustrated characters to build scenarios your learners could easily relate to. Storyline 360 also allows you to create software simulations faster as it segments the process into several step-by-step tutorials that are editable without re-recording.
3. Wide Scope for Customization
Modern learners are digital natives. Slide-based 'click next' courses are mundane and fail to charm diverse and dynamic digital learners. A conscious effort in designing courses that look different and offer an immersive learning experience pays its worth. Worried about the time and cost factors associated with high-quality interactive courses? Well, Storyline 360 is here to the rescue.
Using Storyline 360, you can customize course content, interactivities, and templates. The tool allows you to customize size, color, alignment, and text spacing. You can also adjust the duration of object animations on the timeline. The built-in templates are easily customizable. By using triggers, animations, and various transitions, you can transform simple interactivities into engaging gamified, scenario-based ones to enhance engagement.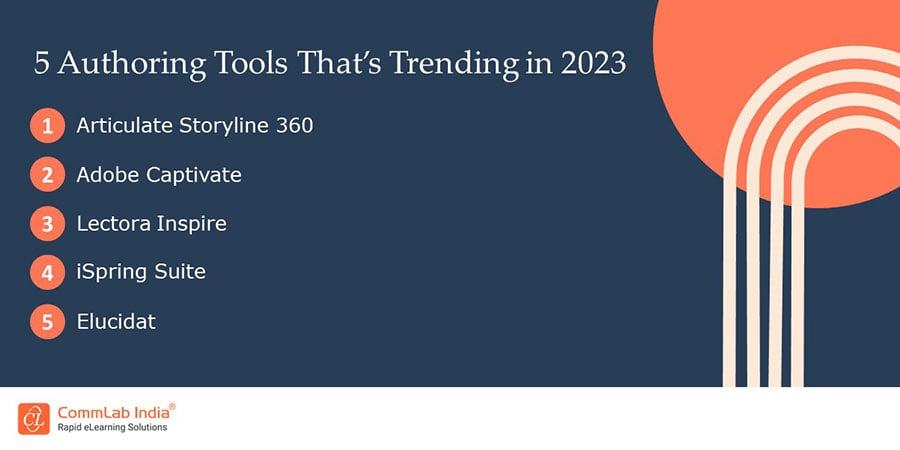 4. Responsive Course Design
Your learners must be using a variety of mobile devices — be it smartphones, tablets, laptops, or ipads. For any eLearning course to be a hit, responsiveness is a crucial factor. In this tech-driven modern era, with the advent of mobile learning and modern learners' preference for anytime anywhere learning, your eLearning courses need to be responsive to shine out. Let's see how Articulate Storyline helps design responsive courses that not only offer the desired flexibility but also facilitate just-in-time learning.
Storyline 360's responsive player ensures the best view of your eLearning courses on every mobile device, irrespective of the screen size and orientation. It hides sidebar menus and address bars of the browsers to optimize the screen space for a better view. The player delivers mobile-friendly playback controls optimized for any screen size. It also supports touchscreen gestures, allowing learners to drag, swipe, and pinch-to-zoom for a uniform view on any device of their choice. Design responsive courses using Storyline 360 and offer your learners a truly memorable mobile learning experience.
5. Easy and Seamless Publishing
Storyline 360 not only helps you create engaging eLearning courses but also helps you with publishing it the way you want — in terms of look, feel, and alignment across multiple platforms on various mobile devices with different screen sizes. The authoring tool allows you a sneak peek into the preview of your courses before publishing. All you have to do is click the device icon on the responsive preview toolbar. You can publish the course to Review 360 and gather feedback from various internal stakeholders. Publishing the course directly to Reach 360 augments the reach to a wider audience that includes your remote learners and other partners. If you are not sure about publishing the entire course in one go, you can publish only what you need, as the tool offers the flexibility to publish specific slides or modules.
Using Storyline 360 you can publish all your courses in HTML5 which ensures multi-device, multi-browser compatibility of all your online courses. The courses published using Storyline 360 are compliant with eLearning standards like SCORM, AICC, xAPI, and cmi5, which makes them ideal for hosting on learning management systems (LMS).
Watch this video to leverage Articulate Rise and Storyline 360 for rapid eLearning development
It's a Wrap!
The market offers a plethora of authoring tools, each with its own pros and cons. But, when you are looking for a tool that offers you a comprehensive all-in-one solution to your training needs and ease of use for your production team, Articulate Storyline 360 is the best choice. The tool with its powerful features and easy-to-use interface makes the design and development of your eLearning courses a breeze.
Eager to know if Storyline 360 is right for your business and learner needs? Well, access this amazing authoring tool finder to make the right choice.