5 Must-Follow Steps for Rapid E-learning Development Success
This blog explains 5 crucial steps that training managers need to follow for rapid e-learning development success.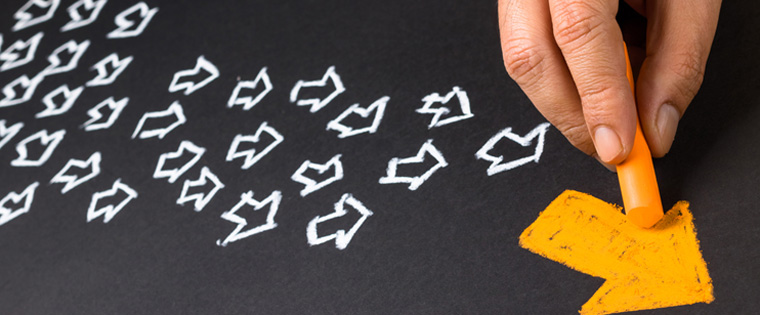 Each rapid e-learning project is different. Some of them address an urgent need for training, for example, a new product training for the sales team. There are other rapid e-learning projects that you know will need to be updated frequently, while there are others that have a short shelf-life. Whatever the kind of rapid e-learning project, as training managers it becomes your responsibility to ensure that the rapid e-learning course that you roll out is successful.
5 steps for success with rapid eLearning development
Set realistic training goals
Get content ready for development
Pick the right authoring tool
Use standardized templates
Follow an agile process
Here is a scenario that you can relate to. Beth, the training manager of ABC company was asked to roll out a training program for the sales team on new products. She had access to PDF documents and PowerPoint presentations on the new product. The product manager would be her point of contact and act as an SME to help roll out this training. The online course needs to be accessible on multiple mobile devices, for sales personnel on the go. Beth also has the responsibility of getting learners up to the mark in a timeframe of 2 months. At the same time, she needs to take care not to exceed the allotted training budget.
Beth knows that cost, time, and speed are priority for this online course, and hence proceeding with rapid e-learning development is a sensible decision. But how can she ensure the success of the rapid e-learning course?
Does the scenario above sound similar? Is there anything that you can do, as a training manager, to ensure the success of your rapid e-learning course? Absolutely! There are 5 must-follow steps for rapid e-learning development success. Read on to know more about these steps.
1. Set Realistic Training Goals
Before you proceed with rapid e-learning development, pay attention to the objectives that need to be achieved by rolling out the course. As training managers you need to be clear about the objectives that the training program needs to achieve. Be clear with the timelines of the project. Rapid does not mean that you can roll out a training program, as soon as you think of one. Though the time taken to develop an online course is cut down, a lot of careful planning goes into a successful rapid e-learning course.
What do you expect learners to achieve after taking the training program? How relevant is the training program to learners? Is the online course going to be a single module, or a curriculum which covers basic, intermediate, and advanced knowledge on a particular product or subject? Do you need to test learners on their understanding of the new product? If you have answers to these questions, proceed to the next step.
2. Get Content Ready for Development
The SME has a key role to play in rapid e-learning development. While the SME is an authority on the subject of training, he/she may not notice gaps in content. As training managers, you have the responsibility of checking if the content follows a logical structure, and whether there are any gaps in the content. If yes, discuss with the SME and close the content gaps. To roll out your rapid e-learning course within specified timelines, the content needs to be ready for development.
3. Pick the Right Authoring Tool
One of the secrets to successful rapid e-learning development is selecting the right authoring tool. The best authoring tool may not always be the right tool. Choose the tool depending on your need. For example, if you have to convert text heavy content to simple e-learning courses, and also need it translated in multiple languages, Lectora would be the apt tool. If you have to roll out a software or application training program, Adobe Captivate can be used to develop simulations. Articulate Storyline or iSpring is the preference when you have to convert PowerPoint presentations to rapid e-learning courses.
Consider the features of a tool, the type of e-learning course that you need, and if budget is a constraint, consider the cost too, before picking the right authoring tool for rapid e-learning development.
4. Standardize Templates
Using standardized templates can save time and cost in rapid e-learning development. Rapid authoring tools offer the flexibility to choose templates that are pre-designed. If you have to assess learners post course completion, there are templates available to create quick, interactive assessments.
Standardizing templates can provide learners with a consistent learning experience. Standardizing focuses on visual design, and creates a 'branding' that learners can recognize in the online training programs rolled out by your organization. Also, templates can be customized and reused in subsequent courses to cut down cost, as well as time spent in rapid e-learning development.
5. Follow an Agile Process
Whether you plan to outsource the rapid e-learning course, or develop it in-house, following an agile process can go a long way in contributing toward the success of rapid e-learning development. Set expectations in the preparation phase and get the project off to a savvy start. Be clear with your expectations on how the end-product must look like, in order to avoid disappointments later on.
Review a prototype of the course in the design phase. A prototype is a representation of the visual, textual, and functional elements of the course. It provides stakeholders an understanding of how the course will look and work. If you have any suggestions or changes, you will need to get that done now. If you as training managers, fail to review the prototype thoroughly, and suggest changes later on, it will only add to the project cost and you also lose out on valuable time. Prototyping plays a crucial role in the agile process.
Continue the review process in the iterative development phase, and evaluate it for training effectiveness. Working closely with the SME, and collecting feedback from all the stakeholders involved in the rapid e-learning project, can ensure that you are ready with an online training program that provides an engaging experience to learners', and also meets the organization's goals.
When you follow the steps mentioned above for rapid e-learning development, you can come up with online training programs that accelerate the proficiency of employees, and help the organization stay ahead of competition. All it takes is some time and effort, and you can be sure of rolling out a world-class training program for employees in your organization.
If you have done your bit to implement rapid e-learning courses in your organization, do share your experiences.