The Popular Trio of Rapid Authoring Tools for Custom E-learning
In the hands of an instructional design expert, the three rapid eLearning authoring tools discussed in this blog can be leveraged to accomplish the toughest of requirements in a fraction of the time. Read on to know more.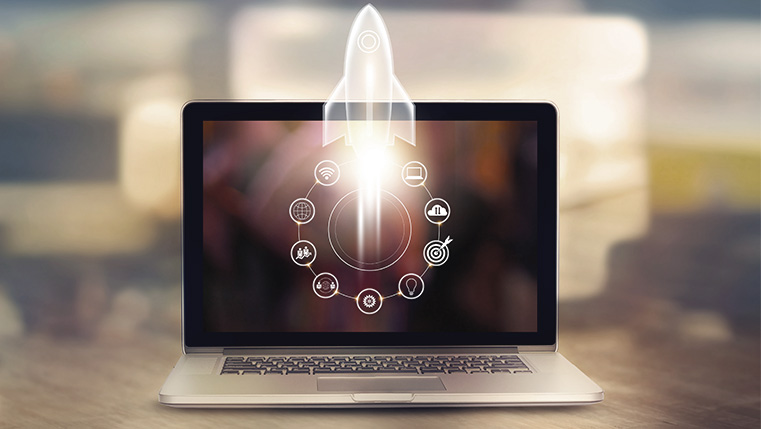 When it comes to custom eLearning development, time is of the essence. And when the 'need' is necessary, following the usual development cycle is not necessary. To avoid the shortcomings of the traditional methods, courseware designers use rapid authoring tools, owing to their faster delivery model and low development cost benefits. Although these tools help designers create custom online courses quickly, they still deliver engaging content. But the big question is how to choose from the list of almost hundred rapid authoring tools available in the market?
3 Rapid Authoring Tools for Custom eLearning
3 popular rapid authoring tools for responsive custom eLearning are:
Articulate 360 – For its extensive content library and support for online reviews
Adobe Captivate – For its capability to create high-quality simulations.
Lectora Inspire – For its stock asset library and a variety of assessment templates.
In this blog, we will examine three popular rapid eLearning tools that are used to customize training content. We will also look at some unique features each of these tools offer, that make them stand out from the rest of the options.
1. Articulate 360
Articulate 360 is software bundle that lets courseware designers work on interactive e-learning courses. It includes applications that make it easy to design and develop online learning, right from the authoring process to joining forces with stakeholders and Subject Matter Experts to create the final product.
As we have been discussing, time is of the essence when it comes to eLearning development.
Content Library
The content library in Articulate 360 allows designers to browse through a library of slide templates and add them to online learning courses. This dramatically speeds up the development process and at the same time, keeps courses visually appealing. Designers can bring a realistic component to courses by adding high-quality photographs, a wide-variety of icons or vector graphics, high-definition videos, and characters which are both photographic and illustrated.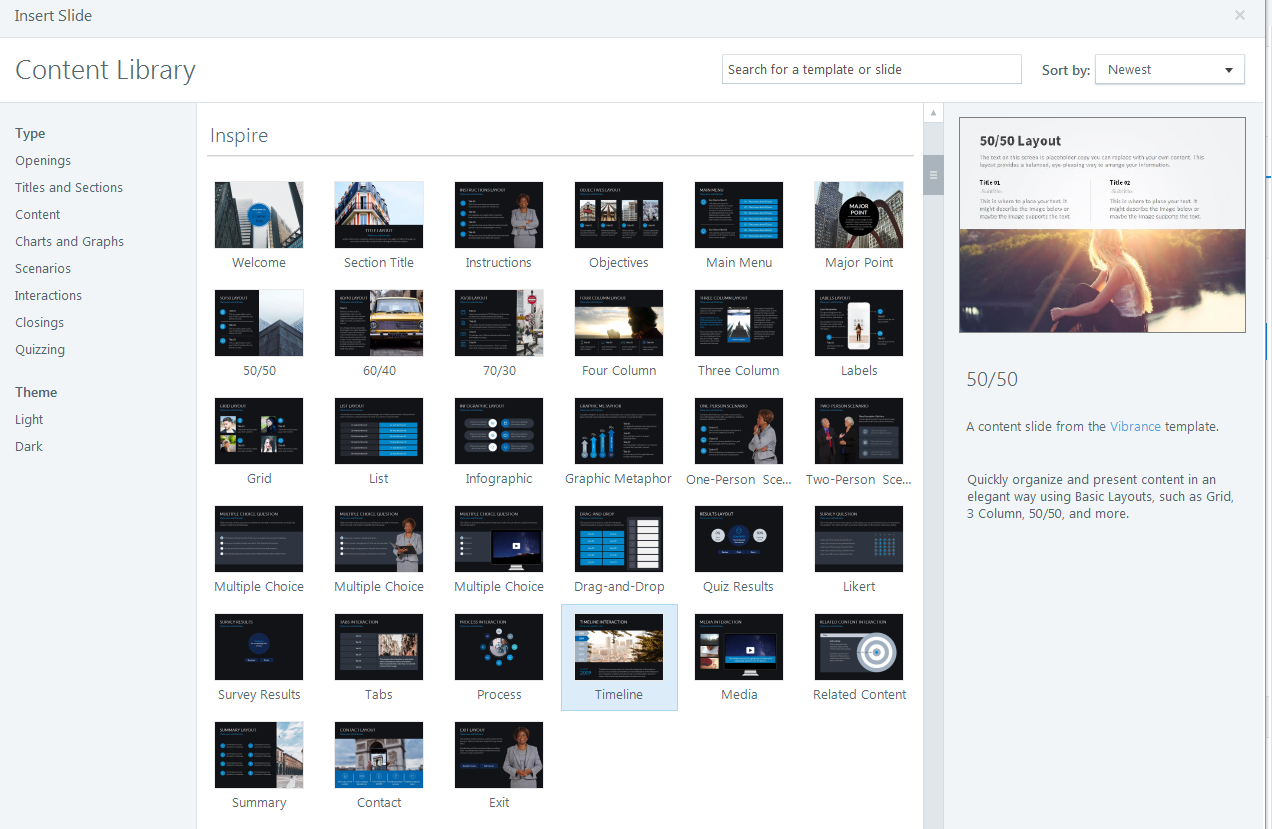 Support for Responsive and Mobile Learning
Today's learners are multi-device learners which means that creating only desktop courses will not cut the cloth. Thanks to Articulate 360's support for responsive learning and mobile learning, eLearning designers can tailor courses that run on multiple devices such as iPads, Android tablets, and smartphones.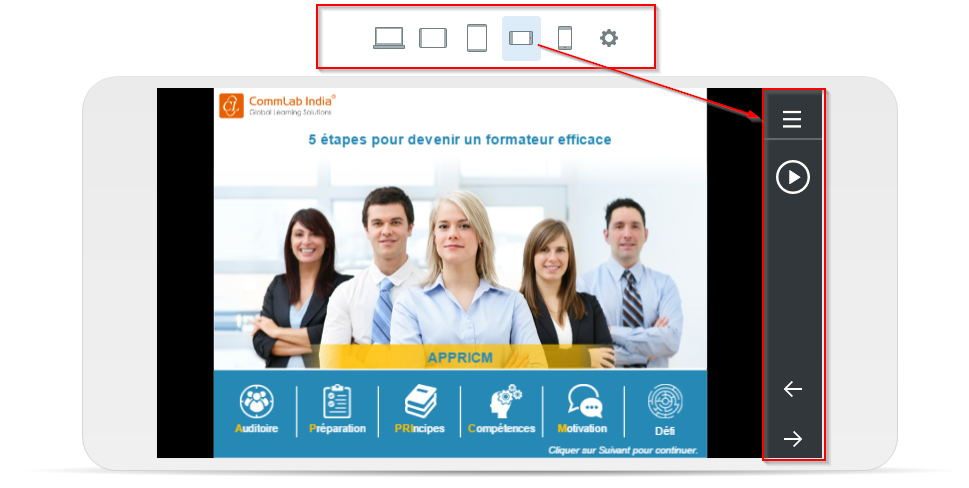 Collaborate with the Stakeholders/SMEs
The ability of stakeholders and clients to give feedback is invaluable to any eLearning project. Articulate 360 solves this problem with ease. With its online reviewer, designers can stay in constant touch with SMEs, and get continuous feedback without the SME having to have the same application.
2. Adobe Captivate 2017
Adobe Captivate is one of the popular eLearning tools among designers because it is a one-stop solution for all rapid, responsive, and HTML5 eLearning requirements.
Screen Capture for Creating Simulations
The screen capture facility allows designers to create robust simulations that play seamlessly across multiple devices. A good example of these simulations being useful is software simulations in the IT industry, where learners can gain a hands-on experience on newer software or other applications before actually working on them.
Simulations for application training make learners better prepared and help them learn the nuts and bolts of the software before starting actual work on it.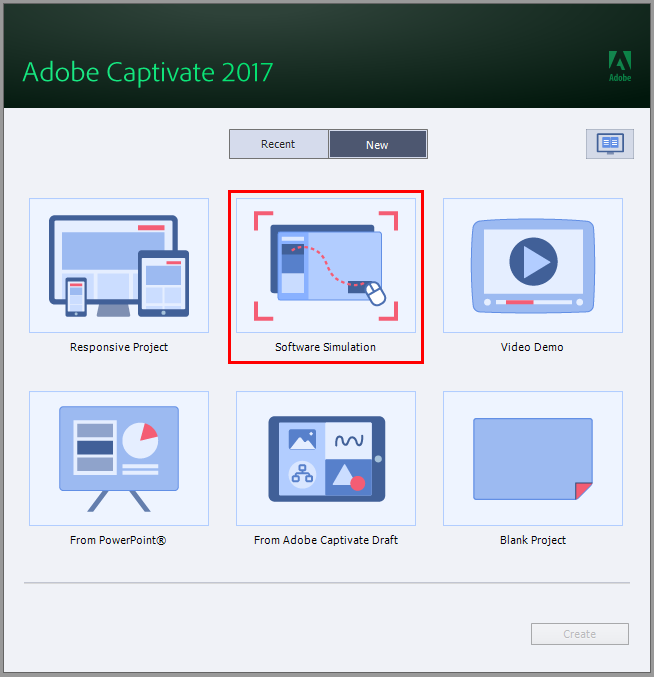 Convert PPTs to HTML5-based E-learning
A few years ago, the usage of PPTs in classroom training was predominantly high. However, with the advent of online learning, their usage has slowly faded. But organizations who are making the migration to eLearning can reuse the content in these PPTs and repurpose them into the latest HTML5 e-learning courses. Adobe Captivate lets designers import PPTs and retain the text, shapes, audio, and animations, and publish them directly to HTML5.
Create Scenarios for Experiential Learning
Scenarios are an ideal way to engage learners and reinforce learning objectives. As opposed to simply reading content and clicking through, scenarios force learners to put their knowledge to use and see the skills in action. In this regard, Adobe Captivate comes with a number of built-in templates to develop branching scenarios easily. Templates, as you might have guessed, eliminate the need for developing scenarios from scratch. Designers can customize these templates according to the client's training needs to achieve the required learning outcomes.
3. Lectora Inspire 17
Access to the Stock Asset Library
Lectora Inspire 17 provides access to its stock asset library which includes over 2 million images, graphics, sound effects, videos, and more. The asset library saves time and makes the development process go much smoother. For example, when developing scenarios using Lectora Inspire, designers do not have to create background images from scratch. They can simply drag and drop the desired image or graphic into the project from the library.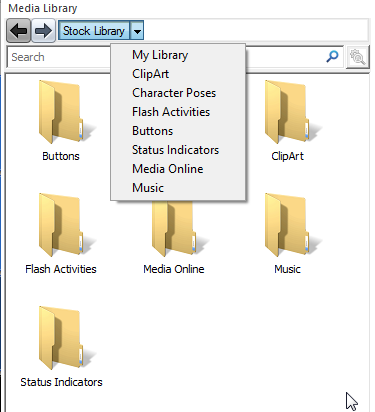 Make Legacy Courses Responsive
Flash-based courses are not mobile-compatible and if you are an organization that wishes to convert your legacy courses to responsive courses, then Lectora is a good option. The tool offers responsive page designs which are designed specifically to automatically adjust to other devices. These wireframes are a perfect example of rapid eLearning as they help designers speed up the process of conversion and save a considerable amount of time.
Create Meaningful E-learning Assessments
In an eLearning course, it is no longer enough to simply include an assessment. Within the assessments, learners must be given constructive feedback in order to enhance their learning experience and help reinforce learning. In Lectora, you can choose to create pre-tests, randomized tests, or final assessments in which the learning activity can be easily tracked with a learning management system (LMS).
Designers can use nine different types of question types offered by Lectora Inspire to create meaningful assessments including True/False, Multiple Choice, Matching, Drag and Drop, among others. Feedback can be displayed to learners after each question, letting them know the reason a particular response is correct or if it's incorrect, why it is incorrect.
To round it all up, here is a small table that explains the unique features each of the tools offer:
TOOL

UNIQUE FEATURES

Articulate 360

Content Library that offers slide templates, characters, photographs, videos, vector graphics
Supports both Responsive and Mobile Learning
Online Reviewer for easy collaboration with Stakeholders and SMEs

Adobe Captivate 2017

Create high-quality simulations with the built-in screen capture facility
Easily convert PPTs to HTML5-based eLearning
Built-in templates to develop branching scenarios

Lectora Inspire 17

Stock Asset Library with access to over 2 million stock elements including images, sound effects, videos
Good Flash-to-Responsive eLearning converter
Nine different types of assessment templates with the option to offer customized feedback
As you can see, these tools have a wide range of flexibility when it comes to developing engaging and high-impact training for the modern learner. In the hands of an instructional design expert, these three rapid eLearning tools can be leveraged to accomplish the toughest of requirements in a fraction of the time.
The biggest reason organizations go for rapid eLearning is to save valuable development time so that they get the training up and going. These three tools when combined with the right instruction design expertise are more than capable of delivering courses on time.