The 2017 Year End Review: What's New in E-learning Authoring Tools
This blog shares the latest versions of 4 eLearning authoring tools released in 2017.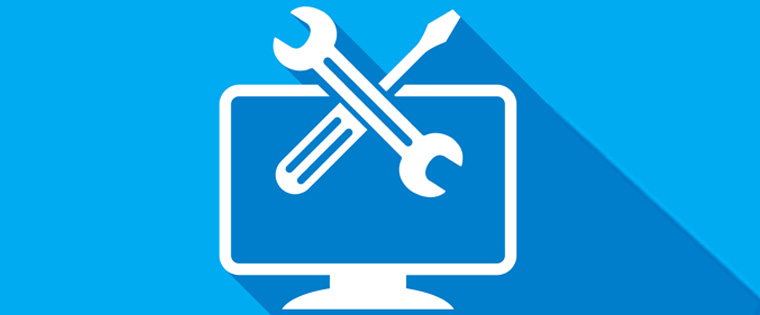 We have come to the end of 2017. It's time to look back and reflect on what has happened. Authoring tools have a significant role in the arena of eLearning. Let's see the major developments that have taken place in eLearning authoring tools this year.
1. Storyline 3
Articulate released the latest version of its flagship product "Storyline 3" in April 2017. This version is power packed with features such as a new responsive player, customizable closed captions, better HTML5 output, interactivities in new styles such as dial interactions, trigger events, and motion path enhancements. It also has a bunch of productivity enhancements.
With all these new features, Storyline 3 delivers a responsive multi-device experience. Closed captions in video and audio make your courses more accessible for physically challenged learners. Better HTML5 output makes it easier to deliver courses to learners with tablets, iPads, iPhones, and smartphones.
Storyline 3 is the new version of Storyline 2 and not a part of Storyline 360.
2. Adobe Captivate 2017
Adobe Captivate released its latest version "Adobe Captivate 2017 Release" in April 2017. The new version has features such as the conversion of legacy courses into fully responsive learning, beautiful fonts & style consistency across devices, and a lot of scope for customization.
Fluid boxes allow course developers to produce Responsive eLearning courses in no time. Text or objects inserted in these boxes get aligned automatically as per device screen sizes and web browsers.
'Typekit Integration' maintains good typography and font style consistency throughout courses, across devices. Customizable closed captions are useful for slide videos and they help in creating section 508 compatible courses that meet accessibility standards.
3. Lectora Online 4.0 and ReviewLink 3.5
Trivantis released the latest version of its online authoring tool 'Lectora Online 4.0' and online course reviewing solution 'ReviewLink 3.5' in November 2017. This authoring tool's latest version features mobile and responsive learning enhancements. The popular feature in Lectora's 'Responsive Course Design' makes it easier to create multi-devices courses.
Lectora Online 4.0 allows free integration with BranchTrack, a tool which helps eLearning developers create interactive and engaging scenarios easily in their online courses. It also includes a new Seamless Play publish facility that enables hassle-free transitions within courses and enhances publishing options.
Evaluating responsive courses is easier with ReviewLink 3.5. The new device preview toolbar allows you to review online courses faster by toggling between Phone, Tablet, and Desktop views, and rotate to landscape or portrait orientation from the browser. Both these versions help improve mobile-compatible eLearning development.
4. iSpring Suite 8.7
iSpring Solutions, a leading e-Learning software and services development company released the latest version of iSpring in March 2017. The authoring toolkit iSpring Suite 8.7 is fully loaded with features that significantly speed up the process of eLearning development.
The latest version iSpring Suite 8.7 help organizations rapidly convert their instructional material into engaging e-learning that can be accessed from multiple devices, ranging from desktops to mobiles.
The latest version of iSpring suite introduced a new tool 'iSpring Flip'. iSpring Flip instantly transforms Word, PDF, and PowerPoint files into interactive e-books with animated flipping pages in an HTML5 format, compliant with all modern e-Learning standards.
These four tools are the major developments in the field of eLearning authoring tools this year. Capitalize on these authoring tools to simplify your eLearning development and create engaging courses in no time..!