3 Reasons You Should Include Mobisodes in Online Training
What are mobisodes? Can you use them for online training? Yes, you can! Here are 3 reasons you should use mobisodes in online training.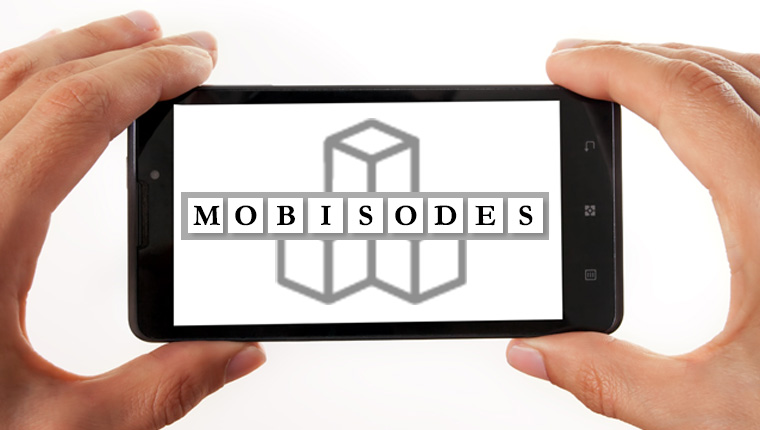 Maintaining learner concentration in workplace training has been stirring constant discussions in the training industry for over a decade now. I'm sure you would second me on this. We often come across research proclaiming the rapid decline of our attention span. While critics are still figuring out whether a goldfish has better focus than humans, one aspect is quite clear, the manner in which we pay attention and process information has undergone drastic changes.
3 Reasons Mobisodes Work in Online Training
3 characteristics of mobisodes that work in favor of online learning:
Universal format
Flexibility to be used in various contexts
Focus on individual learning objectives
This can be due to many reasons including advances in technology and the advent of digital devices, to social media and much more. With training sessions surely going beyond seconds, how is your organization planning to keep your employees engaged while catering to their short attention spans? Well, say hello to the latest trend on the block – mobisodes – in your online training program!
What are Mobisodes, by the Way?
The term 'mobisodes' is a blend of the words, mobile and episode, coined and trademarked by the US broadcasting giant Fox in the year 2004. Mobisodes were introduced as episodes of television drama series that were condensed and broadcasted to be specifically viewed on the screens of mobile phones.
Fox made the first mobisodes on the cult television series '24: Conspiracy', a series of 24 one-minute episodes in conjunction with the mobile phone company Vodafone. These micro videos were all about perpetuating mobile entertainment initially; now there is a shift in how they can be used, even for corporate training.
Designing mobile learning courses for corporate training comes with its own share of design considerations. For instance, the environment in which learners will access the mLearning courses, the time your learners can spare for learning, how they wish to learn, and much more. Mobisodes cater to all these aspects by providing in-context information using a video-based storytelling approach which is engaging, and bite-sized, enabling easy consumption for learning on-the-go.
If your organization is looking for simple solutions for mobile learning, opting for mobisodes in online training is the way to go! But, how are mobisodes relevant to online training?
3 Characteristics of Mobisodes that Work in Favor of Online Training
1. Universal Format
The main characteristic of mobisodes is that they are short MP4 videos. MP4 videos are Hyper Text Markup Language 5 (HTML5) compatible, which offers two important benefits.
The first being MP4 videos can be accessed on any device. So, your learners have the freedom of accessing learning content on their desktops, laptops, or mobile devices such as tablets and smartphones running on different operating systems (iOS, Android, or Windows). Your learners will enjoy the same learning experience, irrespective of the screen size of the device they use to view the mobisode. If you make these MP4 videos SCORM-compliant, you can even track learner usage.
Secondly, MP4 videos being HTML5-compatible allows to future-proof your eLearning courses. In case your organization has a considerable number of eLearning courses without source files for conversion from Flash to HTML5, converting them to MP4 videos is one way to proceed! You can breakdown lengthy courses into mobisodes for catering to the current learning need of learning-on-the-go.
HTML5 is an open web markup language recognized by the World Wide Web Consortium (W3C) and incorporated in all major modern-day browsers. It offers a long-term option for your digital learning courses. And considering how micro videos have started to commander the feed of all major social media platforms (Instagram or Snapchat), it makes much business sense to leverage the potential of mobisodes in your eLearning framework.
2. Flexibility to be Used in Various Contexts
The beauty of mobisodes also lies in the fact that you can utilize this modern-day format as part of your blended learning program, in an eLearning curriculum, or as standalone learning assets. How? Mobisodes can be used to create a series of videos of your classroom training sessions or eLearning courses, instead of one single video.
So one video can provide an overview, one can capture a single learning point, and one can refresh learner knowledge on completion of formal training. Having a series of videos allows you to cover more than what a single video can cover at once. What's more?
Your organization need not develop content from scratch since the content used in existing classroom sessions or eLearning curricula can be used for mobisodes as well.
Breaking down topics covered in a training session into individual videos will allow your learners to quickly look for content at their time of need and watch the most relevant mobisodes, thus functioning as effective just-in-time performance support.
You can reuse individual videos segmented by topics in different training programs. Segmenting videos also makes the process of updating content much faster and less expensive.
3. Focus on Individual Learning Objectives
Another characteristic of mobisodes is their nature of being crisp and short – up to 5 minutes long. While lengthy videos are well-suited for desktop-based eLearning courses, shorter videos are more suited for learning on mobile devices. Why?
Mobisodes utilize the shorter duration to their advantage by covering one learning objective in each video. A single learning objective keeps mobisodes in online training focused. Instead of overwhelming the learner with extraneous information on-the-go, mobisodes utilize the power of strong narrative and visuals to keep the learner hooked throughout the module.
Additionally, mobisodes are designed to be lively and are written and delivered in a more informal and fun way compared to conventional bite-sized eLearning videos. This in turn results in better retention and more consumption since your time-stricken learners will be clearly interested in sparing 5 minutes for engaging content that's bound to benefit them at work.
Needless to say, mobisodes in online training also help your learners understand and transfer knowledge to application better since each mobisode is directly linked to an action a learner must perform on the job.
Evidently enough, mobisodes in online training offer a range of benefits including:
Reduced cost of development since existing content can be reused
Increased consumption due to their bite size
Reduced loading time due to a smaller file size
Reduced view time
And in case you think disseminating learning through mobisodes will restrict you from tracking learning activities, here's news for you! The latest learning technology standard, xAPI allows tracking of minute details such as learner time spent watching a mobisode, number of times a module is watched, and much more.
Now, that you know how mobisodes are creating a niche for themselves in the training industry, move one step further by knowing the latest eLearning trends of 2019. Here's an eBook on "eLearning Trends 2019: The View from the Trenches" that you can download for free to know the trends that are making it big this year.