7 Best Practices While Creating Microlearning Videos for Employee Training [SlideShare]
Microlearning videos are a great way of training employees since they are interactive, are easily accessible, and have better retention! Let's take a look at 7 best practices to create microlearning videos for employee training.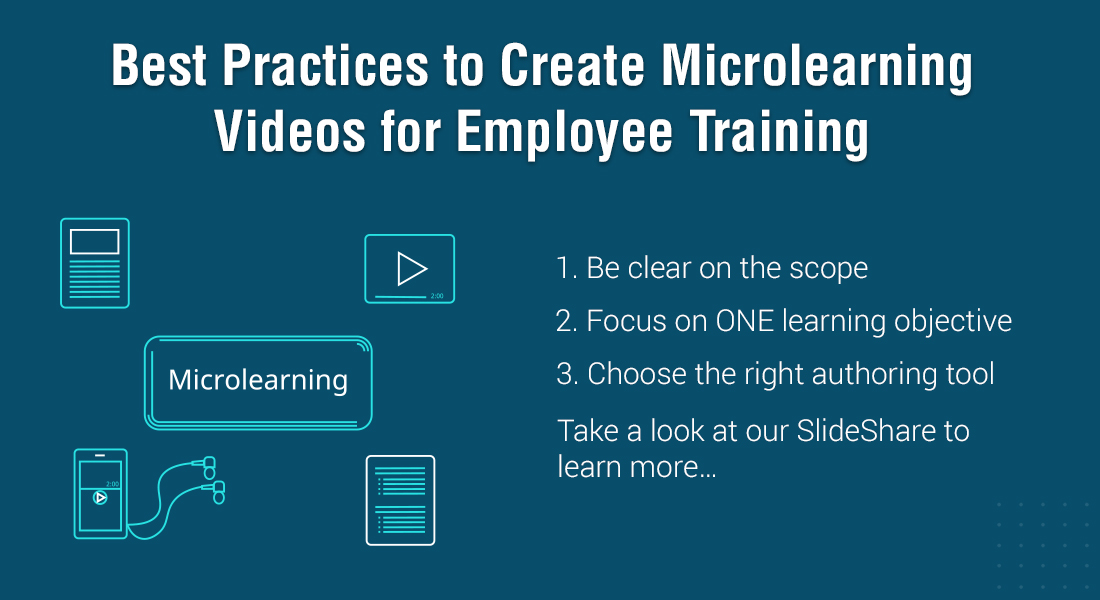 These days, most people watch microlearning videos without even being aware of it! The cooking videos on Instagram are a perfect example. Every time you see a video advertisement on YouTube or Facebook, you are actually watching an informal microlearning video.
Microlearning is equally popular when it comes to training as well. Microlearning offers bite-sized content for learners, each focusing on a single learning objective. Its increasing popularity is due in part to dwindling attention spans, advancing technology, and the rising incidence of remote workers. Microlearning offers mobile-friendly design and promotes continuous learning. Though it uses different formats such as videos, infographics, PPTs, etc. microlearning videos are especially popular among the millennial workforce.
But creating a good microlearning video is not as easy as it seems! You need to follow some best practices to create a perfectly balanced microlearning video.
What are these best practices? How do they help? Here are the answers:
Keeping these best practices in mind will help you and your organization leverage the benefits of microlearning to train your employees most effectively.
Wondering where microlearning fits in your learning strategy? Our eBook has all the answers.