Why Use Lectora Inspire for Mobile Learning? 5 Compelling Reasons
With the proliferation of mobile devices, mobile learning has become inevitable for corporate eLearning. Let's see how Lectora makes mobile learning development easy.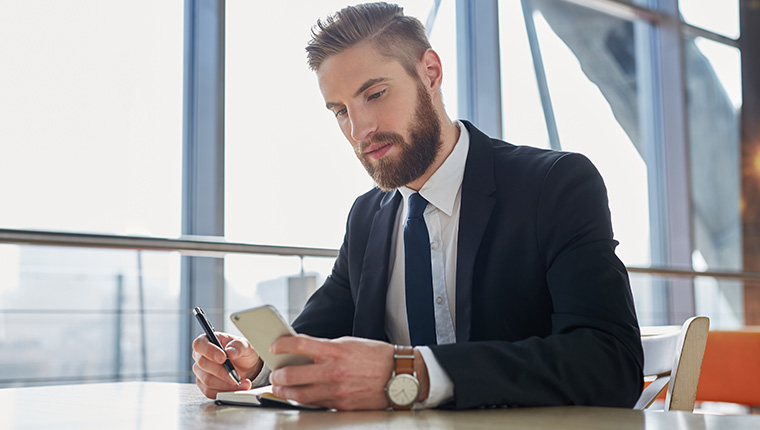 As companies expanded globally and employees became more mobile, the quest for solutions that would keep pace with the changing learning requirements of modern learners began. A transformation to mobile learning became inevitable and new versions of eLearning authoring tools with responsive and multi-device compatible features emerged. Trivantis' Lectora Inspire was the first rapid authoring tool that facilitated multi-device learning by supporting the HTML5 format. Here are 5 compelling reasons Lectora is one of the popular go-to options for mobile learning.
5 Compelling Reasons to Use Lectora for Mobile Learning
Makes Flash courses mobile compatible
Displays courses seamlessly in the Portrait mode
Seamless integration of audio and video files
Tracks the performance of mobile learners
Works as an app for performance support
Why Lectora for Mobile Learning?
1. Makes Flash Courses Mobile Compatible
Do you have Flash-based eLearning courses waiting to be made mobile compatible? Are you looking for authoring tools that would rapidly convert Flash courses into the mobile compatible HTML5 format?
Convert Flash to HTML5 to make them accessible on multiple devices such as laptops, smartphones, and tablets. As discussed, Lectora is the one of the first authoring tools to support HTML5 output for delivering online courses that are multi-device and multi-browser compatible.
Lectora has simplified the conversion of Flash elements to the HTML format. You can have backend coding by adding JavaScript to convert Flash to HTML5 and thereby make them mobile compatible. Another way of converting is to remove all Flash interactions from the old eLearning courses and recreate them using Lectora.
The 'What You See Is What You Get' (WYSIWYG) feature of Lectora eases mobile learning by ensuring content is user-friendly, regardless of relying on a mouse or just a fingertip.
The 'single click publishing option' of Lectora helps to quickly publish courses with HTML5 output to SCORM/xAPI standards. Once published to an LMS, you can easily provide learners instant access to the courses on their mobile devices as well as desktop computers.
2. Offers Templates for Responsive and Rapid Development
Have you experienced learners complaining about the absence of images and media in their iPads that were visible on the desktop version of eLearning courses? Would you like to provide them an immersive learning experience on mobiles, same as the desktop version?
Lectora makes mobile learning a breeze. It has released its responsive course design version – Lectora 17 to facilitate the rapid and easy development of mobile-friendly courses. The responsive feature of Lectora allows course content to respond and fit to the changing screen size and dimension of the device in use.
In other words, Lectora alters the course content in a way that is best suited for each learner's device, rather than hiding it from mobile learners. By presenting every element in the course such as images, media, and text across every device, we provide learners the best possible learning experience.
Additionally, using Lectora for mobile learning, you are at the advantage of leveraging its ready-to-use responsive templates that facilitate the rapid development of multiple courses with a consistent look. For one of our clients who had 1500 Flash courses to be made mobile friendly, we developed templates in Lectora for different screen types. This helped standardize templates rather than creating one for every new course, thus saving time and effort.
3. Facilitates Seamless Integration of Audio and Video Files
In comparison to its earlier versions, Lectora 17 is more focused and dedicated toward mobile learning. The Seamless Play feature enhances learner experience in this regard. Taking the advantage of this feature, you can auto play any audio or video file and turn them off when not required. The Seamless Play feature prevents the HTML page from loading each slide as a fresh page.
When you choose the 'Publish for Seamless Play' option, the course transitions smoothly from one slide to the next without the white flash that's normally noticed. If your mobile device is set to auto-start for media files, you can have videos within the course as well as audio narration play automatically as soon as the slide loads.
4. Tracks the Performance of Mobile Learners
By providing mobile learning solutions we empower learners with the freedom to self-learn. However, you will need to know how well they are performing, how much time they spent on each module, and how well they performed in the assessments. All this can be achieved by tracking learner progress with the help of an LMS that uses SCORM standards. Lectora 17 is a popular authoring tool to develop SCORM-compliant responsive courses.
Once the SCORM is enabled, your LMS tracks and gives complete report on the duration of usage, time of access, as well as the completion status of each learner.
5. Works as an App for Performance Support
Accessing online content through a native app can be an ideal choice to reinforce training as well as to provide performance support. However, developing an app demands technical training. But if you don't have enough resources to develop performance-support apps, no worries! Lectora Inspire has made your job easy.
Develop a mobile app with tools such as PhoneGap and Eclipse. The responsive and editable HTML output code will enable you to copy the course files developed in Lectora to the mobile app. Once the course is uploaded, your LMS can track the already SCORM-compatible course files.
Thus, with Lectora enabling mobile learning, learning is no more restricted to desktops. Lectora allows organizations to make mobile learning part of their training strategy easily and augment the overall learning experience.
You have now realized the potential of mobile learning and why Lectora is a popular choice to implement mobile learning. However, when rolling out mobile learning in your organization, it is essential to offer nuggets your learners would prefer accessing at the moment of need – whether it is before meeting a client or before executing a complicated task. To learn how you can increase the impact of mobile learning by conducting a proper training needs identification, read our eBook on the eLearning trends for 2019 now!