Meet the Demand for SCORM Compliant Mobile Learning with Lectora 17
In this blog we shall see why Lectora is ideal to create SCORM compliant mobile learning courses.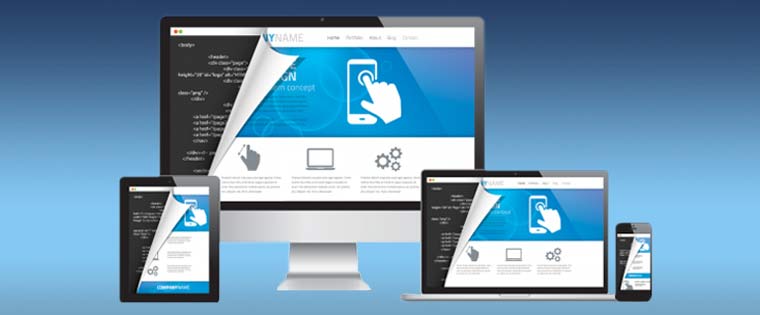 If developing a mobile learning course is one big hurdle, then tracking learner progress is yet another. You will want to see how well your learners did, how long they spent on each course, and how well they fared in the assessments. All this information can be tracked by an LMS using SCORM (Sharable Content Object Reference Model), a set of e-learning technical standards.
A number of authoring tools are available in the market to develop SCORM-compliant courses. The most popular ones include Articulate Storyline, Adobe Captivate, iSpring, and Lectora 17.
In this blog, we shall see why Lectora is ideal to create SCORM-compliant mobile learning courses.
SCORM-Compliant Tracking
Courses developed in Lectora seamlessly integrate with almost all SCORM-based Learning Management Systems (LMSs). Your SCORM course will be ready to communicate with the LMS and track learner progress in a course. By enabling SCORM, you can track courses, surveys and assessments, and get full reporting on the usage, access, and completion status.
It is very easy to make your course SCORM compatible just by selecting a few settings in the tool. You will need to select the "AICC/SCORM/xAPI for LMS/LRS" option before you start developing the course. Under SCORM options, you will have a lot of SCORM versions to select (SCORM 1.2 and SCORM 2004); once you select the SCORM conformance level, select the HTML options in the SCORM dialogue box. It's as easy as that, your course is now SCORM compatible and also responsive to work on all devices.
Seamless Access on all Devices
The responsive course design feature in Lectora allows you to design courses in the desktop view, and Lectora will automatically fluid objects to retrofit on mobile devices. You can then make customizations for each view to fit your devices! Also, the Publish for Seamless Play feature in Lectora facilitates hassle-free access to courses published to the web, by eliminating screen wipe. Furthermore, this feature makes the use of page narration and videos easy for mobile learning.
Native Mobile Application
Developing a mobile application needs a lot of technical capabilities, but Lectora makes it simple. The advantage with Lectora is that its responsive HTML5 output code is editable. Once you develop a mobile App using tools such as PhoneGap and Eclipse, you can copy the HTML5 course files developed in Lectora to the mobile app. Since the published course files are SCORM enabled, the course can be tracked by an LMS, in case Internet on the user mobile is turned off, data gets stored in the app; once mobile data is turned on, data from the app is automatically updated to the LMS.
Multimedia Elements
Lectora Inspire allows you to create visual, interactive, and engaging content. Using BranchTrack, you can create scenarios for your e-learning course. Also using the simple actions in this tool, you can create a variety of interactivities. Videos play seamlessly on a mobile device; as soon as the slides load on the mobile, the video will auto start. All these activities you have in the course will be tracked by the LMS, once the course is SCORM enabled. Access this eBook to know about the different templates available in Lectora.
There is more to this tool than meets the eye, regarded as a revolutionary tool with a lot of features that support responsive e-learning. Using the tool, you can quickly convert your legacy courses to responsive.